The True Cost of Cheap Health Insurance
What the Trump administration's forthcoming rule expanding access to "junk" plans will mean for consumers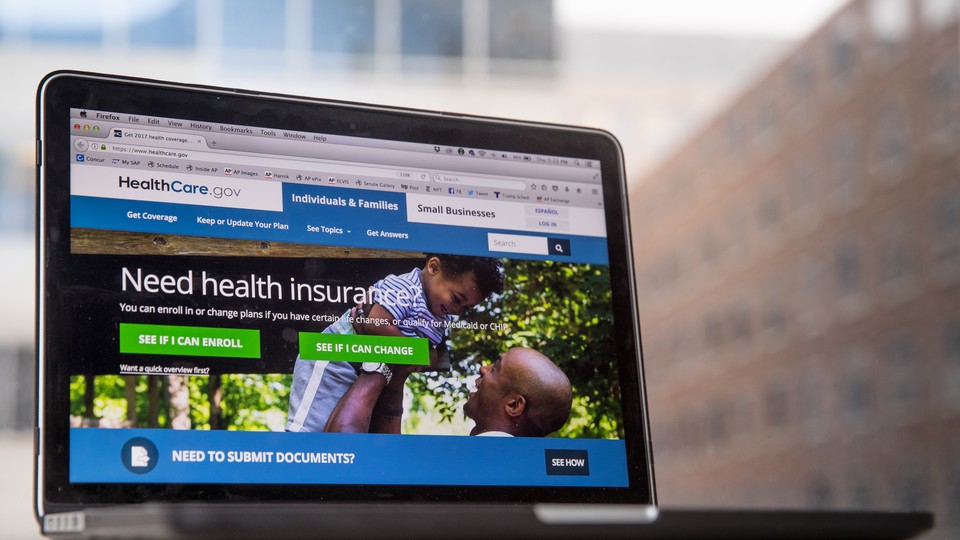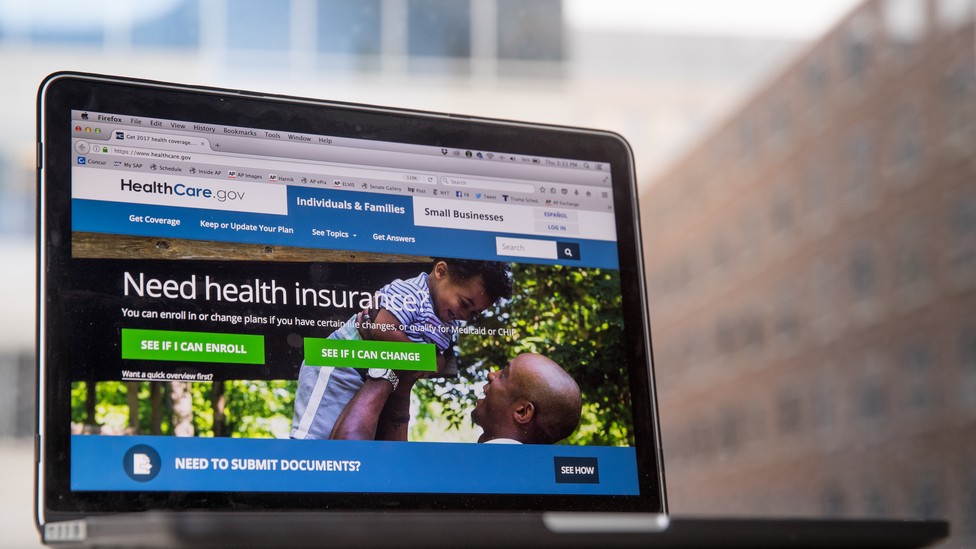 Any day now, the Trump administration is expected to release new regulations to make short-term health-insurance plans last a lot longer. In a fact sheet about the forthcoming changes, the administration said it wants to extend access to the plans—which now expire after three months, and offer too few services to qualify for the Affordable Care Act's tax credits—in order to "provide additional, often much more affordable coverage options, while also ensuring consumers understand the coverage they purchase." According to that release, the policies are beneficial for unemployed people and for those who can't afford pricey Obamacare plans. But are they?
As stated in the proposed rule released by the departments of Health and Human Services, Labor, and the Treasury in February, the federal government wants to reverse previous restrictions on short-term plans. In 2016, the Obama administration issued a rule limiting their maximum coverage duration to three months and effectively eliminating enrollees' ability to automatically renew the plans at the end of their term. While the new rule's exact language is not yet known, it will likely extend that duration to 12 months and allow for reapplication, essentially making short-term plans continuous for diligent enrollees, according to the National Association of State Policy.
Coming just months after Congress repealed the individual mandate, the new rule will open up relatively unregulated short-term health insurance as an alternative to heavily regulated Obamacare plans—which until December were the only ones that qualified under the mandate. The Trump administration isn't wrong when it states that these plans will be cheaper, too. According to the Kaiser Family Foundation, some short-term plans currently have premiums that are less than a tenth of those for the lowest cost plans on some Obamacare exchanges. While for many consumers, the ACA's premium tax credits drastically lower the actual amount they pay in monthly premiums, there's little doubt that short-term plans will still be less expensive overall, and that's a big deal for the families squeezed by Obamacare premiums, which increased again this year.
But there's a cost to affordability, so to speak: The not-so-secret secret about short-term health-insurance plans is that they're skimpy—and as my colleague Olga Khazan found out, often comically so:
If I get cancer, I have to wait 30 days before my treatment is covered. I can't get counseling, mental-health care, or treatment for substance-abuse issues, and the plan doesn't cover prescription drugs. And you can forget about obesity treatments, LASIK, sex-change operations, childbirth or abortion, dentistry, or eyeglasses. If I get injured while participating in college sports or the rodeo, I'm on my own. As a Texan, this is worth taking into account.
The rap on short-term plans is that they are often "junk" plans that collect premiums from people who feel they need to have insurance, but might not understand their terms. This is why the Obama administration passed the 2016 regulations in the first place, as short-term insurance purchases skyrocketed with the advent of the individual mandate. The plans' offerings, however, aren't really regulated by Obamacare—or by previous laws, for that matter—and can contain provisions that make little to no sense and are designed to provide minimum real benefits. For example, of the short-term plans the Kaiser Family Foundation recently studied, all covered cancer treatment, but less than 30 percent covered prescription drugs. None of them covered maternity care. In general, short-term plans can and often do deny patients for preexisting conditions.
As Khazan and Vox's Dylan Scott note, these plans might ostensibly be useful for some young, healthy adults: those who just want some type of coverage, don't expect to have a major illness anytime soon, and who understand what they're getting into—and what they're not getting. The new rule from the Trump administration will likely stipulate that plan providers inform would-be enrollees that their policies might not meet Obamacare's minimum requirements. The rule would essentially allow these healthy adults to take a gamble on their health care for years at a time, extending what Khazan calls "in-case-you-get-hit-by-a-bus plans" year over year.
But the tricky thing about many short-term plans, relative to other offerings, is they may not even be that useful for young-and-invincible types. While it's difficult to assess their average value, since they are unregulated and diverse, the cheapest short-term plans appear to do little but avert only the most extreme—and unlikely—costs.
For example, the cheapest short-term plan offered in Phoenix on the eHealth portal—a major private, online insurance marketplace—costs $30.59 a month for a 30-year-old male nonsmoker. Under the new Trump regulations, it would amount to about $367 per year. Not bad! That's less per year than the 30-year-old might pay per month under some Obamacare plans on the exchange.
But he'd get what he pays for. Under that plan, he would pay $10,000 of his first $15,000 in medical expenses, after meeting his $5,000 deductible and covering 50 percent coinsurance payments (up to $5,000) after the deductible is met. Before he hits the $5,000 out-of-pocket maximum, the plan would pay $1,000 maximum per day for hospital stays, $1,000 maximum for outpatient surgery, and $500 maximum for emergency-room visits. The plan wouldn't cover outpatient prescription drugs.
It gets more complicated from there. Let's say Phoenix Man has his hit-by-a-bus moment and suffers a serious, but not deadly, injury like a complex and displaced arm fracture. Assuming he doesn't have the wherewithal or pain tolerance to take a Lyft to the hospital, and decides to take an ambulance, the ride might set him back $1,000. If this is his first health incident since enrolling in the plan, that payment would come straight from his own checkbook, because his deductible hasn't been met. While it only allows for some very rough assumptions, health-cost calculator site Amino says Phoenix Man can expect another $5,000 in facility fees. The costs of the actual medical procedure to fix his arm would be about $4,000, of which he'd pay half, since by then his coinsurance payments would kick in. Assuming things go well and there aren't complications, Phoenix Man would pay around $7,500 for a $10,000 treatment.
Although this is just a guesstimate—and granted that high deductibles are common even in Obamacare plans—this scenario illustrates the gist of the value proposition of many short-term plans. Phoenix Man pays $367 a year for what is essentially a 25 percent discount on his accident. While the bang for his buck would increase if he got sick or—heaven forbid—walked in front of a bus again, unless he racked up enough bills to hit the out-of-pocket maximum, Phoenix Man would pay for half of all his subsequent medical costs for the rest of the year—except for his prescriptions, which would be full price.
That is, of course, better than being uninsured. But given that most Americans have less than $1,000 in savings and many can't afford sudden major bills, having a short-term plan like Phoenix Man's might not make that much of a financial difference overall. For low-income people with little to no margins on their monthly paychecks, it might make more sense to forgo the $30 monthly payments for a bare-bones plan and float by uninsured, taking extra care at busy crosswalks.
Just about any plan, no matter how skimpy, can protect beneficiaries from the full wrath of the maelstrom of hospital bills that often attends even minor procedures. But most short-term plans do relatively little of that protection compared to Obamacare plans. That's why they make up such a high-profit portion of the insurance industry: They are largely designed to rake in premiums, even as they offer little in return. And even when they do pay for things, they often provide confusing or conflicting protocols for making claims. Collectively, short-term plans can leave thousands of people functionally uninsured or underinsured without addressing or lowering real systemwide costs.
The Trump administration portrays its pending move as a common-sense reform to meet demand in a changing marketplace. That much is accurate: Price pressures and the continuing renaissance of the short-term health-insurance industry will probably make short-term plans more attractive and more common over time. But in its role in the larger picture, as an entity that since the passage of Obamacare has been tasked with balancing profit for corporations with affordability and access for consumers, the federal government is taking another step back under Trump—allowing the markets greater autonomy in deciding who gets care and who doesn't.