The Atlantic Politics & Policy Daily: Will They or Won't They?
White House Press Secretary Sarah Huckabee Sanders said President Trump will not meet with Kim Jong Un unless North Korea takes "concrete steps" toward denuclearization.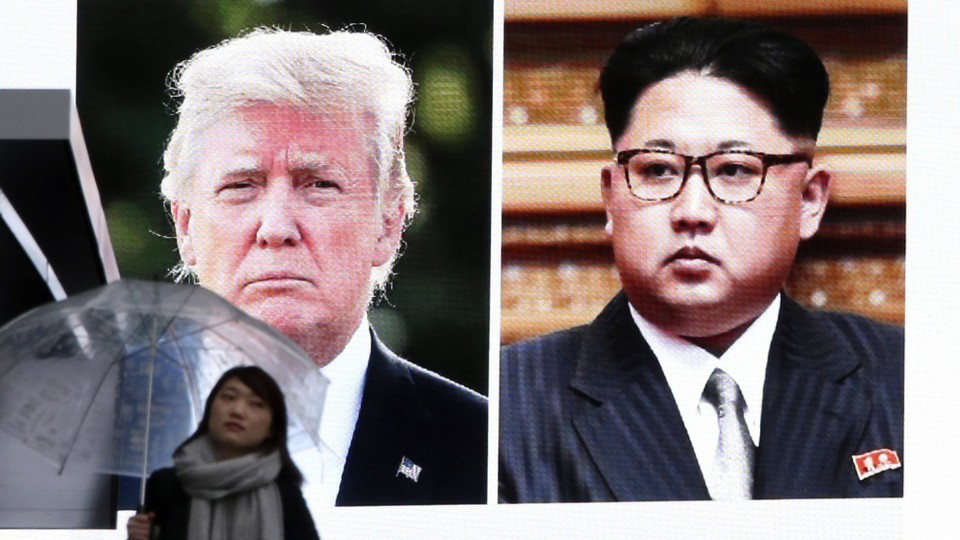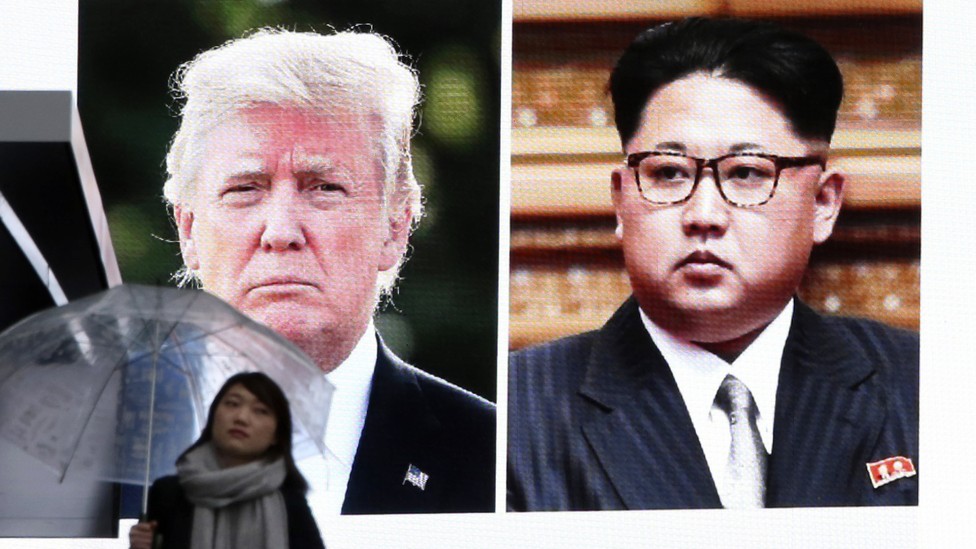 Today in 5 Lines
White House Press Secretary Sarah Huckabee Sanders said President Trump will not meet with Kim Jong Un unless North Korea takes "concrete steps" toward denuclearization. Michael Cohen, Trump's personal lawyer, reportedly used his Trump Organization email account to arrange a hush money payment to adult film star Stormy Daniels, who allegedly had an affair with Trump. Martin Shkreli, the former pharmaceutical executive who gained notoriety for inflating drug prices, was sentenced to seven years in prison for defrauding investors. The Wall Street Journal reports that Trump's lawyers might allow the special counsel to interview the president if Robert Mueller agrees to a timeline for ending his Russia probe. The U.S. economy added 313,000 jobs in February.
---
Today on The Atlantic
Follow stories throughout the day with our Politics & Policy portal.
---
Snapshot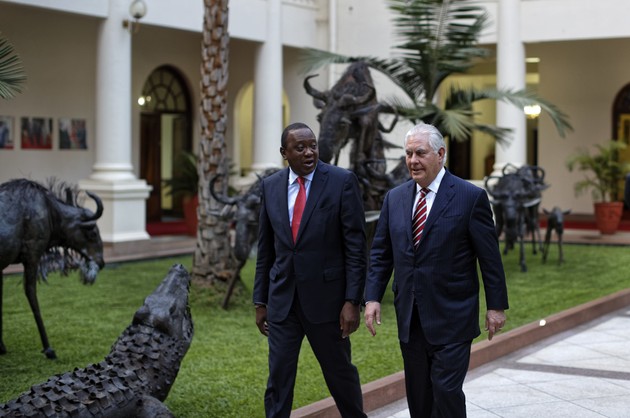 ---
What We're Reading
In the Crossfire: American political discourse has devolved into screaming matches between smug liberals and conservative trolls. (Katherine Mangu-Ward, The New York Times)
Eavesdropping on Heller: In audio recordings obtained by Politico, Nevada Senator Dean Heller predicted that Justice Anthony Kennedy might soon retire—and defended President Trump, who he once criticized. (Burgess Everett)
Go For It: At the Oscars, actress Frances McDormand proposed that all actors demand an "inclusion rider," which would require a certain level of diversity in a film's cast and crew. Hollywood should accept the challenge, argues Jonah Goldberg. (National Review)
Behind the Scenes: From Title X to the Teen Pregnancy Prevention Program, the Trump administration is quietly rolling back the Obama administration's family-planning policies. (Ema O'Connor, BuzzFeed)
Spring Cleaning?: President Trump is reportedly planning to replace Chief of Staff John Kelly and National-Security Adviser H. R. McMaster in the coming weeks. After that? Maybe Jared and Ivanka. (Gabriel Sherman, Vanity Fair)
---
Visualized
By the Numbers: New data suggests that the national rhetoric has fueled the rise of hate crimes against Muslim Americans. (Tanvi Misra, CityLab)
---
Question of the Week
A number of local and state primaries will happen in the coming months. This week, voters in Texas headed to the polls for the country's first primary of the 2018 midterm cycle. We asked what races you're keeping an eye on this spring. Here's what you said:
David Thomas from Overland Park, Kansas, said he's watching the race in the state's third congressional district, where Republican incumbent Kevin Yoder is being challenged by a slew of Democrats.
Rod Leavitt has his eye on Nevada's third congressional district: "This is a seat that has bounced back and forth between parties for the past decade, and the current holder is not running for re-election," he writes. Democratic incumbent Jacky Rosen isn't seeking reelection, and two other women—Democrat Susie Lee and Republican Victoria Seaman—have raised big money to duke it out in the primary. Cook Political Report has labeled the race a toss-up.
Susan Neal has her sights set on the upcoming Republican bid to unseat Democratic Senator Claire McCaskill in Missouri, a state that went overwhelmingly for Trump in the 2016 presidential election. And Naomi Dagen Bloom is keeping a close eye on Democrat Paula Jean Swearengin, who is challenging a member of her own party—incumbent Senator Joe Manchin—in West Virginia.
Thanks for writing!
-Written by Elaine Godfrey (@elainejgodfrey)