The Atlantic Politics & Policy Daily: Walled In
The Washington Post reports that President Trump is privately pushing for the U.S. military to fund the construction of his proposed border wall.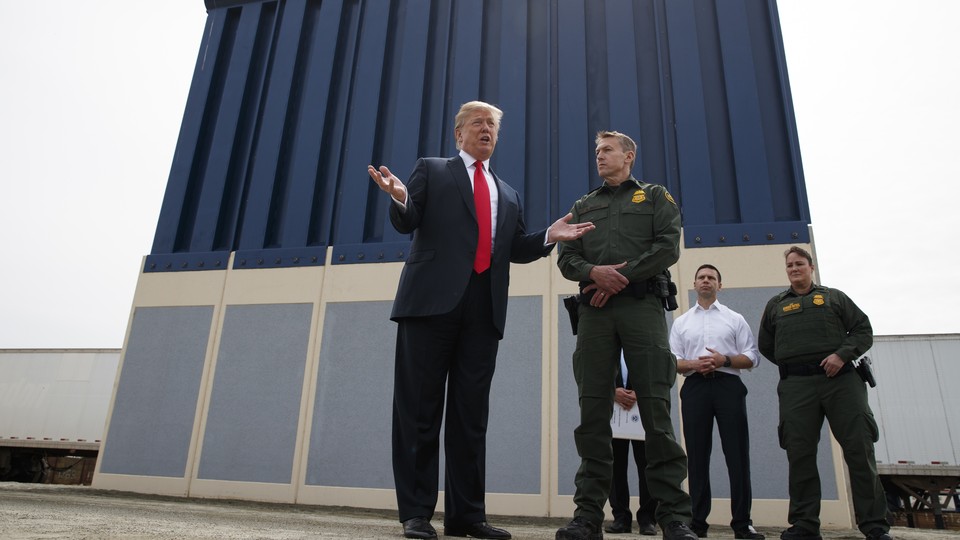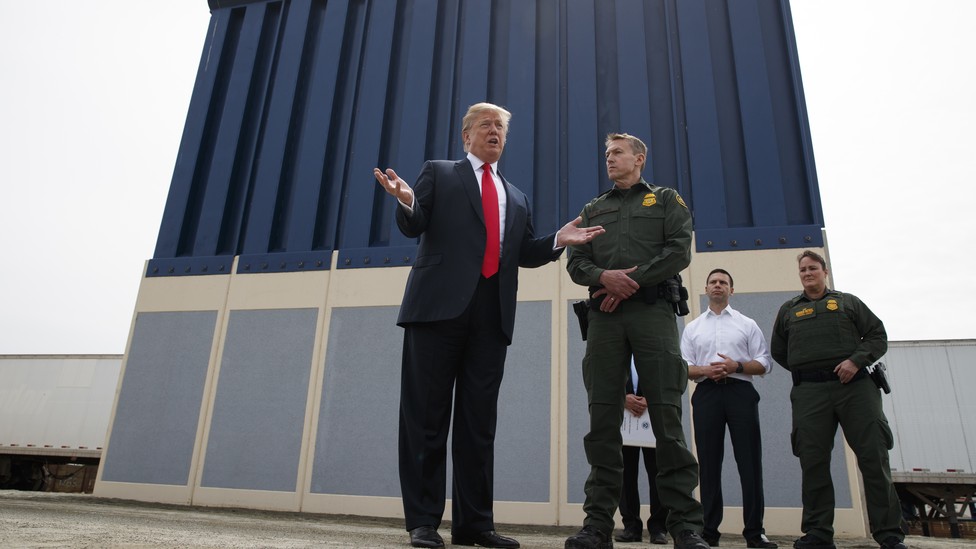 Today in 5 Lines
---
Today on The Atlantic
The Last Straw: For years, Russian President Vladimir Putin has tested the limits of the West's patience. The latest attack on a former Russian agent exceeds those limits—and may have delivered Putin a triple blow. (Mark Galeotti)

Enter Roseanne: Here's how a family sitcom made a political statement—without actually being political. (Angela Allan)

'A Cabinet of Conspicuous Corruption': Extravagant spending by public officials has become a trademark of the Trump administration. But President Trump hasn't exactly been a good role model. (David A. Graham)
Follow stories throughout the day with our Politics & Policy portal.
---
Snapshot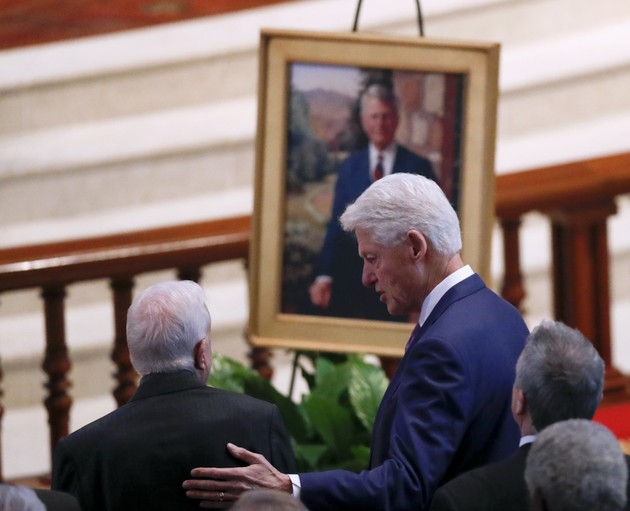 ---
What We're Reading
Throwback Strategy: After recent losses in Alabama and Pennsylvania, the National Republican Senatorial Committee has unveiled a new ad campaign targeting someone familiar: Hillary Clinton. (Josh Voorhees, Slate)
'A Murder in Washington': BuzzFeed reports that the FBI is in possession of a secret report concluding that Vladimir Putin's former adviser Mikhail Lesin was beaten to death in a Dupont Circle hotel—contrary to the U.S. government's official findings.
'My City Is Scared of Police': The family of Stephon Clark, a 22-year-old unarmed black man who was fatally shot by police earlier this month, is tired of having to defend Clark's character. "Why aren't we talking about the police's mistakes?" asked Clark's brother. (Sam Levin, The Guardian)
Mini Demagogues?: The Parkland teenagers leading the push for gun control are smearing everyone who disagrees with them, argues Rich Lowry, and in doing so, they are worsening America's public discourse. (National Review)
A Former Justice States His Case: John Paul Stevens, a retired Supreme Court justice, explains why he believes gun-control advocates should push for a total repeal of the Second Amendment. (The New York Times)
---
Visualized
Riches to Rags?: See income mobility charts for white, black, Asian, and Hispanic Americans from all income backgrounds. Or, make your own. (The New York Times)
---
Testing, Testing
Hi readers, Elaine here. Starting next week, we'll be testing an additional way for you to receive the Politics & Policy Daily newsletter using Amazon's Alexa. Over the course of four days, we'll air a short news briefing that can be accessed through your Amazon account. We'll highlight the day's news and The Atlantic pieces making sense of it all.
If you're interested in participating in the test, please fill out this survey. We look forward to hearing your thoughts!
-Written by Elaine Godfrey (@elainejgodfrey)