The Atlantic Politics & Policy Daily: Train Rex
President Trump fired Secretary of State Rex Tillerson and named CIA Director Mike Pompeo as his replacement.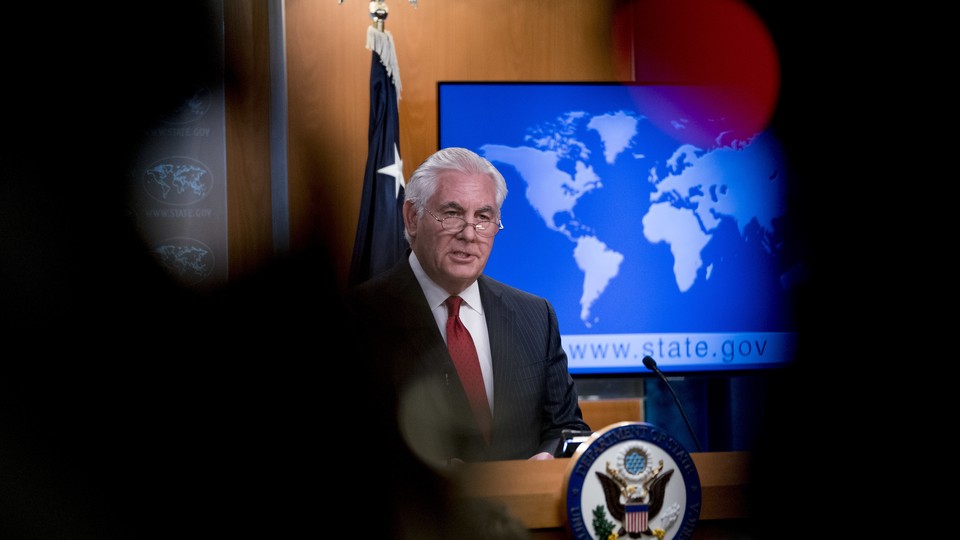 Today in 5 Lines
---
The Race We're Watching
Voters are headed to the polls to cast their ballots in the special election to replace Representative Tim Murphy in Pennsylvania's 18th congressional district.
The district has more registered Democrats than Republicans but went overwhelmingly for Donald Trump in 2016. Today's race between Democrat Conor Lamb and Republican Rick Saccone has less to do with political power and everything to do with symbolism: A Democratic victory could show how the party can appeal to the white working class—and cause Republicans to rethink their midterms strategy.
Polls will close at 8 p.m. ET.
Note: Whoever wins today will have to run again in November, as court-mandated redistricting will render the current 18th district obsolete. Here's what PA-18 will likely look like later this year.
---
Today on The Atlantic
Follow stories throughout the day with our Politics & Policy portal.
---
Snapshot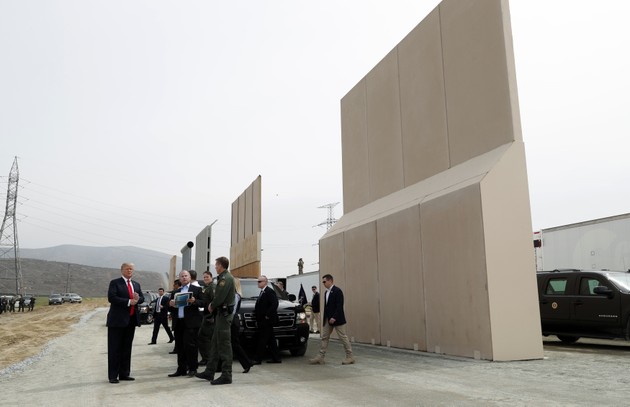 ---
What We're Reading
Who Is Gina Haspel?: Trump's pick to lead the CIA is a career intelligence officer who ran a "black site" in Thailand, where she oversaw the torture of two terrorism suspects. If confirmed, she would be the first female director of the agency. (Matthew Rosenberg, The New York Times)
An Answer to the Gun-Violence Problem: Pascal-Emmanuel Gobry argues that all gun owners should undergo rigorous training and comprehensive evaluations—just like getting a driver's license. (The Week)
Still Deplorable?: Hillary Clinton boasted in an interview this week that the states that she won in 2016 represent most of America's gross domestic product—and suggested that Trump's supporters were motivated by sexism and racism. (Aaron Blake, The Washington Post)
The Case Against Nordic Socialism: Jim Geraghty lays out the 10 reasons the United States shouldn't try to be like Nordic countries. (National Review)
And Here's the Response: Matt Bruenig over at the People's Policy Project challenged Geraghty's argument, writing that conservatives are operating on outdated myths, and "cannot decide among themselves whether the Nordics are a positive example of capitalism or a negative example of socialism."
---
A Penny for Your Thoughts
Hi readers! Elaine here. We're trying to make the Politics & Policy Daily better, and for that, we need your feedback. I'd like to invite you to take a short survey to help us understand what you'd like to be seeing more or less of.
Please click here to take the survey.
If you have any other thoughts or questions, don't hesitate to reach out to me at egodfrey@theatlantic.com. And thanks, as always, for reading.
-Written by Elaine Godfrey (@elainejgodfrey)