The Atlantic Politics & Policy Daily: Tarrift
In a series of morning tweets, President Trump defended his position on trade.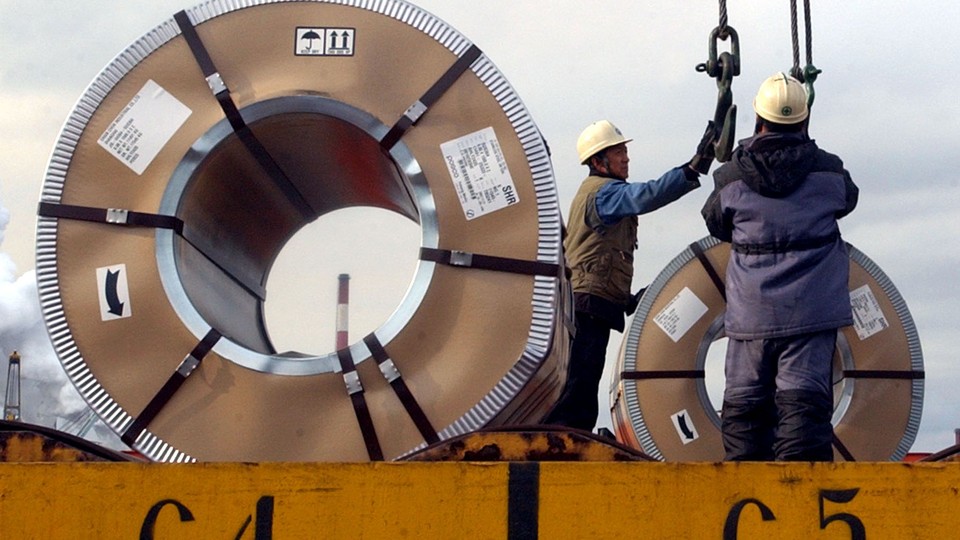 Today in 5 Lines
Georgia Governor Nathan Deal killed a proposed tax break that would have benefited Delta Airlines after the airline cut ties with the National Rifle Association. White House Chief of Staff John Kelly defended his handling of the domestic-abuse allegations against former Trump staffer Rob Porter and offered his own timeline of the episode. In a series of morning tweets, President Trump exchanged insults with comedian Alec Baldwin and defended his position on trade. Trump and Vice President Mike Pence attended the funeral for the late Reverend Billy Graham in Charlotte, North Carolina. A manhunt is underway after two people were fatally shot by a gunman at Central Michigan University.
---
Today on The Atlantic
Follow stories throughout the day with our Politics & Policy portal.
---
Snapshot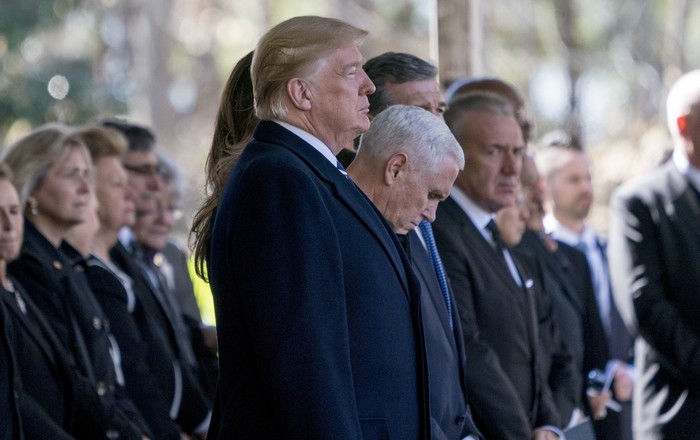 ---
What We're Reading
Impeccable Timing?: Trump ally Carl Icahn reportedly sold $31.3 million in stock in a company dependent on steel, just days before Trump announced his plans to impose tariffs on steel imports. (Judd Legum, ThinkProgress)
Why Do Billionaires Love Populism?: Amy Chua explains the alliance between "self-dealing plutocrats" and working-class voters. (Politico)
'Jared Has Faded': After 28 turbulent days, Trump's son-in-law's standing in the administration has fallen. (Philip Rucker, Ashley Parker, and Josh Dawsey, The Washington Post)
Deep Breaths: President Trump's decision to start a trade war was reportedly born out of anger over other issues and caught White House staff by surprise. (Stephanie Ruhle and Peter Alexander, NBC News)
Good Luck: Democratic Representative Beto O'Rourke will likely challenge Senator Ted Cruz for his seat this fall, writes Heather Wilhelm, resurrecting Democrats' foolish desire to turn Texas blue. (National Review)
---
Visualized
Study Up: The Department of Health and Human Services might soon start investing in gun-violence research. Here are the questions gun experts want answered. (Quoctrung Bui and Margot Sanger-Katz, The New York Times)
---
Question of the Week
On Monday, the White House announced that President Trump will host French President Emmanuel Macron in April for the first state visit of his administration. This week, we asked you which world leader you'd invite to the White House for a formal visit. A lot of you said you'd welcome German Chancellor Angela Merkel.
"She is an honest, strong, practical leader and cares for and believes in the rights of the common man and not so much for the 1%," Libby wrote in. "Our country needs someone like her to help us out of the mess we are in at this time."
A few people said they'd invite the leaders of Canada and Mexico together. Why? Robert K Whelan explained that "the shared border, the long-term peaceful history, and the need for cooperation on trade matters are the most obvious reasons."
A number of readers said they would invite North Korean Leader Kim Jong-Un and Russian President Vladimir Putin in an attempt to repair America's relationships with those countries. From Donald Dunklee: "Why? Our allies are already our friends and work with us.  We need to focus on making our world a safer place."
Finally, Liz wrote in to suggest that she'd invite the leader of Wakanda, the fictional African nation from the comic and movie Black Panther: "I think T'Challa would have a lot to teach us about building bridges, and it would show that Africa isn't full of you-know-what-hole nations."
Thanks for reading, and stay tuned for next week's Question of the Week!
-Written by Elaine Godfrey (@elainejgodfrey)