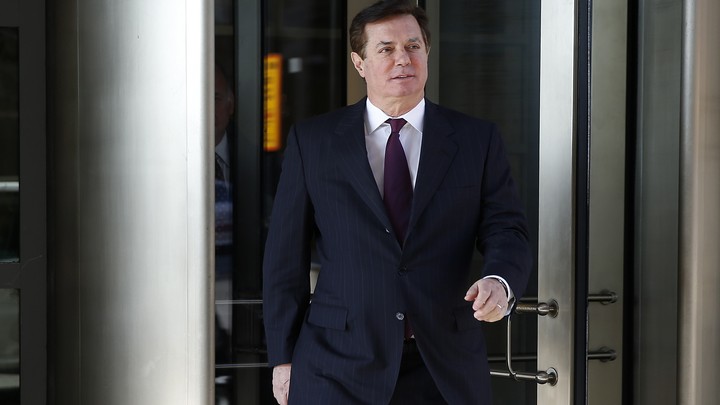 Today in 5 Lines
---
Today on The Atlantic
Follow stories throughout the day with our Politics & Policy portal.
---
Snapshot
---
What We're Reading
When Women Rule: In Norway, a country where women have most of the political power, leaders are facing a new gender issue: male anger and aimlessness. (Sveinung Sleire, Bloomberg)
What If Democrats Want to Repeal the Second Amendment?: Noah Rothman argues that if the idea gains traction, Republicans will be snatching victory from the jaws of defeat come November. (Commentary)
Experts Agree: One of President Trump's defining characteristics is his disdain for experts. And that disdain could have dire consequences for the United States. (Ben Terris, The Washington Post)
The Limits of Compassion: A senior at Marjory Stoneman Douglas High School in Parkland, Florida, who once tutored shooter Nikolas Cruz, writes that it is not students' responsibility to "cure the ills of our genuinely troubled classmates." (Isabelle Robinson, the New York Times)
Penalizing Immigrants: Immigrants receiving almost any form of welfare could be denied U.S. residency under a new proposal, according to documents obtained by The Washington Post. (Nick Miroff)
---
Visualized
Not Quite 50/50: A new Atlantic analysis finds that President Trump has named twice as many men as women to appointed positions. Take a look at how that share compares to past administrations. (Annie Lowrey and Steven Johnson)
---
Testing, Testing
Hi readers, Elaine here. Starting next week, we'll be testing an additional way for you to receive the Politics & Policy Daily newsletter using Amazon's Alexa. Over the course of four days, we'll air a short news briefing that can be accessed through your Amazon account. We'll highlight the day's news and The Atlantic pieces making sense of it all.
If you're interested in participating in the test, please fill out this survey. We look forward to hearing your thoughts!
-Written by Elaine Godfrey (@elainejgodfrey)
We want to hear what you think about this article. Submit a letter to the editor or write to letters@theatlantic.com.
Elaine Godfrey
is a staff writer at
The Atlantic
, where she covers politics.