The Atlantic Politics & Policy Daily: Outlook: Stormy
Adult film actress Stormy Daniels, who says she had an affair with Trump, offered to return the payment she received from Trump's lawyer in exchange for dissolving the hush agreement.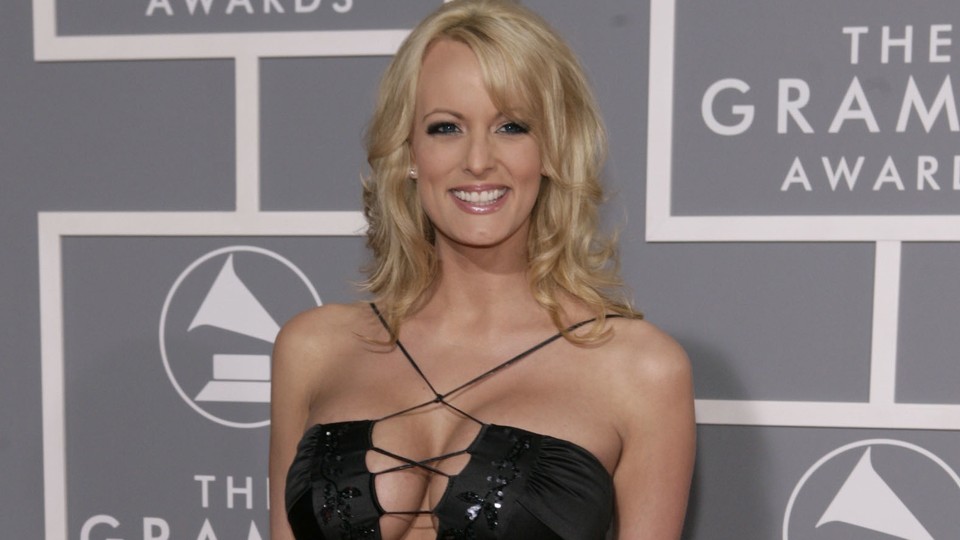 Today in 5 Lines
---
Today on The Atlantic
'Evangelical Identity Crisis': A new book reveals that a liberal, diverse subset of evangelicals is at odds with those who helped elect Trump—and that those fractures may define the movement going forward. (Emma Green)

Extremism on Autoplay: Conor Friedersdorf argues that the algorithms that steer people toward "less mainstream" content are no problem in realms like music—but in politics, on platforms like YouTube, they could have "much darker consequences."

'I Think We Are Going to Elect Incredible Diversity': New Jersey Senator Cory Booker discusses marijuana legalization, veganism, and the 2020 presidential race with Julia Ioffe.
Follow stories throughout the day with our Politics & Policy portal.
---
Snapshot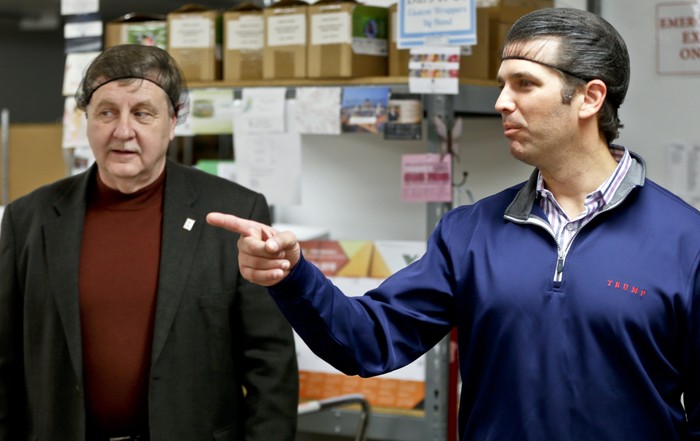 ---
What We're Reading
Dueling Roles: Ivanka Trump "likes to be in complete control," but navigating her roles as the president's daughter and a White House adviser has made that increasingly difficult. (Ashley Parker and Philip Rucker, The Washington Post)
Sealed: Qatari officials reportedly have evidence of what they claim was the United Arab Emirates's influence on Jared Kushner and other Trump associates, but won't hand it over to Special Counsel Robert Mueller. (NBC News)
Political Correctness, Debunked: Contrary to the popular media narrative, data shows that Americans—and liberal college students, in particular—are more supportive of free speech than ever before. (Matthew Yglesias, Vox)  
'Shooting From the Hip': Meet the Press anchor Chuck Todd—whom Trump has both attempted to gain approval from and attacked over the years—says that the recent chaos in the White House is what the president has been "dreaming of." (Susan B. Glasser, Politico)
Stay Tuned: While a typically safe seat for the GOP, the race in Pennsylvania's 18 congressional district this year is a toss-up. "All else being equal, a special election in an overwhelmingly Republican district should not be of much interest," writes Jay Cost. "But all else is not equal in the age of Trump." (National Review)
When It Pays to Prescribe: According to a new analysis, opioid manufacturers are paying hundreds of doctors across the country—and the more prescriptions those doctors write, the more money they make. (Aaron Kessler, Elizabeth Cohen, and Katherine Grise, CNN)
---
Visualized
ICYMI: Education Secretary Betsy DeVos sat down with 60 Minutes' Lesley Stahl to discuss guns, school choice, and how she's "misunderstood." (CBS News)
---
A Penny for Your Thoughts
Hi readers! Elaine here. We're trying to make the Politics & Policy Daily better, and for that, we need your feedback. I'd like to invite you to take a short survey to help us understand what you'd like to be seeing more or less of.
Please click here to take the survey.
If you have any other thoughts or questions, don't hesitate to reach out to me at egodfrey@theatlantic.com. And thanks, as always, for reading.
-Written by Elaine Godfrey (@elainejgodfrey), Taylor Hosking (@Taylor__Hosking), and Lena Felton (@lenakfelton)