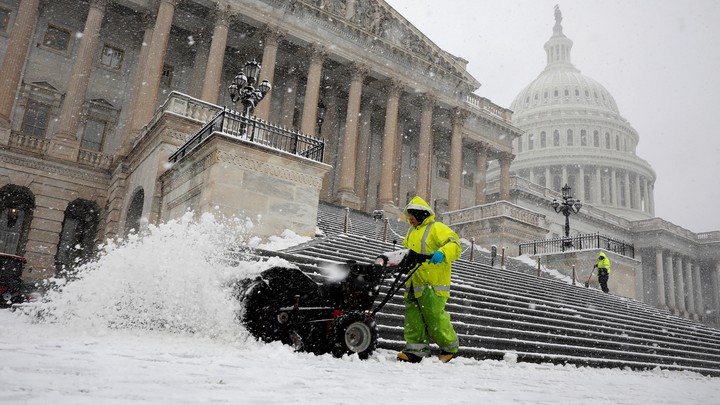 Today in 5 Lines
---
Today on The Atlantic
Follow stories throughout the day with our Politics & Policy portal.
---
Snapshot
---
What We're Reading
ICYMI: These are the top five takeaways from Tuesday's primary in Illinois. (Natasha Korecki, Politico)
Four Reasons to Worry: Things might be looking up for congressional Democrats, but Eric Levitz writes that President Trump has never been more dangerous. (New York)
What No One Is Asking: Why is Christopher Steele, the man behind the dossier on Donald Trump, not under indictment? Why did Samantha Power request surveillance of American citizens? Victor Davis Hanson lists 12 questions Americans ought to be asking. (American Greatness)
The Solution in Action: The shooting at Great Mills High School in Maryland was stopped after the assailant was confronted by a school-resource officer, proving that "a good guy with a gun" is a valid solution to violence in America's schools. (Katie Pavlich, The Hill)
Why Won't Congress Protect Robert Mueller?: Vox asked five Republican senators whether Congress should pass legislation to check President Trump's power to fire the special counsel. Here's what they said. (Tara Golshan)
---
Visualized
Getting Sick Costs More Than You'd Think: New research shows that for many Americans, visiting the hospital can lead to a permanent reduction in income. (Margot Sanger-Katz, The New York Times)
-Written by Elaine Godfrey (@elainejgodfrey)
We want to hear what you think about this article. Submit a letter to the editor or write to letters@theatlantic.com.