The Atlantic Politics & Policy Daily: Master of Nunberg
Former Trump campaign aide Sam Nunberg said he won't comply with a subpoena from special counsel Robert Mueller.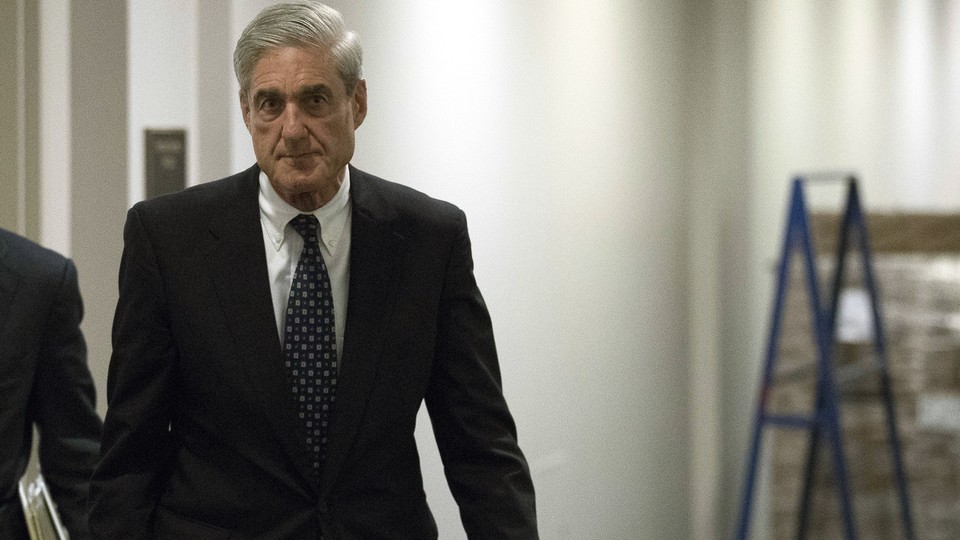 Today in 5 Lines
Former Trump aide Sam Nunberg said he won't comply with a subpoena from Special Counsel Robert Mueller, and suggested that Mueller may have something on President Trump. White House Press Secretary Sarah Huckabee Sanders disputed Nunberg's claim. During a meeting with Israeli Prime Minister Benjamin Netanyahu, Trump said he might attend the opening of a new U.S. embassy in Jerusalem in May. A spokeswoman for Speaker Paul Ryan said Republicans "are urging the White House to not advance" with plans to impose tariffs on steel and aluminum imports. Republican Senator Thad Cochran of Mississippi said he will resign on April 1.
---
Today on The Atlantic
Why Are Corporations Considered 'People'?: The answer is built on an incredible 19th century lie. (Adam Winkler)

Private School's the Only Option: Julie Halpert imagines what America would look like if it didn't have any public schools.

A Democrat in Trump Country: The race in Pennsylvania's 18th congressional district could show how Democrats can win in heavily red districts. (Elaine Godfrey)
Follow stories throughout the day with our Politics & Policy portal.
---
Snapshot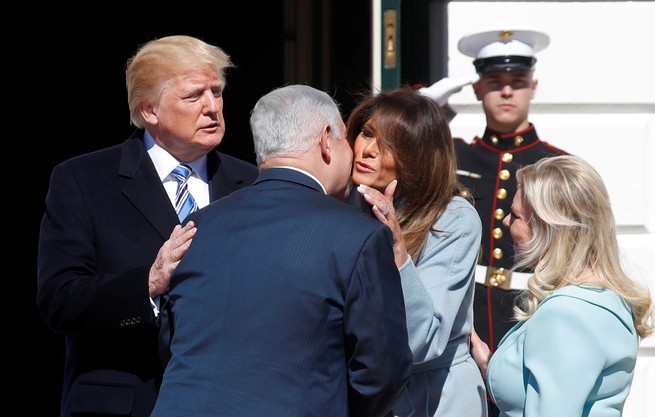 ---
What We're Reading
Why I Own a Gun: Bethany Mandel argues that having a gun makes her a good mother. "For many," she writes, "support for gun rights is motivated precisely by our devotion to protecting our kids." (The New York Times)
The Man Behind the Documents: Christopher Steele, the former British spy behind the Trump dossier, tried to warn the world about Trump's ties to Russia. "They're trying to take down the whole intelligence community!" Steele once told his friends. "And they're using me as the battering ram to do it." (Jane Mayer, The New Yorker)
Meanwhile in Panama: After a 12-day standoff, police evicted the Trump Organization's staff from the Trump hotel in Panama. (Ana Currud and David A. Fahrenthold, The Washington Post)
All the Nunes That's Fit to Print: House Minority Leader Nancy Pelosi once called Republican Representative Devin Nunes "a stooge of the White House." But behind that caricature is a well-respected politician. (Jim Geraghty, National Review)
'Busted': BuzzFeed reports that between 2011 and 2015, at least 319 New York Police Department employees who committed serious offenses got to keep their jobs. (Kendall Taggart and Mike Hayes)
Do Dems Have a Double Standard?: If the National Rifle Association owns Republicans, argues Christian Schneider, then Planned Parenthood owns Democrats. (USA Today)
---
Visualized
The Winners and Losers of a Trade War: Last week, President Trump proposed tariffs on foreign steel and aluminum. These are the places in America that have a lot to potentially lose from changes to trade policy. (Ana Swanson, Ted Mellnik, and Darla Cameron, The Washington Post)
---
Question of the Week
A number of local and state primaries will happen in the coming months. The Atlantic's Russell Berman recently wrote about Marie Newman, the progressive activist challenging Democratic Representative Dan Lipinski in Illinois. Today, I reported on the upcoming special election in Pennsylvania's 18th congressional district, where Republican Rick Saccone is running against Democrat Conor Lamb to fill Republican Tim Murphy's seat. And on Tuesday, voters head to the polls for the country's first primary of the 2018 midterm cycle.
What races are you keeping an eye on this spring—and why?
Share your response here, and we'll feature a few in Friday's Politics & Policy Daily.
-Written by Elaine Godfrey (@elainejgodfrey)