The Atlantic Politics & Policy Daily: Frosty Flake
Arizona Senator Jeff Flake pledged to draft and introduce legislation to nullify the tariffs proposed by President Trump.
Today in 5 Lines
Against the wishes of many of his advisers and fellow Republicans, President Trump signed an order imposing steep tariffs on steel and aluminum imports. Canada and Mexico are exempted from the tariffs, and other countries will reportedly be invited to negotiate exclusions from the measures. Arizona Senator Jeff Flake criticized the move in a statement, and pledged to draft and introduce legislation to nullify the tariffs. Trump told reporters that South Korea will be making a "major statement" about North Korea at 7 p.m. ET. The Interior Department reportedly spent nearly $139,000 to upgrade doors in Secretary Ryan Zinke's office.
---
Today on The Atlantic
Follow stories throughout the day with our Politics & Policy portal.
---
Snapshot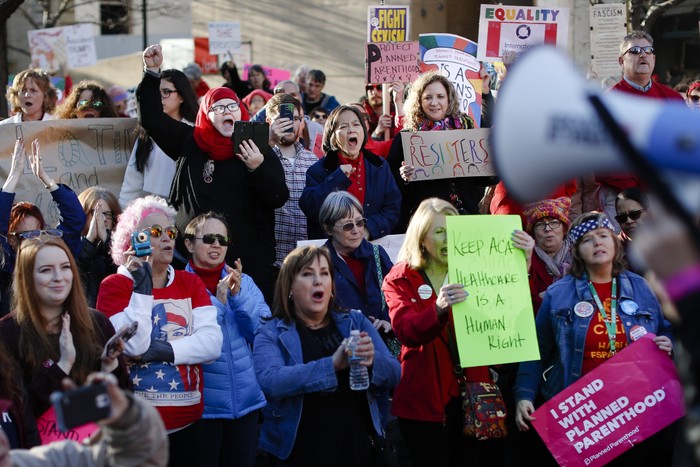 ---
What We're Reading
Florida Passed a Gun-Control Bill: Here's what's in the legislation—and what's missing. (Maggie Astor, The New York Times)
Is Kamala Harris the Future of the Democratic Party?: The California senator is a rising star on the left, but she's keeping her future plans on the down-low. (Burgess Everett and Elana Schor, Politico)
'The Birth of a Bromance': Donald Trump's relationship with Russia—and bond with President Vladimir Putin—can be traced back to the 2013 Miss Universe contest. (Michael Isikoff and David Corn, Yahoo!)
Doomed to Fail?: The Obama administration may have inadvertently given the Trump administration an opening to crack down on sanctuary cities. (David French, National Review)
---
Visualized
Happy International Women's Day!: Read the recently added obituaries of 15 important women whose life stories were overlooked. (Amisha Padnani and Jessica Bennett, The New York Times)
---
Question of the Week
A number of local and state primaries will happen in the coming months. The Atlantic's Russell Berman recently wrote about Marie Newman, the progressive activist challenging Democratic Representative Dan Lipinski in Illinois. Earlier this week, I reported on the upcoming special election in Pennsylvania's 18th congressional district, where Republican Rick Saccone is running against Democrat Conor Lamb to fill Republican Tim Murphy's seat. And on Tuesday, voters headed to the polls for the country's first primary of the 2018 midterm cycle.
What races are you keeping an eye on this spring—and why?
Share your response here, and we'll feature a few in Friday's Politics & Policy Daily.
-Written by Elaine Godfrey (@elainejgodfrey)