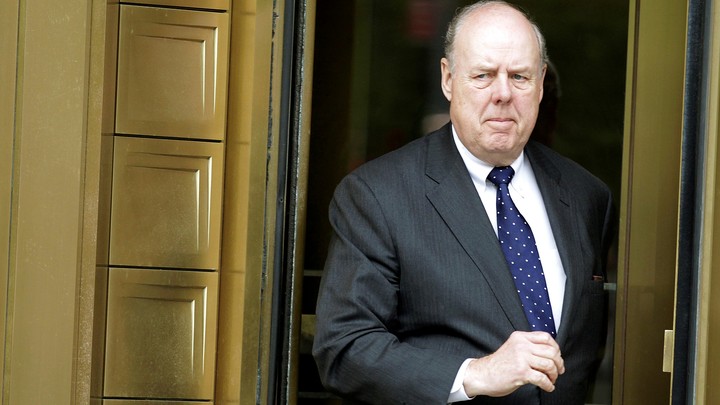 Today in 5 Lines
---
Today on The Atlantic
Follow stories throughout the day with our Politics & Policy portal.
---
Snapshot
---
What We're Reading
What's In the Federal Spending Bill?: The Washington Post breaks it down. (Mike DeBonis, Ed O'Keefe, and Erica Werner)
Twenty Bullets: On Sunday night, Sacramento police officers shot and killed Stephan Clark, a black man, in his backyard because they thought he was holding a gun. But body-camera footage reveals that Clark was holding his white iPhone. (Benjy Egel, Nashelly Chavez, and Anita Chabria, The Sacramento Bee)
Can the Kids Do It?: Meet Cameron Kasky, Emma González, and the other Marjory Stoneman Douglas High School students who have, in the past month, organized one of the most powerful gun-reform movements in decades. (Charlotte Alter, Time)
'The Lazy Republican': In this political climate, Republican candidates who would usually be shoo-ins for reelection—and who haven't faced a serious challenger in years—are now the GOP's greatest fear. (Rachael Bade, Politico)
Kindergarten Politics: Some schools are considering teaching elementary-age students about school shootings and encouraging them to express their views at protests. Ben Shapiro argues that, while childlike innocence can be illuminating, children are not moral authorities. (Real Clear Politics)
---
Visualized
The Ripple Effect: Since the Columbine massacre, more than 187,000 students have been exposed to gun violence at their school. (John Woodrow Cox and Stephen Rich, The Washington Post)
-Written Lena Felton (@lenakfelton), Taylor Hosking (Taylor__Hosking), and Elaine Godfrey (@elainejgodfrey)
We want to hear what you think about this article. Submit a letter to the editor or write to letters@theatlantic.com.
Lena Felton
is a former editorial fellow at
The Atlantic
.