The Atlantic Politics & Policy Daily: Can't Guess With Texas
Texans head to the polls for the first primary election of 2018.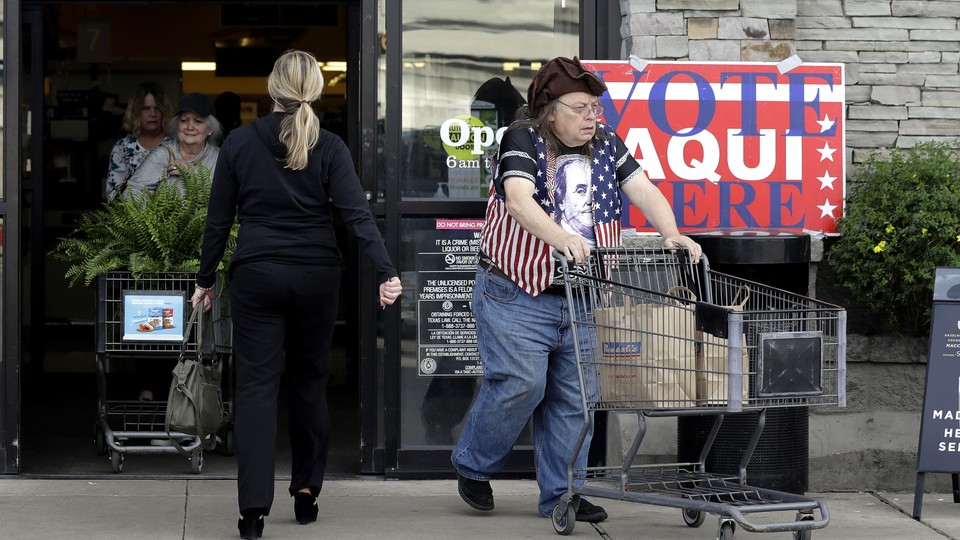 Today in 5 Lines
During a joint news conference with Swedish Prime Minister Stefan Löfven, President Trump said Russia "had no impact on our vote" in the 2016 election. Trump also told reporters that progress had been made with North Korea after Pyongyang suggested it'd be open to ending its nuclear weapons program. Special Counsel Robert Mueller has reportedly examined incidents involving Michael Cohen, Trump's longtime lawyer. The Office of Special Counsel, a federal ethics agency, found that White House aide Kellyanne Conway violated the Hatch Act by "advocating for and against candidates" in last year's Alabama Senate special election. Texans head to the polls for the first primary election of 2018.
---
Today on The Atlantic
'I Pulled a Roger Stone!': Sam Nunberg, the former Trump campaign aide who had a public meltdown on Monday, has been pulling stunts like this for years. (McKay Coppins)

Blocking Trump: Congressional Republicans are trying to talk the president out of his plan to impose tariffs on foreign steel and aluminum, but they can't stop his trade war. (Russell Berman)

Kim Jong Un's Extraordinary Moves: Uri Friedman explains how the North Korean leader tempered the threat of nuclear war.
Follow stories throughout the day with our Politics & Policy portal.
---
Snapshot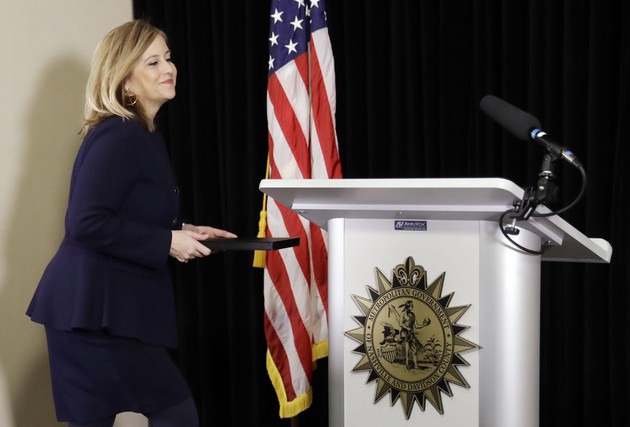 ---
What We're Reading
Will Texas Turn Blue?: Keep an eye on these three districts as Tuesday's primary results come in. (Gideon Resnick, Daily Beast)
Dismantling Dodd-Frank: Here's why some Democratic senators are supporting a Republican bill to ease regulations on banks. (Ezra Klein, Vox)
The Governor's Announcement: West Virginia lawmakers reached a deal to increase pay for state employees by 5 percent, moving the statewide teachers' strike toward a resolution. (John Bacon, USA Today)
The Time After Trump: If the United States follows Italy's political trajectory, David Brooks argues that the country will look back on Trump's presidency as a period of relative normalcy. (The New York Times)
Why Did the Oscars Have Record-Low Viewership?: Conservatives are blaming it on politics. (Marwa Eltagouri, The Washington Post)
---
Visualized
They Like Him, They Like Him Not: See how Trump's approval rating has changed over time across the United States. (Morning Consult)
---
Question of the Week
A number of local and state primaries will happen in the coming months. The Atlantic's Russell Berman recently wrote about Marie Newman, the progressive activist challenging Democratic Representative Dan Lipinski in Illinois. Today, I reported on the upcoming special election in Pennsylvania's 18th congressional district, where Republican Rick Saccone is running against Democrat Conor Lamb to fill Republican Tim Murphy's seat. And on Tuesday, voters head to the polls for the country's first primary of the 2018 midterm cycle.
What races are you keeping an eye on this spring—and why?
Share your response here, and we'll feature a few in Friday's Politics & Policy Daily.
-Written by Elaine Godfrey (@elainejgodfrey)