The Atlantic Politics & Policy Daily: 'California, We Have a Problem'
Hours after the Trump administration sued California over its immigration policies, Attorney General Jeff Sessions blasted state officials in a speech.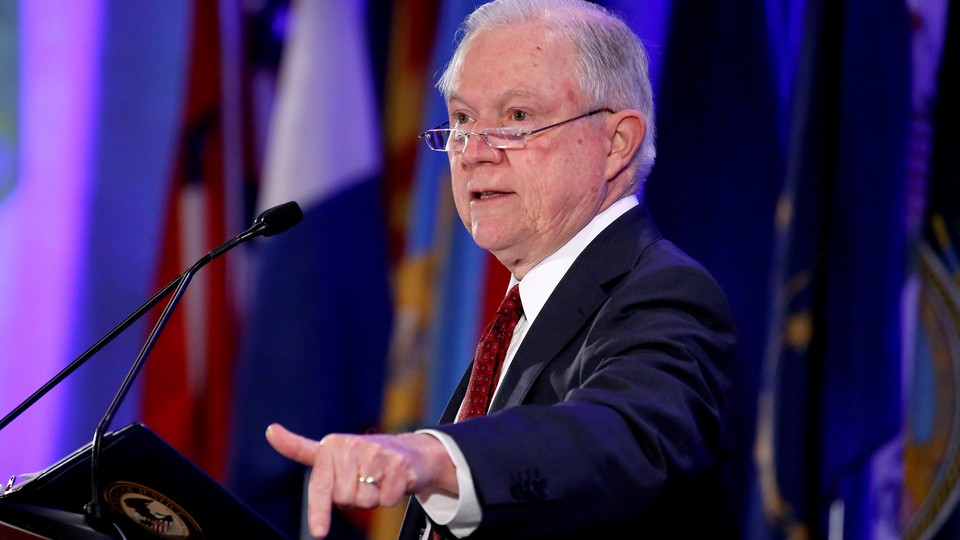 Today in 5 Lines
Hours after the Trump administration sued California over its immigration policies, Attorney General Jeff Sessions blasted state officials in a speech, saying, "California, we have a problem." President Trump is expected to formally announce tariffs on steel and aluminum imports on Thursday. The White House said that Mexico and Canada may be exempt from the tariffs. A grand jury in Fort Lauderdale, Florida, charged Nikolas Cruz, the suspect in the Parkland shooting, on 34 counts. Richard Painter, a Trump critic and former chief White House ethics lawyer, announced he's exploring a run for Senate.
---
Today on The Atlantic
Who's Really to Blame: Reihan Salam argues that Trump's tariffs are just the latest symptom of a larger disease: Republican lawmakers' inability to reconcile the party's fractured coalition.

The Beginning of a National Movement: The success of the West Virginia teachers' strike has inspired teachers in other states to plan their own campaigns, which could have lasting implications for schools nationwide. (Alia Wong)

Egging on the President: Conor Friedersdorf warns that, with Donald Trump as commander in chief, U.S. intervention in Syria would be disastrous.
Follow stories throughout the day with our Politics & Policy portal.
---
Snapshot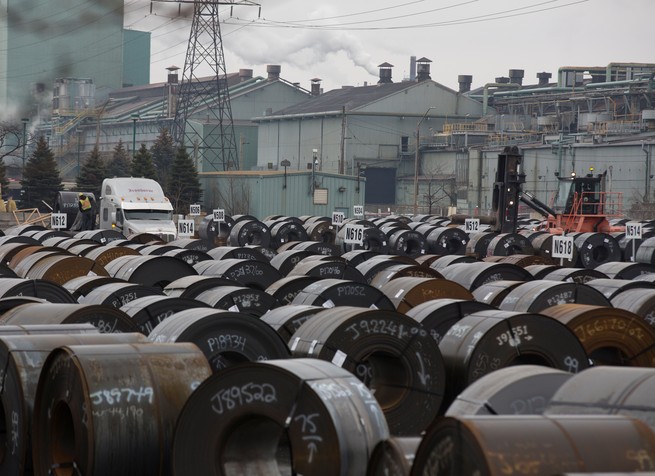 ---
What We're Reading
A Brain Drain: White House aides worry that without Gary Cohn, there are few policy experts left in the administration to stop "bad ideas" from taking shape. (Andrew Restuccia and Nancy Cook, Politico)
What Happened in Texas: Tuesday night marked the first primary election of 2018. Here are the main takeaways from the results. (Cassandra Pollock, The Texas Tribune)
Calling the Shots: Little-known aides reportedly helped Trump draft his plan on tariffs in secret, aware that it would likely be blocked by senior officials. (Damian Paletta and Josh Dawsey, The Washington Post)
Unintended Consequences: A loophole in the tax bill is hurting small farmers—and that could pose a problem for Republicans. (Jared Whitley, National Review)
'I Begged Them': Compassionate release is a process by which certain inmates, such as those who are very sick or old, can be released early. But according to new federal data, the Bureau of Prisons delays or denies the vast majority of these requests. (Christie Thompson, The New York Times)
---
Visualized
Not This Time: In the wake of the Parkland shooting, gun sales haven't soared like they usually do after a mass shooting. This data might explain why. (Alvin Chang, Vox)
---
Question of the Week
A number of local and state primaries will happen in the coming months. The Atlantic's Russell Berman recently wrote about Marie Newman, the progressive activist challenging Democratic Representative Dan Lipinski in Illinois. Earlier this week, Elaine Godfrey reported on the upcoming special election in Pennsylvania's 18th congressional district, where Republican Rick Saccone is running against Democrat Conor Lamb to fill Republican Tim Murphy's seat. And on Tuesday, voters headed to the polls for the country's first primary of the 2018 midterm cycle.
What races are you keeping an eye on this spring—and why?
Share your response here, and we'll feature a few in Friday's Politics & Policy Daily.
-Written by Lena Felton (@lenakfelton) and Taylor Hosking (@Taylor__Hosking)