The White House's Problem Is Dishonesty, Not Chaos
The fumbling of domestic-violence accusations against Rob Porter is a story about the administration's inability to tell the truth, not its disorganization.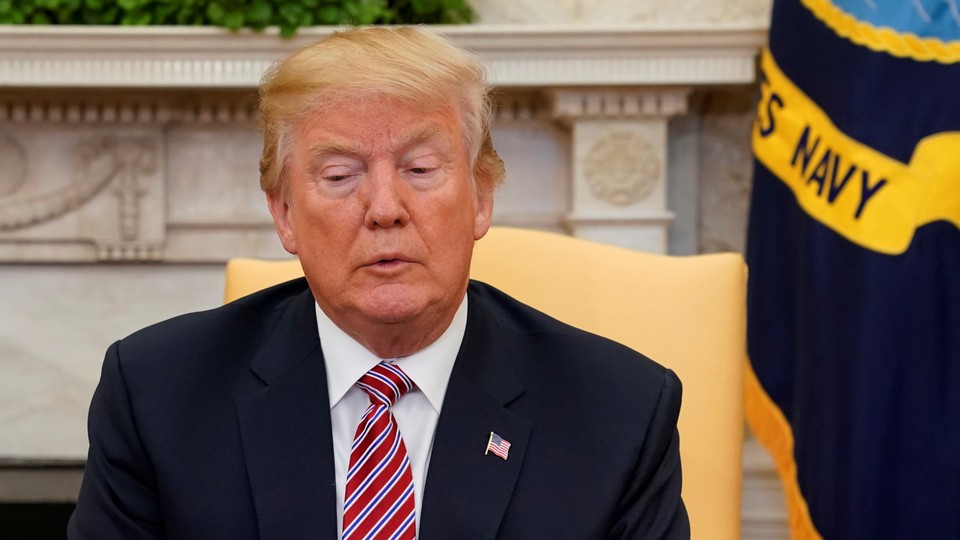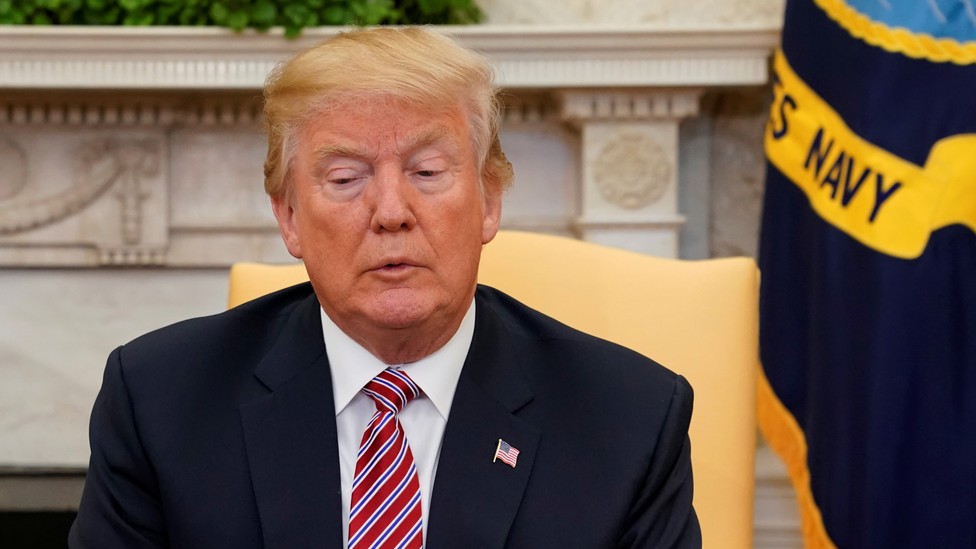 The White House's response to allegations of domestic violence against former Staff Secretary Rob Porter has so stunned reporters that the whole episode has become an exemplar of the total disorganization of the Trump administration.
"Abuse Case Exposes Fissures in a White House in Turmoil," The New York Times intones. Axios's Jonathan Swan writes, "This is crazy. Even in a White House that's famous for chaos, I've never seen anything like this." Politico's Playbook simply announced, "CHAOS at 1600 Pennsylvania."
This is peculiar, not only because it is difficult to imagine what would rise to the level of notable chaos relative to the standards of this White House. It's strange because the focus on disorder has overshadowed the more salient feature of the moment: Insofar as the administration is engulfed in chaos, it is a result of its inability to tell the truth. The Trump team doesn't have a chaos problem so much as it has a dishonesty problem. Of course this is not new, either—in fact, the serial dissembling of the White House has become so banal that it goes almost unremarked in this case—yet it is on particularly dramatic display here.
It might be useful to rehearse the basic chronology. Early last week, the Daily Mail reported on allegations of physical and verbal abuse lodged against Porter by his two ex-wives. Tuesday night, Chief of Staff John Kelly issued a statement standing firmly behind Porter, who worked closely with both Kelly and the president. Wednesday morning, The Intercept published photos showing a black eye Porter had allegedly given one ex-wife, Colbie Holderness. Later that day, Porter resigned. The time since has seen investigation and recrimination about who knew what. Both of Porter's ex-wives had told the FBI about their allegations during the background-check process, and White House Counsel Don McGahn reportedly knew about allegations as early as January 2017. Politico reports Kelly also knew of a 2010 protective order against Porter this fall. The White House had also learned, well before the Daily Mail stories, that the FBI would recommend Porter not be given security clearance. (The FBI's recommendation is non-binding on the president.)
In the immediate aftermath of Porter's departure, White House Press Secretary Sarah Sanders said that Porter had resigned of his own volition. The following day, her deputy Raj Shah repeated that claim, and refused to speculate about what might have happened had Porter not opted to leave. (Axios reported that Kelly was urging Porter to "stay and fight" the accusations Tuesday night.)
Here, however, is an account that White House staffers gave to the Times:
Nonetheless, the people briefed on the discussions said, Mr. Kelly told Mr. Porter at some point later that evening that he needed to resign. Mr. Porter agreed. It was not issued as a clear order, but it was understood that Mr. Porter would go, according to the two people briefed on the discussions. Mr. Porter has offered a different version of events, telling associates that he was initially urged to stay on and fight, including by Mr. Kelly.

Either way, Mr. Porter arrived at work on Wednesday morning and told Mr. Kelly that he was reconsidering stepping down, according to the two people briefed. Mr. Kelly again said Mr. Porter needed to leave, the people said. Mr. Porter agreed and told colleagues that he planned to resign without setting a departure date so he could help with the transition.
In other words, White House staffers are speaking to the nation's newspaper of record to insist that the White House's own official explanation about Porter's departure is a lie. This would be more astounding if not for all the other times spokespeople have been made to say things the administration later acknowledges are untrue—from the size of the Inauguration crowd to the reason for FBI Director James Comey's firing to the content of the June 2016 meeting with a Russian lawyer at Trump Tower.
The battles with truth do not end here. Kelly told staffers that the White House takes domestic violence seriously, but believing that requires disregarding reports that McGahn and later Kelly were aware of some of the allegations against Porter for some time before acting, and even without that, ignoring the fact that Kelly issued his supportive statement about Porter even while (supposedly) pushing him out. White House staffers also complained to The Washington Post that they felt Kelly was pushing an untrue version of events.
The president plays a role in this as well. In his first statements on the Porter case, Trump highlighted Porter's claims of innocence, wished him well, and offered no sympathy for the victims. Over the weekend, he tweeted to complain that "Peoples [sic] lives are being shattered and destroyed by a mere allegation." Axios reports that privately, however, the president has told multiple people that he believes the accusations against Porter, and finds him "sick."
The political logic of this maneuver—standing by Porter publicly while blasting him privately—is counterintuitive, though in keeping with Trump's tendency to play to hot-button culture-war issues that he thinks will rile up his base. (In a similar vein, Trump's old strategist Steve Bannon is saying that the #MeToo movement will undo "10,000 years of recorded history.") Whether it is political malpractice or political genius, it means Trump is not telling the truth in at least one venue.
The president, with his prodigious capacity for pumping out nonsense, may be the wellspring of the White House's honesty problem, but he is not alone. The Times reports that one factor in Kelly's recent struggles is the loss of his deputy Kirstjen Nielsen, who was tapped to succeed him as secretary of Homeland Security: "Ms. Nielsen frequently blocked and tackled for the chief of staff, making herself the main line of approach to him. Without her, officials often approach Mr. Kelly freely now, and he sometimes does not remember what he has said to different people, two officials said."
Telling conflicting things to different people is indeed likely to sow chaos, but chaos is only a product. It's much easier to avoid telling conflicting stories if one sticks to the truth.