The Atlantic Politics & Policy Daily: Six More Weeks of Infrastructure
President Trump unveiled his $1.5 trillion infrastructure plan.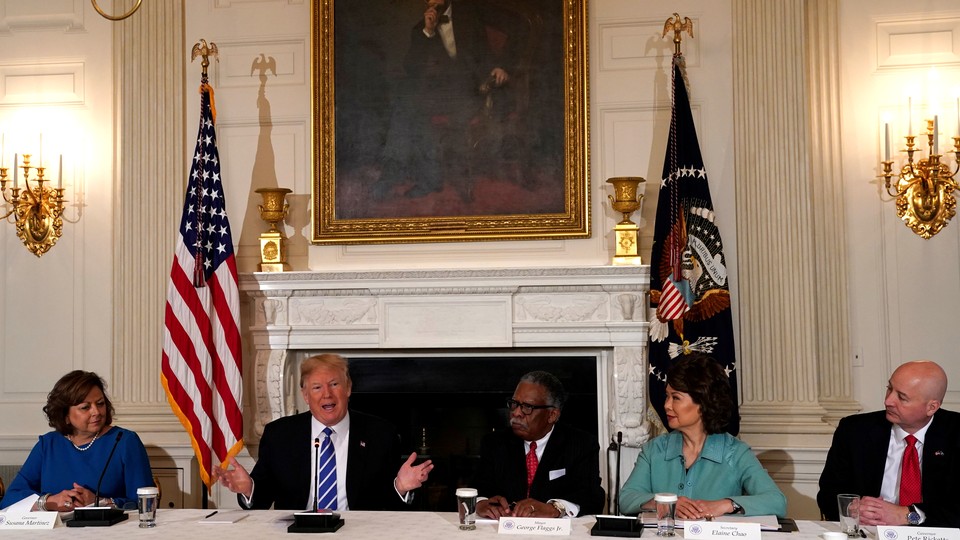 Today in 5 Lines
The White House released a $4.4 trillion budget proposal that would boost defense spending and make cuts to the social safety net while envisioning huge budget deficits for years to come. Trump also unveiled his $1.5 trillion infrastructure plan to repair and rebuild roads, bridges, highways, and other infrastructure. The Senate is set to begin debate on immigration Monday evening. Vanessa Trump, the wife of Donald Trump Jr., was taken to the hospital as a precaution after she opened an envelope addressed to her husband that contained "an unidentified substance," authorities said. The official portraits of former President Barack Obama and First Lady Michelle Obama were revealed at the National Portrait Gallery.
---
Today on The Atlantic
Lincoln's Secret Visits: In the mid-1930s, the Federal Writers' Project interviewed thousands of former slaves, some of whom claimed Abraham Lincoln had visited their plantations during the Civil War disguised as a beggar or peddler. (William R. Black)

Calling Spades: The problem with how the White House handled domestic-violence accusations against Staff Secretary Rob Porter wasn't the disorganized response, but the inability to tell the truth. (David A. Graham)

'Contempt of Court': Republican lawmakers are increasingly showing disdain for court rulings, argues Garrett Epps.
Follow stories throughout the day with our Politics & Policy portal.
---
Snapshot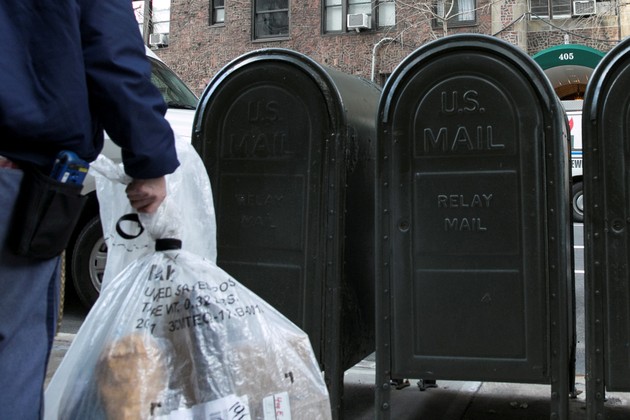 ---
What We're Reading
Trump's Real Plan for 2018: The president will reportedly be looking for "unexpected cultural flashpoints" to stir up his base going into the midterm elections. (Mike Allen and Jonathan Swan, Axios)
A Big Reversal: For decades, eliminating the budget deficit has been a "North Star" for the GOP. President Trump's new budget makes that goal unattainable. (Damian Paletta, The Washington Post)
A Means to An End: Here's how Republicans are using Trump as a vehicle for solidifying conservative political power. (Charles M. Blow, The New York Times)
Two Years of Hell: Facebook never fully grasped the implications of becoming the dominant force in the news industry. For the last two years, they've been reckoning with that. (Nicholas Thompson and Fred Vogelstein, Wired)
Who Qualifies for Amnesty?: The scope of an immigration-reform bill could affect roughly 700,000 undocumented immigrants—or more than 3 million. (Mark Krikorian, National Review)
---
Visualized
Unveiled: Take a look at the official portraits of former President Obama and First Lady Michelle Obama. (Kriston Capps, The Atlantic)
---
Question of the Week
The Senate will open up debate on immigration Monday evening. Among other things, lawmakers are trying to reach an agreement on so-called "Dreamers," undocumented immigrants who were brought to the U.S. as children. The White House recently released an immigration framework that included a path to citizenship for 1.8 million young undocumented immigrants in exchange for more border security, ending the diversity lottery program, and limiting family-based migration. Trump called it a compromise, but the deal was rejected by Democrats and some Republicans who oppose cuts to legal immigration.
This week, we want to know: What does a compromise on immigration look like to you?
Share your response here, and we'll feature a few in Friday's Politics & Policy Daily.