The Atlantic Politics & Policy Daily: When the Tanks Go Marching In
Despite criticism from Democrats, the White House is defending the idea of throwing a military parade.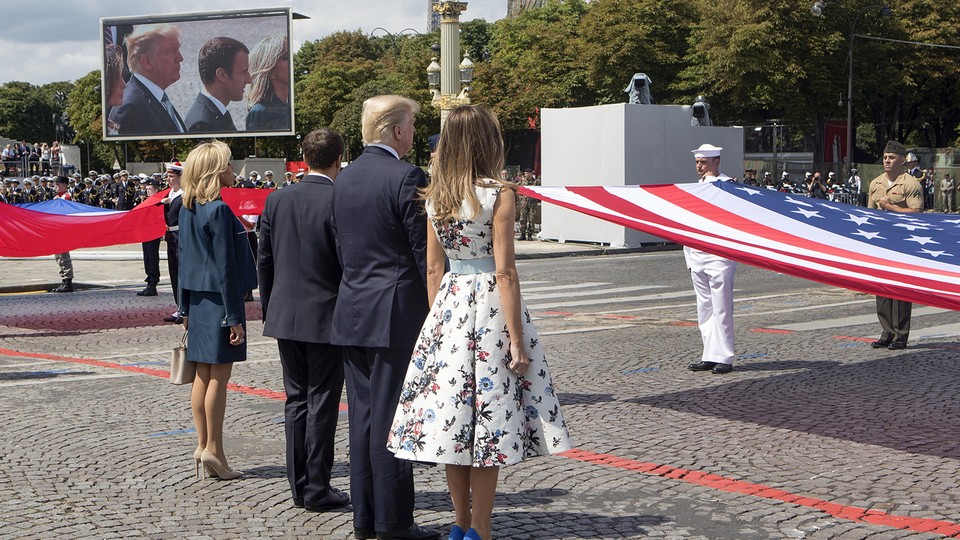 Today in 5 Lines
Senate leaders announced a massive budget deal that would increase military and domestic spending over the next two years. The deal received pushback from House Minority Leader Nancy Pelosi, who said she would not agree to a plan that did not address immigration. White House staff secretary Rob Porter resigned after allegations that he abused his two ex-wives. During a speech in Japan, Vice President Mike Pence said that the administration will "soon unveil" its harshest sanctions yet against North Korea. Despite criticism from Democrats, the White House is defending the idea of throwing a military parade.
---
Today on The Atlantic
Trump's FBI: Adam Serwer argues that Trump's claim that the FBI is biased against him advances his ultimate goal: to turn law enforcement into a tool of partisan warfare.

A Moment for Progressives: Illinois Representative Dan Lipinski, an anti-abortion Democrat who voted against the Affordable Care Act, will face his first serious challenger in a decade in the state's March 20 primary. (Russell Berman)

Fuzzy Math: President Trump's comments about the stock market slump reveal his lack of knowledge about how it actually works. (Annie Lowrey)
Follow stories throughout the day with our Politics & Policy portal.
---
Snapshot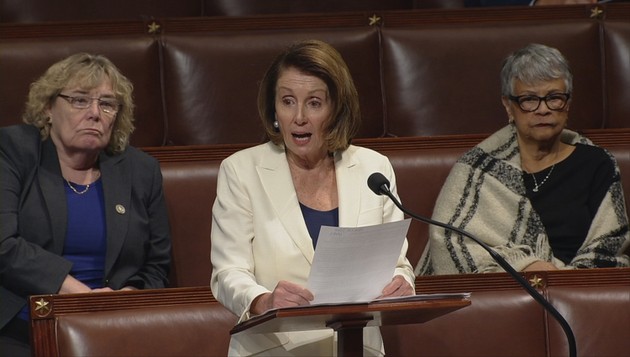 ---
What We're Reading
While You Were Sleeping: On Tuesday night, a Missouri district that voted overwhelmingly for Trump in 2016 elected a Democrat to the state House. It's the 35th state House seat to flip since Trump took office. (Amanda Terkel, The Huffington Post)
They Got Through: Russian hackers were reportedly able to penetrate the voter-registration rolls of several U.S. states ahead of the 2016 presidential election. (Cynthia McFadden, William M. Arkin, and Kevin Monahan, NBC News)
Loyalty to the Man, Not the Office: Jonah Goldberg responds to Jonathan Swan's piece, "The Cult of Trump," explaining that the GOP's acceptance of the president shouldn't have come as such a surprise. (National Review)
Pence Seeks Revenge: Vice President Mike Pence has been attacking Senator Joe Manchin because he believes the West Virginia Democrat broke a promise to vote for the tax bill. But Manchin has a different recollection of events. (Burgess Everett and Matthew Nussbaum, Politico)
Reason to Worry: Democrats' enthusiasm going into the midterms could actually hurt their prospects of winning. Here's why. (Karen Tumulty, The Washington Post)
A West-Wing Reset: President Trump is reportedly discussing shaking up his White House staff. "The president's view is that allies on the outside are doing a better job defending him than his political shop," said one Republican close to the White House. (Gabriel Sherman, Vanity Fair)
---
Visualized
'Little Room for Error': These are the scenarios in which Democrats could take control of the Senate in 2018. (Jasmine C. Lee and Alicia Parlapiano, The New York Times)
---
Question of the Week
In The Atlantic's March issue, Jonathan Rauch and Ben Wittes argue that "the best hope of defending the country from Trump's Republican enablers, and of saving the Republican Party from itself" is for all voters—Republicans and Democrats alike—to vote against Republican candidates at every opportunity, "until the party either rights itself or implodes."
Do you believe the GOP needs to be defended from Donald Trump? If so, do you agree with this strategy?
Share your response here, and we'll feature a few in Friday's Politics & Policy Daily.