Military Parades Are a Waste of Time and Money
The troops would be better served doing almost anything else to improve combat effectiveness.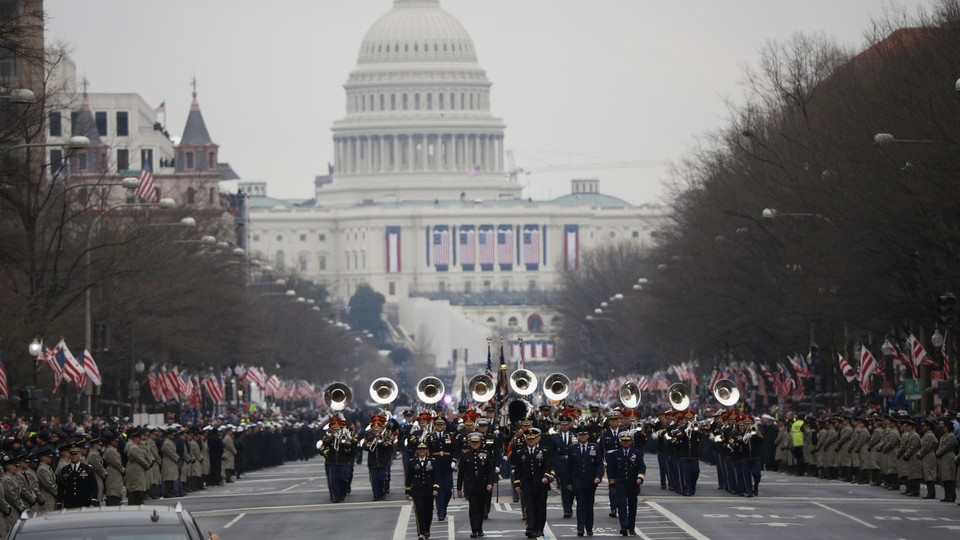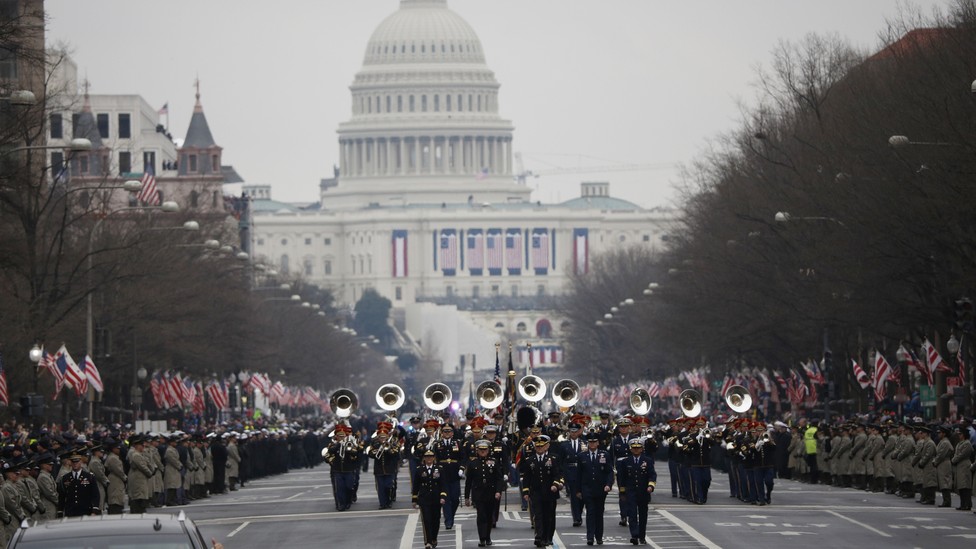 Since President Trump wants a military parade, let's talk about parades.
I don't like them. I have an aversion, as a point of fact, to any and all military drill and ceremony aside from that performed at military funerals. The other occasional ceremonies performed by specialist units such as the U.S. Army's Old Guard or the Marines at the barracks at 8th and I are okay as well, I guess, but everything else is a waste of time and money.
As a young lieutenant in the U.S. Army, I marvelled at the amount of time our units could spend rehearsing for changes of commands and other events. This was time we could have better spent training our bodies in the gym, rehearsing battle drills, or almost anything else that could have contributed to our combat effectiveness.
The only enjoyable parade in which I have ever participated was the 2004 St. Patrick's Day parade in Savannah, Georgia, a parade for which my unit didn't rehearse and for which I marched in the front row of our company. I ended that parade covered in lipstick on both cheeks, with about 10 pounds of plastic beads hanging from my neck, and wearing a cologne of spilled Bud Light.
That, friends, was a good parade.
All other parades are a waste of time, and it's military malpractice on Trump's part to order his troops to participate in something as silly and vain as a parade through Washington, D.C., when they would be better off road marching through Fort Bragg.
When I think about the amount of time military organizations waste on pomp and circumstance, I remember the words of a character in Jean Lartéguy's novel about French paratroopers in Vietnam and Algeria, The Centurions:
I'd like to have two armies: one for display with lovely guns, tanks, little soldiers, staffs, distinguished and doddering Generals, and dear little regimental officers who would be deeply concerned over their General's bowel movements or their Colonel's piles, an army that would be shown for a modest fee on every fairground in the country. The other would be the real one, composed entirely of young enthusiasts in camouflage uniforms, who would not be put on display, but from whom impossible efforts would be demanded and to whom all sorts of tricks would be taught. That's the army in which I should like to fight.
Any active duty combat arms officer who doesn't agree with all of that should find another line of work and should quite possibly be dishonorably discharged from service.
That's not to say I agree with every sentiment in Lartéguy's novels, mind you, which involve sympathetic portrayals of torture and also, in the sequel to The Centurions, a coup against the elected government of France.
That, of course, was something that actual veterans of the French war in Algeria actually attempted, which is why there is today a 2nd Foreign Parachute Regiment in the French Army but not a 1st Foreign Parachute Regiment. (Apparently threatening to jump into the nation's capital and overthrow the government crosses a line somewhere.)
I only mention this because apparently the annual Bastille Day parade of 2017—which the president attended as a guest of his French counterpart—was the inspiration for the president's desire to have a similar parade in the United States. And if you're looking for historical models of healthy civil-military relations, well, France might not be the best place to start.
Americans don't have a problem of appreciating the military too little. Americans have a problem venerating the military too much. I spoke to a retired allied naval officer recently who confessed to me that he could not understand why, after 17 years of inconclusive war in Afghanistan, the U.S. military remains on such a high pedestal in the United States. It's a good question.
I personally didn't have any problem with President Trump giving the U.S. military 12 more months in Afghanistan, for example. But I wonder how he will hold his generals accountable when they fail to realize significant gains after pledging to regain momentum in the war there. Will he be as critical of their performance now that he, as their commander in chief, owns their victories and defeats? I hope so, frankly.
Along the same lines, rather than ordering troops to march in vanity parades, they should be ordered back to the rifle range. After all, to quote a pretty handy German general, the best form of welfare for the troops is first-class training.
And how can citizens support that? Well, as John Noonan, a staffer for Arkansas Senator Tom Cotton noted, you can start by pressuring the Congress to pass an appropriations bill that gives the U.S. military the budget to recruit, train and equip its troops.
Second, once the Congress has authorized and appropriated funds to the Department of Defense, voters can press their elected representatives to cast aside meaningless platitudes and ruthlessly hold the military's commissioned officers to account for everything their troops do or do not accomplish in American overseas adventures.
And if, in the end, you really want your parade, well, you can have that too. As my friend Lauren Katzenberg observed, there's an annual, sparsely attended Veterans Day parade each year in New York City.
Take the family there this fall.