Trump Is Making 2018 Much Harder for Republicans
The three main ways the president is shaping congressional races, as seen in his first State of the Union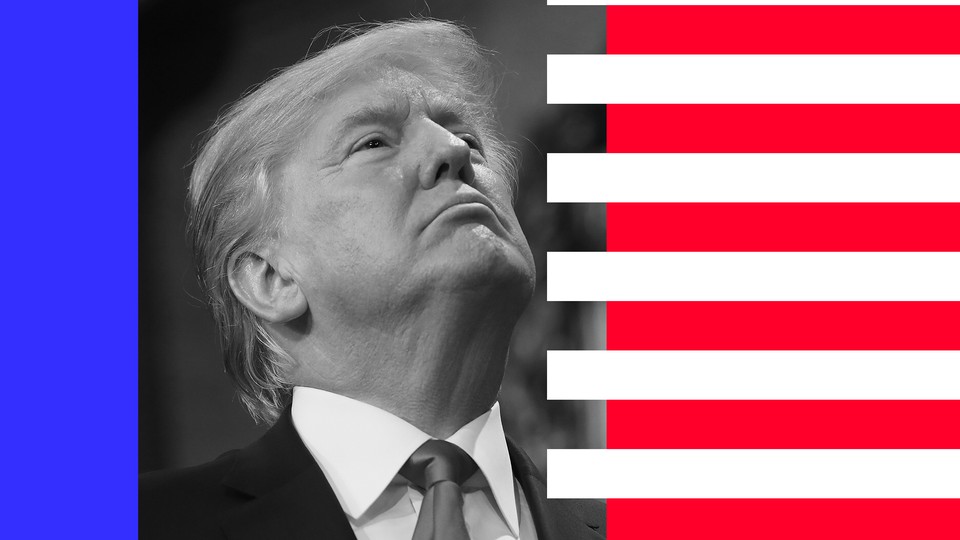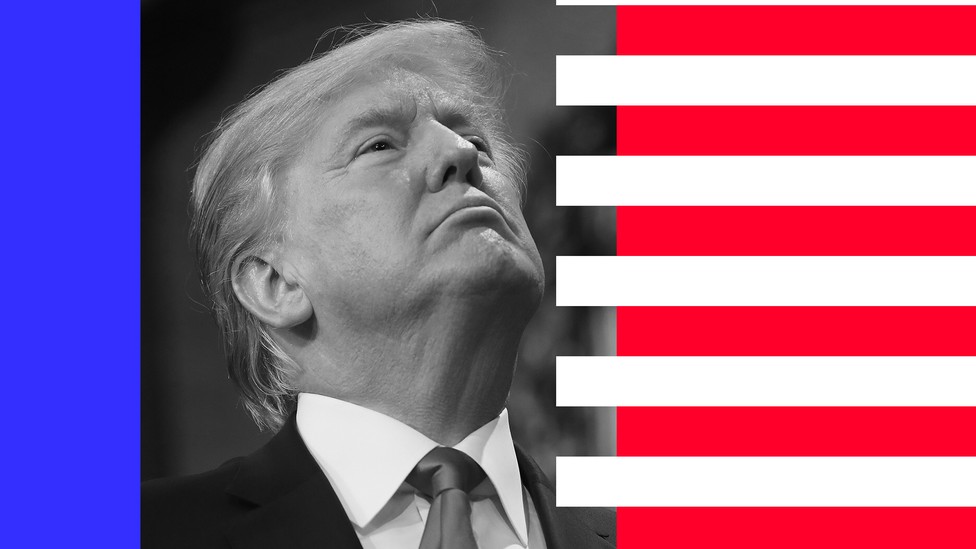 Like colliding storm systems, the three central dynamics shaping the 2018 electoral battlefield converged in President Trump's first State of the Union address on Tuesday. And control of Congress may turn on which one of these forces voters weigh most heavily.
The first dynamic is the buoyant state of the economy, which the president touted in triumphal tones. Almost without exception, Republican strategists believe rising voter optimism about the economy represents the party's greatest asset this year. It also represents their best cause for optimism that voters' assessments of Trump's job performance will improve through 2018, lifting their own chances with it.
But growth still may not be a silver bullet for the party. One reason is that polls show that roughly as many Americans credit former President Barack Obama as Trump for the good economy. There's good reason for that verdict: On most fronts, the economy's performance under Trump represents a continuation of its improving health over Obama's second term—not a radical improvement in its trajectory. And by some metrics, the economy under Obama was more robust. From January through December 2017, for instance, the economy added 2.06 million jobs. But it added more jobs in each of the final six years of Obama's presidency, and significantly more in both 2014 (3 million) and 2015 (2.7 million).
Trump defenders correctly point out that maintaining high job growth is tougher when unemployment is already low, as it's been since about 2015. But other measures show the same pattern of continuity between administrations. Pending final revisions, the Bureau of Economic Analysis concluded the economy grew 2.3 percent in 2017. That generally tracks with Obama's recent record: It's less than its annual growth in 2014 and 2015, and slightly more than its improvement in 2013 and 2016. Average hourly wages also grew 2.3 percent last year—considerably more than in 2013 and 2014, but only slightly more than 2015 and less than 2016. And while the roughly 20 percent gain in the S&P 500 last year did significantly outpace Obama's recent record, Trump still lagged his predecessor's showing in 2013 (as well as his showing in his own first year, 2009).
Another obstacle for the GOP is that, unless and until wage growth accelerates for a sustained period, not everyone may view economic conditions the way Trump did when he called the country's current state a "new American moment."
Democratic pollster Stanley Greenberg consistently argued throughout Hillary Clinton's 2016 race that the Democrats' determination to promote the economy's improvements under Obama would clang against the ears of working- and middle-class voters still struggling to meet their bills. Now, Greenberg thinks Republicans are on the verge of making the same mistake, particularly with blue-collar white women who remain economically strained. "I want that battle," he told me. "I think that will backfire."
Equally important, the two other major election dynamics apparent during the speech could influence voters as much, or more, than the economy does.
One was evident in Trump's extended discussion of immigration. He described his proposal to provide a pathway to citizenship for young people brought to the country illegally by their parents as part of "a down-the-middle compromise." But, in fact, by linking protection for the "Dreamers" not only to funding for his border wall, but also to the largest reductions in legal immigration since the 1920s, Trump offered a solution unacceptable to many voters—including all immigrant advocacy groups, almost all Democrats, and even many centrist Republicans.
With that proposal, Trump embodied the second key dynamic shaping 2018: his pattern of proposing policies aimed squarely at his base, with few concessions to any constituencies beyond it. That tendency largely explains why Trump and congressional Republicans could not attract a single House or Senate Democrat to their legislation to replace the Affordable Care Act or to their tax bill. Even the infrastructure plan Trump pushed on Tuesday emphasizes private profit so heavily that few Democrats may embrace it, despite their longtime advocacy for building new roads and bridges.
This dynamic could hurt Republicans in November by limiting Trump's capacity to reach swing voters generally content with the economy. Trump's agenda has also ignited intense opposition from Democratic partisans, which is likely to translate to unusually high turnout this fall.
On both of those fronts—reaching swing voters and energizing Democrats—Trump's personal behavior creates bigger headwinds for the GOP than his specific policies do. Though Trump supporters often say voters already weighed their personal doubts about him when they backed him in 2016, according to Quinnipiac University polls, he has suffered significant declines since Election Day in the share of Americans who say he's honest, a strong leader, intelligent, shares their values, and cares about people like them. One reason for that deterioration has been the widespread skepticism in polls that Trump is telling the full truth about his relationship with Russia.
Yet congressional Republicans have responded to these rising doubts by aligning themselves more closely with Trump—the third key 2018 dynamic evident in the State of the Union. It was most visible in congressional Republicans' repeated standing ovations during his remarks. But even more telling were comments before the speech from Senate Majority Leader Mitch McConnell—who insisted he saw no need for legislation to protect Special Counsel Robert Mueller—and House Speaker Paul Ryan, who offered support for the release of a highly controversial memo intended to discredit Mueller's investigation. With such decisions, McConnell and Ryan are signaling to all the voters ambivalent (or worse) about Trump that they cannot expect a Republican Congress to meaningfully restrain or even oversee him.
Ironically, results from the 2017 elections in Virginia, Alabama, and New Jersey suggest that signal may hurt the GOP most in the places where the economy is doing best: the suburbs where white-collar professionals are pleased with their stock portfolios, but unnerved by Trump's volatility and belligerence. Trump played his best card for 2018 during the speech by stressing the economy's continuing gains, but he and his Republican allies also pointedly demonstrated why that may not be enough to avoid a difficult November.