The Atlantic Politics & Policy Daily: You Get a Candidate! And You Get a Candidate!
After Oprah Winfrey's speech at the Golden Globes, some floated the idea of an Oprah candidacy in 2020.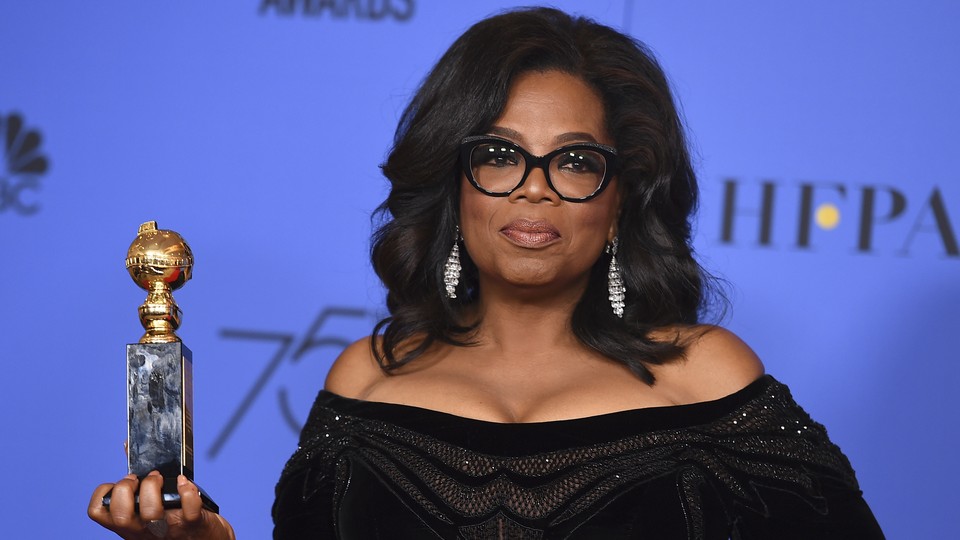 Today in 5 Lines
The Department of Homeland Security announced it's ending temporary protected status for Salvadorans, giving them until September 2019 to leave the country. Michael Wolff, the author of Fire and Fury, rebutted Steve Bannon's recent statement backing away from his comments in the book about Donald Trump Jr. The National Oceanic and Atmospheric Administration announced that natural disasters cost the U.S. a record high of $306 billion last year. A source close to Mitt Romney told CNN that the former GOP presidential nominee was successfully treated for prostate cancer over the summer. After visiting Nashville to speak at the American Farm Bureau, President Trump is headed to Atlanta to attend the College Football Playoff National Championship game.
---
Today on The Atlantic
'Virginia Is for Second Chances': Governor Terry McAuliffe's campaign to grant clemency and restore voting rights to felons could prove transformative for Virginia politics—and the state's criminal-justice system. (Vann R. Newkirk II)

The Oprah Boomlet: Whether or not Oprah Winfrey actually runs for president, the frenzy she's whipped up in the wake of her Golden Globes speech may reveal how Democrats will approach 2020. (David A. Graham)

A Perfect Pair: Michelle Cottle writes that Michael Wolff, the author of Fire and Fury, is strikingly similar to his subject: "Few understand the thrill-the-masses power of sex talk, profanity, and ad hominem attacks more than Wolff and Trump."
Follow stories throughout the day with our Politics & Policy portal.
---
Snapshot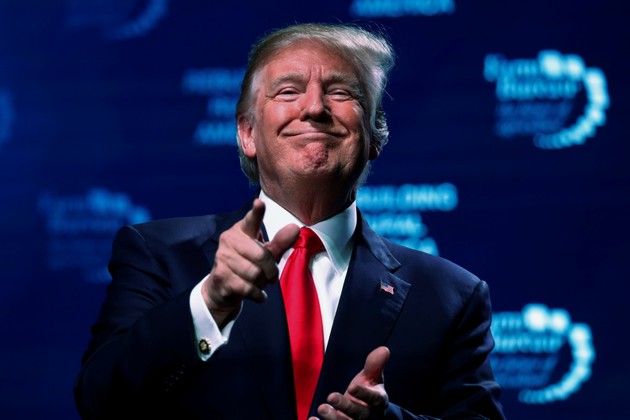 ---
What We're Reading
The Complicated Kamala Harris: Jamilah King looks back at Harris's work as San Francisco's district attorney and how it shaped her current politics. (Mother Jones)
Oprah 2020?: Oprah Winfrey's speech at the Golden Globes was widely lauded. Was it her first campaign speech? Some hope so. (Libby Hill, Los Angeles Times)
What Happens Next: The Trump administration's decision to end special protections for 260,000 Salvadoran immigrants raises a question: How should presidents handle humanitarian relief? (Dara Lind, Vox)
Hazing Lindsey Graham: John Fund argues that the media turned on the South Carolina senator when he stopped criticizing President Trump and started asking questions about the FBI's handling of the Russia investigation. (National Review)
'This Is Moving Faster Than Anyone Really Realizes': Special Counsel Robert Mueller has reportedly discussed the possibility of interviewing the president with Trump's legal team. (Carol D. Leonnig, The Washington Post)
---
Visualized
Pencil It In: Large chunks of President Trump's day are reportedly reserved for "executive time," when he watches TV and uses Twitter. Calculate your "executive time" here. (Philip Bump, The Washington Post)
---
Question of the Week
At Sunday night's Golden Globe Awards, Seth Meyers jokingly suggested that Oprah Winfrey should run for president. Reactions have ranged from fleeting amusement to serious requests for a 2020 campaign. There's even some indication Winfrey could be taking the idea more seriously herself. David A. Graham considered what an Oprah candidacy could mean for the Democratic Party.
If you could pick any celebrity to run on the Democratic ticket in 2020 from any field—entertainment, tech, business, etc.—who would it be? And why?
Share your response here, and we'll feature a few in Friday's Politics & Policy Daily.