The Atlantic Politics & Policy Daily: Your 4:20 Briefing
Attorney General Jeff Sessions rescinded an Obama-era policy that paved the way for the legalization of marijuana in states.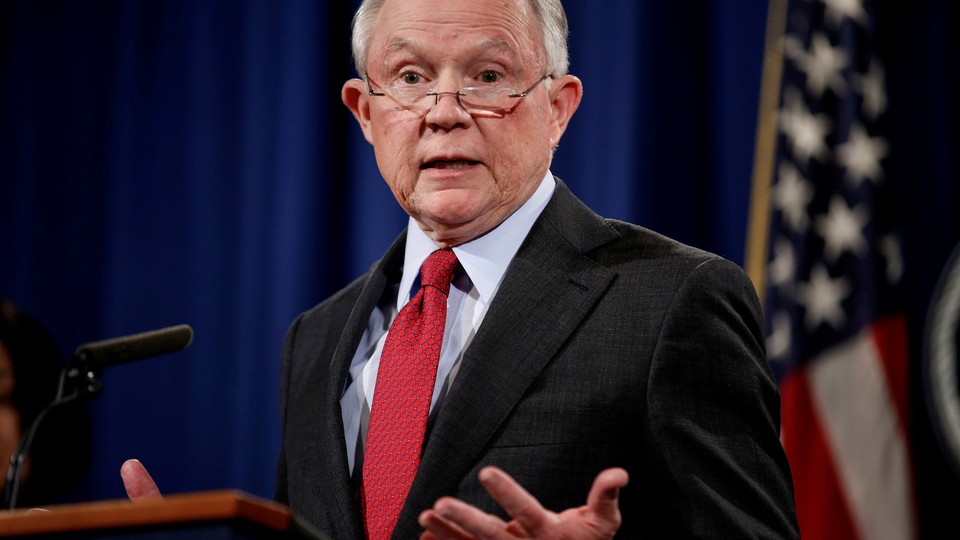 Today in 5 Lines
Attorney General Jeff Sessions rescinded an Obama-era policy that paved the way for the legalization of marijuana in states. The Trump administration said it will expand offshore oil and gas drilling, reversing a ban on drilling imposed by former President Obama. President Trump's lawyer sent a cease-and-desist letter to the author and publisher of a forthcoming book on the White House, claiming that the book is defamatory. Republican David Yancey won a tie-breaking "lot draw" in the race for Virginia's House of Delegates, but his opponent, Democrat Shelly Simonds, still hasn't ruled out seeking another recount. And Republican Representative Gregg Harper of Mississippi, the chairman of the House Administration Committee, announced that he won't run for reelection.
---
Today on The Atlantic
What Everyone Already Knows: The details in Michael Wolff's forthcoming book paint a distressing portrait of the Trump White House, but, James Fallows writes, the book's major themes have always been an open secret.

Failing American Workers: The U.S. is sticking with the same worker-retraining strategies even though they were unsuccessful in the 1980s. Why? (Lolade Fadulu)

What Was Steve Bannon Thinking?: Here are six theories to explain why the former White House chief strategist bad-mouthed Trump in a new book. (Conor Friedersdorf)
Follow stories throughout the day with our Politics & Policy portal.
---
Snapshot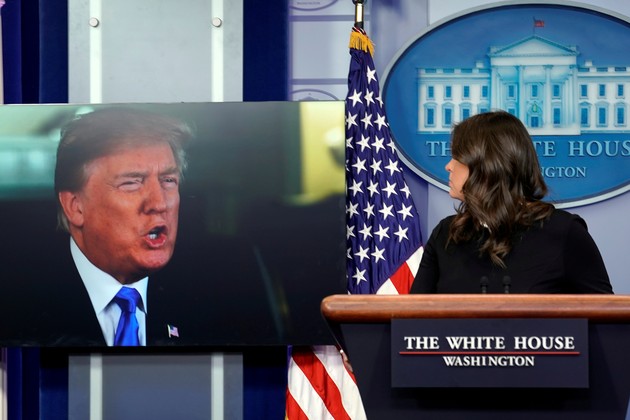 ---
What We're Reading
'You Can't Make This S--- Up': In another excerpt from Michael Wolff's forthcoming book on the Trump presidency, Wolff writes that the president's advisers "all—100 percent—came to believe he was incapable of functioning in his job." (The Hollywood Reporter)
'He's Going to Unravel': In early December, lawmakers reportedly invited a Yale psychiatry professor to brief them on the state of President Trump's mental health. (Annie Karni, Politico)
A Lot at Stake: The midterm elections will decide the future of American democracy, argues Matthew Yglesias: If Republicans maintain control of Congress in 2018, "the Trumpocracy will be upon us." (Vox)
What Else Is New?: The Justice Department is reportedly looking into former Secretary of State Hillary Clinton's private email server again to better understand how she handled classified material. (Betsy Woodruff, Daily Beast)
Good Riddance: David French explains why Donald Trump's blistering statement attacking Steve Bannon on Tuesday was one of the best moves of his presidency. (National Review)
---
Visualized
Where Is Marijuana Legal?: Take a look at this map. (Charlie Savage and Jack Healy, The New York Times)
---
Question of the Week
The Senate's longest-serving Republican, Orrin Hatch, announced on Tuesday that he'll retire at the end of his term, which opens the door for former Massachusetts Governor Mitt Romney to run for his seat. But what would a Senator Romney look like? The Atlantic's McKay Coppins asks: "Would he see himself as an anti-Trump truth-teller defending conservative principles from the poison of Trumpism? Or would he try to use his influence to pass major Republican legislation?"
This week, we want to know: Should Romney run? And if he did, what would you expect from him as a senator?
Share your response here, and we'll feature a few in Friday's Politics & Policy Daily.
How are we doing? Send questions or feedback to egodfrey@theatlantic.com.