The Atlantic Politics & Policy Daily: Issa Nother Retirement
Republican Representative Darrell Issa of California announced that he will not run for reelection in November.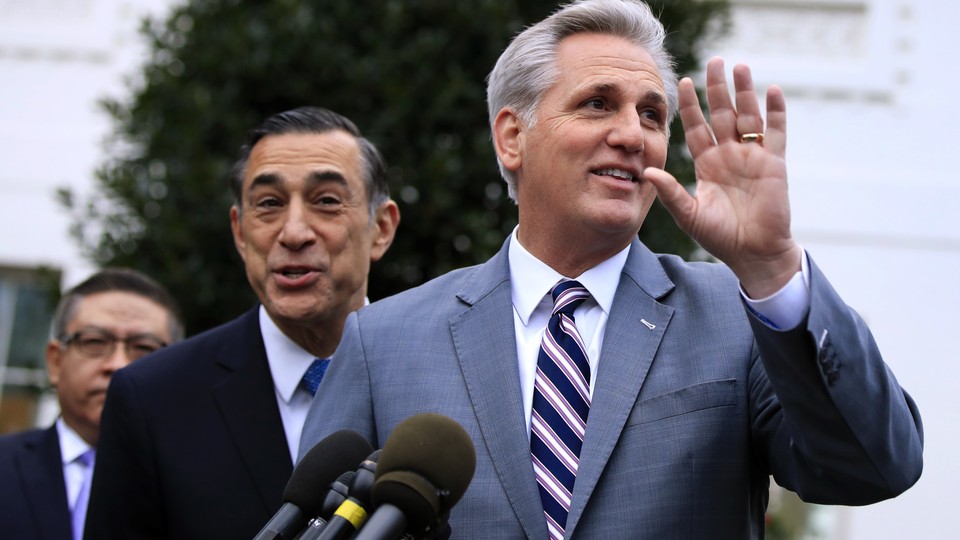 Today in 5 Lines
Republican Representative Darrell Issa of California announced that he will not run for reelection in November. President Trump slammed Senator Dianne Feinstein for releasing testimony from an interview with the co-founder of Fusion GPS, the firm that commissioned the dossier linking Trump to Russia. Trump promised to "take a strong look" at U.S. libel laws, calling them a "sham and a disgrace." At least 15 people have been killed, and two dozen people are missing, after mudslides hit Southern California. And U.S. immigration agents raided dozens of 7-Eleven stores across the country in the largest crackdown on employers who hire undocumented immigrants since Trump took office.
---
Today on The Atlantic
What Will the Dreamers Do Now?: On Tuesday, a federal judge partially revived the Deferred Action for Childhood Arrivals program, which shields immigrants who came to the United States as minors from deportation. Here's what that means for the program's recipients. (Priscilla Alvarez)

Trump Under Oath: Donald Trump's previous depositions offer some foreshadowing as to how his interview with Special Counsel Robert Mueller might go. (David A. Graham)

'Recy Taylor's Truth': Vann R. Newkirk II spoke to a historian about the legacy of Recy Taylor, a young black woman whose campaign for justice after being raped by six white men was instrumental to the civil-rights movement.
Follow stories throughout the day with our Politics & Policy portal.
---
Snapshot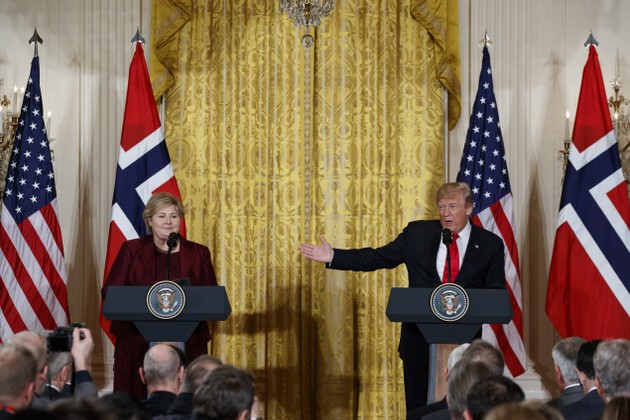 ---
What We're Reading
Expert Advice: Special Counsel Robert Mueller has reportedly added an experienced cyber prosecutor to his team. What might that mean for the Russia investigation? (Matt Zapotosky, The Washington Post)
'We Left Her on the Other Side of the Border': For many of the undocumented immigrants who have fled violence in their countries and come to the United States, deportation is a death sentence. (Sarah Stillman, The New Yorker)
Hillbilly Election: J.D. Vance, the author of the book Hillbilly Elegy, is reportedly considering running for Senate in Ohio. "The phone hasn't stopped ringing since Friday," said an adviser to Vance. (Henry J. Gomez, BuzzFeed)
Too Early to Tell: While Doug Jones's win in Alabama has made Democrats' path to a Senate majority easier, they're still the underdogs heading into the midterm elections. (Nate Silver, FiveThirtyEight)
'Why Republicans Love Dumb Presidents': As the Republican Party has moved farther to the right, it has become more anti-intellectual, argues Jonathan Chait: "Trump's base adores him, not despite his obvious mental limitations, but because of them." (New York)
---
Visualized
Who Are the Dreamers?: Here's a breakdown of who DACA beneficiaries are and where most of them live in the U.S. (Alicia Parlapiano and Karen Yourish, The New York Times)
---
Question of the Week
At Sunday night's Golden Globe Awards, Seth Meyers jokingly suggested that Oprah Winfrey should run for president. Reactions have ranged from fleeting amusement to serious requests for a 2020 campaign. There's even some indication Winfrey could be taking the idea more seriously herself. On Monday, David A. Graham considered what an Oprah candidacy could mean for the Democratic Party.
If you could pick any celebrity to run on the Democratic ticket in 2020 from any field—entertainment, tech, business, etc.—who would it be? And why?
Share your response here, and we'll feature a few in Friday's Politics & Policy Daily.