The Atlantic Politics & Policy Daily: Healthy, Wealthy, and Fries
White House Physician Ronny Jackson said President Trump is in "excellent" health.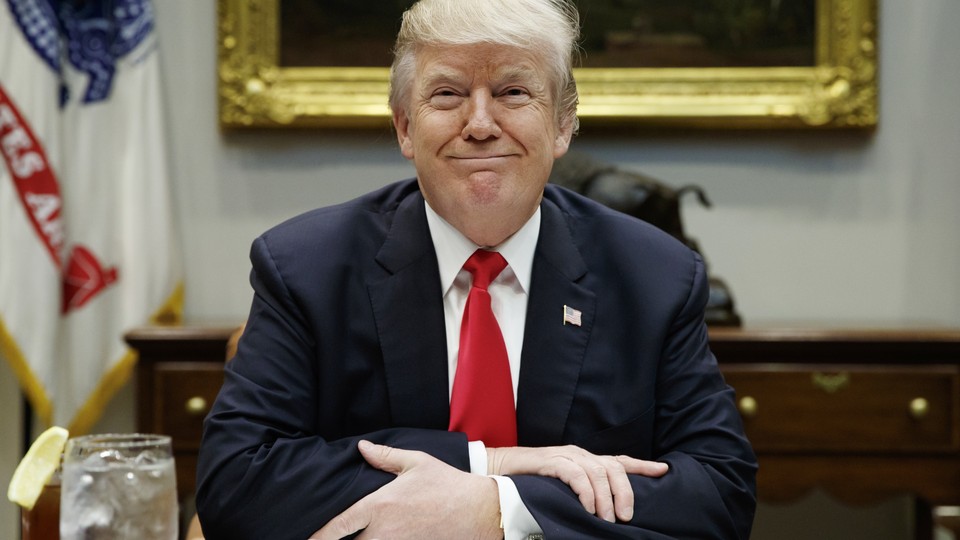 Today in 5 Lines
During a Senate Judiciary Committee hearing, lawmakers questioned Department of Homeland Security Secretary Kirstjen Nielsen about a White House meeting where President Trump allegedly made vulgar comments about certain countries. South Carolina Senator Lindsey Graham said the debate over Trump's comments has become "a s-show," and later told reporters that White House staffers gave the president "really bad advice" on immigration. Former White House chief strategist Steve Bannon, who testified before the House Intelligence Committee on Tuesday, was subpoenaed last week by Special Counsel Robert Mueller to testify before a grand jury. The Justice Department announced it will ask the Supreme Court to overturn a lower court's ruling that partially revived the Deferred Action for Childhood Arrivals program. White House Physician Ronny Jackson said Trump is in "excellent" health and that he has "no concerns" about the president's cognitive ability.
---
Today on The Atlantic
The Story of 'The New Colossus': The sonnet inscribed on a plaque inside the Statue of Liberty is widely quoted. But it's also widely misunderstood. (Walt Hunter)

No Doctrine but Nullification: Vann R. Newkirk II writes that Donald Trump is the embodiment of five decades of resistance to the movement led by Martin Luther King Jr.

Tomato, Tomato: Does it matter whether President Trump used the word "shithole" or "shithouse" to describe certain countries? A linguist breaks down the uses of the two terms. (Ben Zimmer)
Follow stories throughout the day with our Politics & Policy portal.
---
Snapshot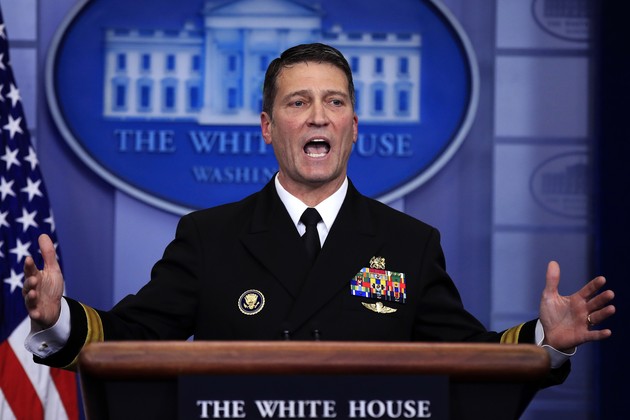 ---
What We're Reading
Shutdown Showdown: Lawmakers have until Friday at midnight to pass a bill funding the government. Here are the three ways it could play out. (Tara Golshan, Vox)
What Will Be Trump's Legacy?: If trends continue, writes Jamelle Bouie, the 45th president's lasting achievement will be turning back the clock on racial progress. (Slate)
'The Equation Is Unmistakable': Ronald Brownstein explains why it's against Trump's supporters' interests to oppose immigration. (CNN)
Who Trumpworld Fears: White House officials have been assessing his political opponents. So far, they only see one potential candidate as a real threat in 2020. (Annie Karni, Politico)
Embracing Americanism: Diversity isn't necessarily making America stronger anymore, argues Jonah Goldberg, largely because of the rising stigma against assimilation. (Los Angeles Times)
The Case for the 28-Hour Work Week: Americans have worked 40-hour weeks since the 1980s. Here's why the U.S. should implement shorter weeks. (Jeff Spross, The Week)
---
Visualized
The Land of Immigrants: Here's how immigration to the United States has changed over time. (Dan Keating and Reuben Fischer-Baum, The Washington Post)
---
Question of the Week
Several of our reporters have written on the possible effects of automation on communities across the United States. Recently, Alexis C. Madrigal wrote that automation in the transportation industry could worsen racial inequality, and Lolade Fadulu reported that Latino workers would suffer most if certain jobs become obsolete. For this month's issue of The Atlantic, Alana Semuels described how automation could shake up the food-service industry.
Do you think automation will directly affect you or your community? How so?
Share your response here, and we'll feature a few in Friday's Politics & Policy Daily.