The 19 Women Who Accused President Trump of Sexual Misconduct
The "Weinstein effect" continues to roil the nation's power centers. But the allegations against the president have largely stayed in the background.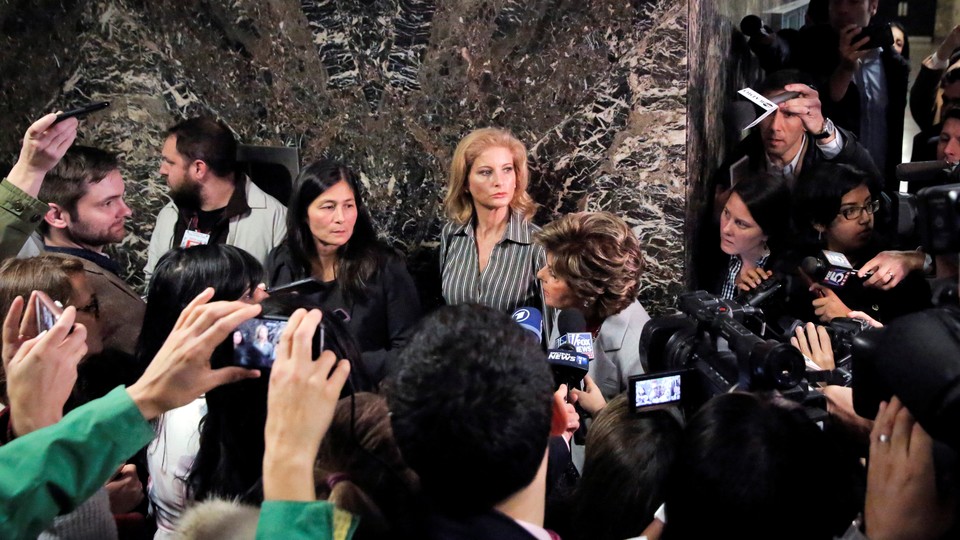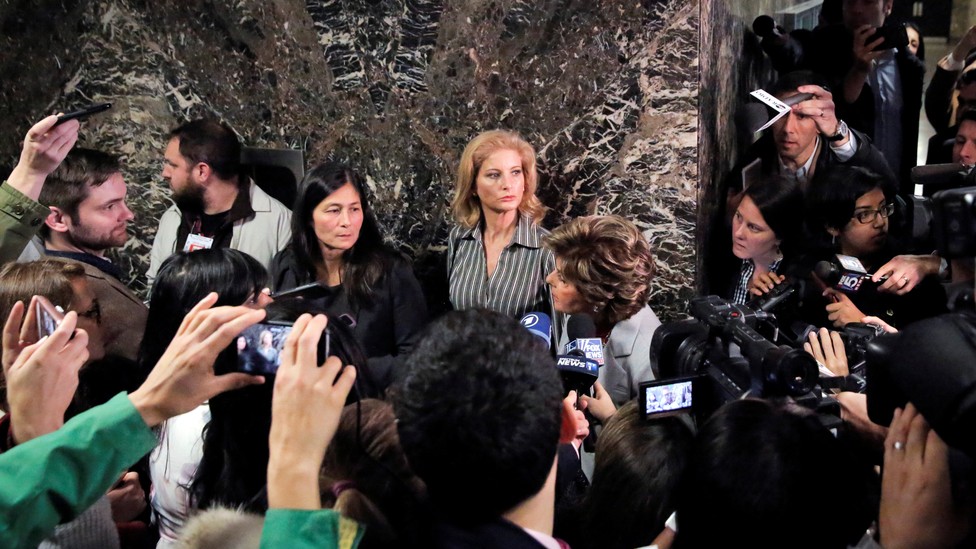 It's been two months since the reckoning began. In early October, The New York Times and The New Yorker first published the alarming accounts of women who said they'd been assaulted by Hollywood mogul Harvey Weinstein. Rare is the day since then that women, and some men, haven't come forward with accounts of sexual misconduct from famous and not-so-famous men alike.
Lurking in the background of the roiling debate about harassment and assault in American society are the allegations made against President Trump by at least 19 women, many of whom came forward after the release of the Access Hollywood tape in October 2016. Trump vociferously denies any wrongdoing. "Is the official White House position that all of these women are lying?" a reporter asked Sarah Huckabee Sanders, the White House press secretary, in late October. "Yeah, we've been clear on that from the beginning, and the president's spoken on it," Sanders replied.
Some of the women's stories date back to the 1980s when Trump's personal relationships were fixtures of the New York City tabloids; others begin after he returned to the public eye with his NBC series The Apprentice. Their accounts describe a wide range of alleged behavior, including lewd remarks, overt harassment, groping, and sexual assault. One woman, Summer Zervos, is currently suing the president for defamation after he repeatedly called her and the others liars. What follows are details from each accuser—listed alphabetically—and the president's corresponding defense.
---
Kristin Anderson
---
Mariah Billado
---
Lisa Boyne
---
Rachel Crooks
---
Tasha Dixon
---
Jessica Drake
---
Jill Harth
---
Cathy Heller
---
Samantha Holvey
---
Ninni Laaksonen
---
Jessica Leeds
---
Melinda McGillivray
---
Cassandra Searles
---
Natasha Stoynoff
---
Bridget Sullivan
---
Temple Taggart
---
Ivana Trump
---
Karena Virginia
---
Summer Zervos