The Atlantic Politics & Policy Daily: The House Goes Home
The House approved a short-term spending bill to keep the government running through January 19, and the Senate is also expected to pass the measure.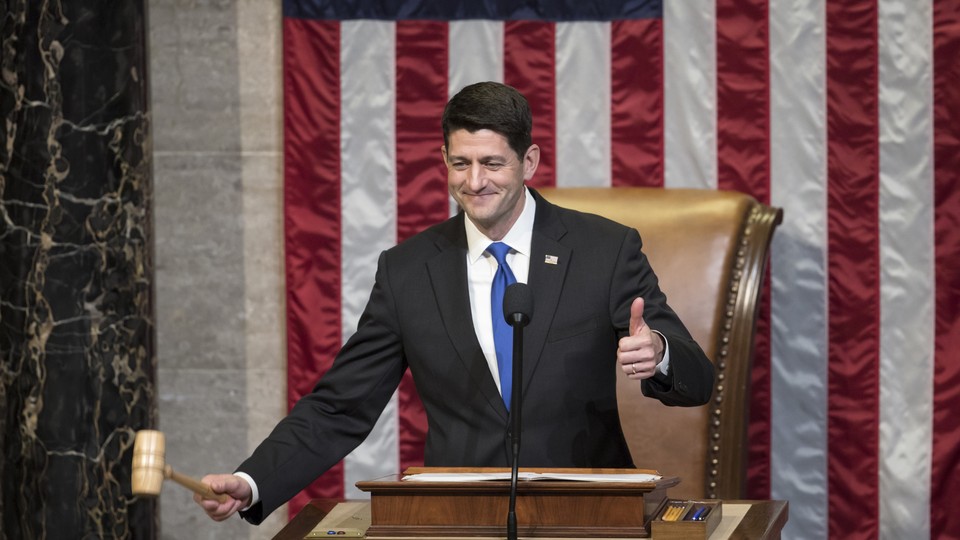 Today in 5 Lines
The UN General Assembly voted in favor of a resolution declaring President Trump's recognition of Jerusalem as the capital of Israel "null and void." The House approved a short-term spending bill to keep the government running through January 19, and the Senate is also expected to pass the measure. The Congressional Hispanic Caucus urged Senate Minority Leader Chuck Schumer to vote against the bill because it doesn't include a legislative fix to DACA, the program that shields undocumented immigrants who came to the U.S. as minors from deportation. Senate Majority Leader Mitch McConnell told NPR that Congress will likely move on from trying to repeal the Affordable Care Act in 2018, adding that he hopes lawmakers "become more cooperative." Trump visited wounded service members at Walter Reed Medical Center.
---
Today on The Atlantic
The Republicans' Revenge: If the point of tax reform was to eliminate favoritism from the tax code, writes David Frum, the Republican tax bill fails miserably.

Bold Strategy: Overnight, the city of Memphis used a novel legal maneuver to skirt state law and remove its Confederate statues. Here's how. (David A. Graham)

The Victims of Automation: Jobs involving dangerous or repetitive labor are most at risk of being replaced by automation—and one racial group will bear the brunt of it. (Lolade Fadulu)
Follow stories throughout the day with our Politics & Policy portal.
---
Snapshot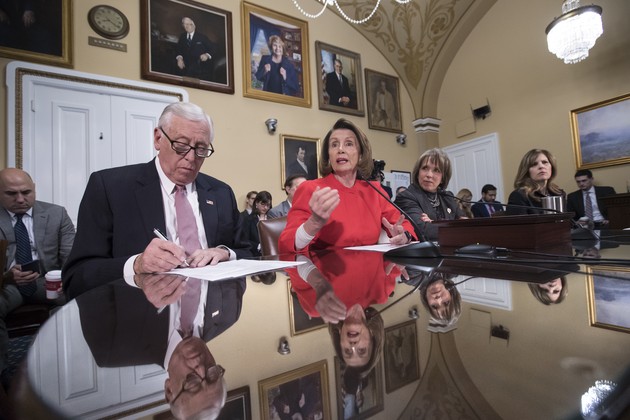 ---
What We're Reading
First Commutation: On Wednesday, President Trump commuted the prison sentence of Sholom Rubashkin, a former Iowa slaughterhouse executive. Here's why Rubashkin was jailed in the first place. (Luke Nozicka, Des Moines Register)
Paying It Forward: Will companies use their savings from tax cuts to create more jobs? Recent findings suggest not. (Matt Egan, CNN)
Good Riddance: The passage of the Republican tax plan is accelerating the collapse of the "blue-state model" of governance—high taxes and high regulations. (James Piereson, American Greatness)
'I Have Power': In an interview with Vanity Fair, former White House Chief Strategist Steve Bannon describes his feud with Jared Kushner—and calls former President George H.W. Bush a "pervert." (Gabriel Sherman)
Mueller? Mueller?: Amid all the noise surrounding the Trump-Russia investigation, Special Counsel Robert Mueller has stuck to a fairly unconventional strategy: total silence. (Chris Strohm, Steven T. Dennis, and Shannon Pettypiece, Bloomberg)
Tumbling Down: Here's a running list of all the Confederate monuments that have been removed or destroyed across the United States this year. (Christopher Carbone, Fox News)
---
Visualized
1.9 Million Kids: These are the 23 states where children could lose health coverage if Congress fails to renew funding for the Children's Health Insurance Program. (Haeyoun Park, The New York Times)
---
Question of the Week
Twitter has changed its rules to protect against "hateful conduct," but as Robinson Meyer writes, there could be two loopholes in its policy that might help President Trump: The rules won't apply to government entities—or if "the behavior is newsworthy and in the legitimate public interest."
This week, we want to know: Do you think the government should be exempt from Twitter's new conduct rules?
Share your response here, and we'll feature a few in Friday's Politics & Policy Daily.
How are we doing? Send questions or feedback to egodfrey@theatlantic.com.