The Atlantic Politics & Policy Daily: Tax on Deck
Republicans finalized their tax plan, and secured support from Senators Marco Rubio and Bob Corker, keeping them on track for a floor vote next week.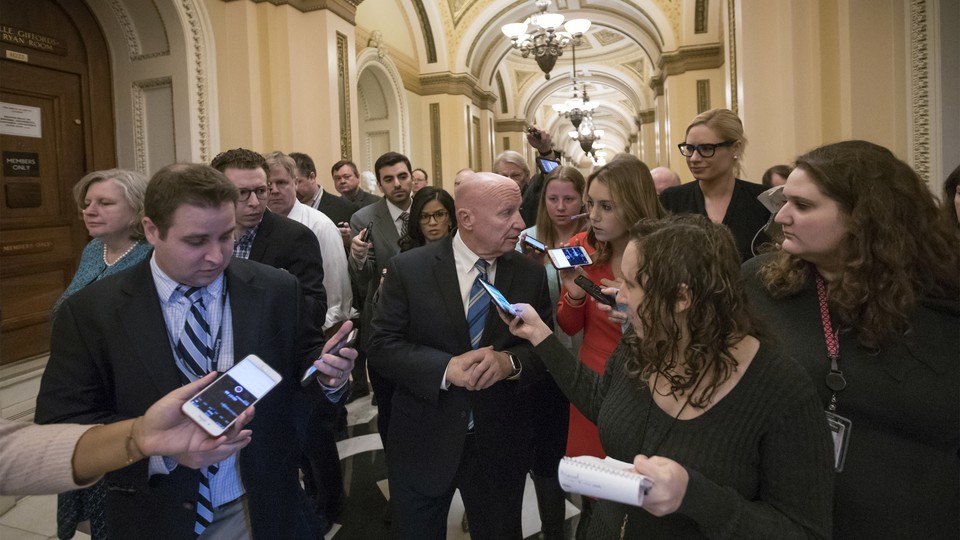 Today in 5 Lines
President Trump told reporters that he would rebuild the FBI, after he criticized the agency's handling of the Hillary Clinton email investigation. The president also left the door open to pardoning former National-Security Adviser Michael Flynn. Republicans finalized their tax plan, and secured support from Senators Marco Rubio and Bob Corker, keeping them on track for a floor vote next week. Lawmakers are expected to release details of the plan this evening. And the House Ethics Committee said it's investigating Democratic Representative Ruben Kihuen of Nevada amid allegations of sexual harassment.
---
Today on The Atlantic
Follow stories throughout the day with our Politics & Policy portal.
---
Snapshot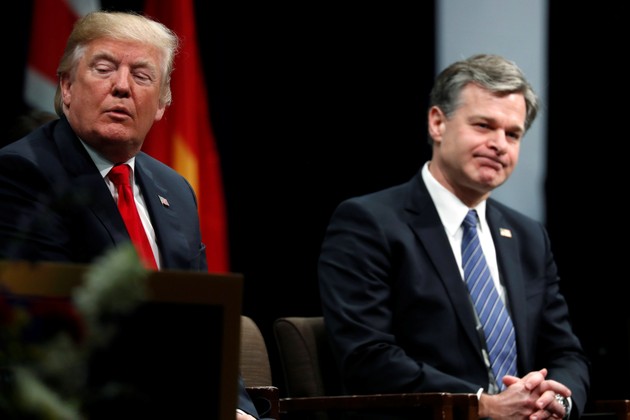 ---
What We're Reading
Good Riddance: On Thursday, the Federal Communications Commission voted to repeal net neutrality regulations. Matthew Walther thinks that's a good thing. (The Week)
Lesson Learned: Democrats have taken away one key lesson from Doug Jones's victory in Tuesday's special election in Alabama. (John Eligon, The New York Times)
Sin Luz: The Washington Post documents what life is like in Puerto Rico, which is experiencing the longest and largest power outage in modern U.S. history. (Arelis R. Hernandez, Whitney Leaming, and Zoeann Murphy, The Washington Post)
'Rough Justice': Kansas Democrat Andrew Ramsey reportedly plans to drop out of the U.S. House race after she was accused of sexually harassing a male subordinate. (Lindsay Wise and Bryan Lowry, McClatchy)
The Pease Cactus: A few members of the Ways and Means Committee have a secret, 25-year-old tradition: passing down the guardianship of a little green cactus. (Alex Gangitano, Roll Call)
---
Visualized
Rocket Men: Meet the team of men working for Kim Jong Un to build North Korea's nuclear missile. (The New York Times)
---
Question of the Week
This week, we asked: If this political moment was a Golden Globe-nominated film, what would be its genre—and what would it be called? Here's what you said:
Valerie Finney writes that she'd call the movie From Russia With Love: "It would be a criminal-mystery thriller because the election was influenced by Russian tactics and there is a mystery surrounding who was involved that reads like a Cold War spy novel with plenty of intrigue."
But for David Leeds, a dark comedy is the way to go "because tragic absurdism is the best way to understand how partisanship and ideological echo chambers have encouraged Americans not to think seriously about the effects of policy changes." His film? Policy Matters.
And finally, Andrea's documentation of this political moment would be summarized in two words: Tweet Tweet, "because we live in the post sound-bite era when substance matters even less."
Thanks to everyone who submitted responses, and stay tuned for next week's Question of the Week.