The Atlantic Politics & Policy Daily: Omarexit
Omarosa Manigault-Newman, a former star on The Apprentice, resigned from her position as a White House aide amid reported "drama."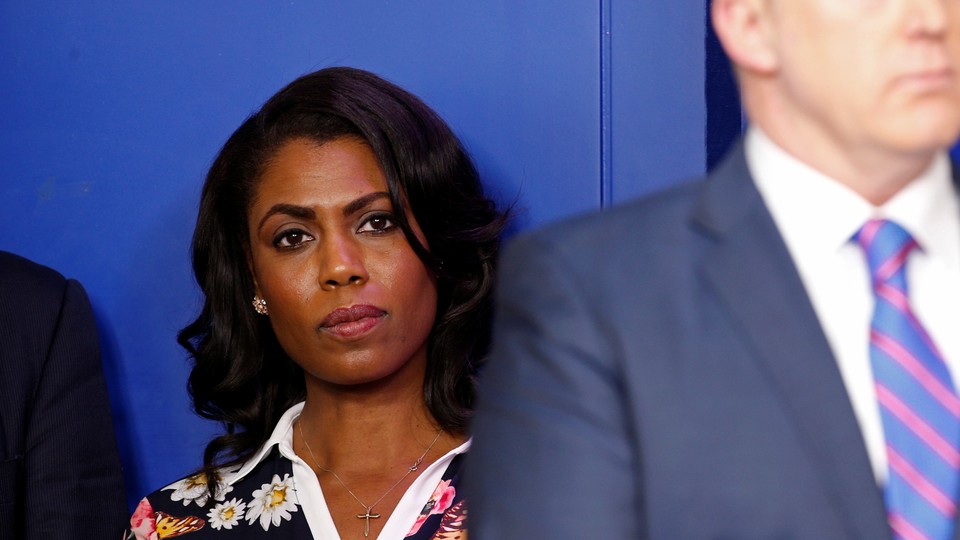 Today in 5 Lines
Deputy Attorney General Rod Rosenstein defended Special Counsel Robert Mueller in his testimony before the House Judiciary Committee. Omarosa Manigault-Newman, a former star on The Apprentice, resigned from her position as a White House aide amid reported "drama." Republican lawmakers struck a deal on the tax bill, keeping them on pace for final votes next week. Minority Leader Charles Schumer suggested that the Senate should delay the vote until Doug Jones arrives in Washington. And Minnesota Governor Mark Dayton appointed Lieutenant Governor Tina Smith to fill Al Franken's seat in the Senate.
---
Today on The Atlantic
Fighting to Be Heard: During the Alabama Senate race, the assumption was that African American voters weren't mobilizing. Election night flipped that idea on its head. (Vann R. Newkirk II)

Spot the Pattern: There's a common thread between the recent Democratic victories in Virginia, New Jersey, and Alabama, writes Ronald Brownstein: disenchantment and disgust for Donald Trump.

Religious Bias: Under the Trump administration, a narrative is taking hold that will complicate U.S. interests in the Middle East: "The U.S. doesn't care about Muslim lives or sorrows, only about Christians." (Kori Schake)
Follow stories throughout the day with our Politics & Policy portal.
---
Snapshot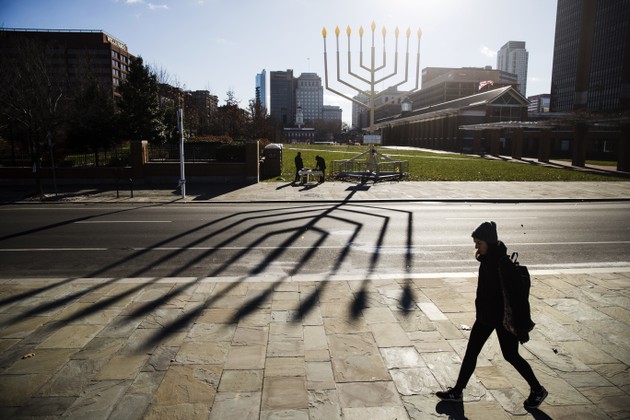 ---
What We're Reading
'Mueller Will Bring Charges': Longtime Trump ally Roger Stone is reportedly working on a book that would chronicle Trump's removal from office, but he's hoping that he'll never have to publish it. (Gabriel Sherman, Vanity Fair)
The Reckoning: In a collection of essays and artwork, women grapple with the imbalance of power in the workplace and how to move forward. (The New York Times)
Making a Deal With Rocket Man: A tempered negotiation with North Korea wouldn't bring President Trump the glory he desires, writes George Perkovich, but it's likely the only sensible way forward. (Politico)
Expect a Rough Year: Not every 2018 race is going to turn out as bad for Republicans as the special election in Alabama, writes Nate Silver, but Roy Moore isn't exactly an outlier. (FiveThirtyEight)
The Legend of Trump, Disproved: While the laws of political gravity didn't apply to Trump, "other candidates with similarly shady backgrounds" won't be as successful going forward. (Ben Shapiro, National Review)
Bias Against Trump?: Two FBI agents assigned to the Russia investigation reportedly exchanged text messages referring to Trump as an "idiot." (Josh Gerstein, Politico)
---
Visualized
Who Are They?: Photographer Kevin Liles went to the polls to ask Alabama voters which candidate they voted for in Tuesday's special election—and why. (The Atlantic)
Poll Results: In the Alabama Senate special election, 96 percent of black voters—and 30 percent of white voters—cast their ballots for Democrat Doug Jones. See how other groups voted on Tuesday. (The Washington Post)
---
Question of the Week
The 2018 Golden Globe nominations are in, including films like The Shape of Water, The Post, and Lady Bird, as well as an eclectic mix of television shows like Big Little Lies, This is Us, and Stranger Things.
This week, we want to know: If this political moment was a Golden Globe-nominated film, what would be its genre? What would it be called? And why?
Share your response here, and we'll feature a few in Friday's Politics & Policy Daily.
How are we doing? Send questions or feedback to egodfrey@theatlantic.com.