The Atlantic Politics & Policy Daily: Lemon Aid
CNN accused Trump of online bullying after he tweeted that anchor Don Lemon is the "dumbest man on television."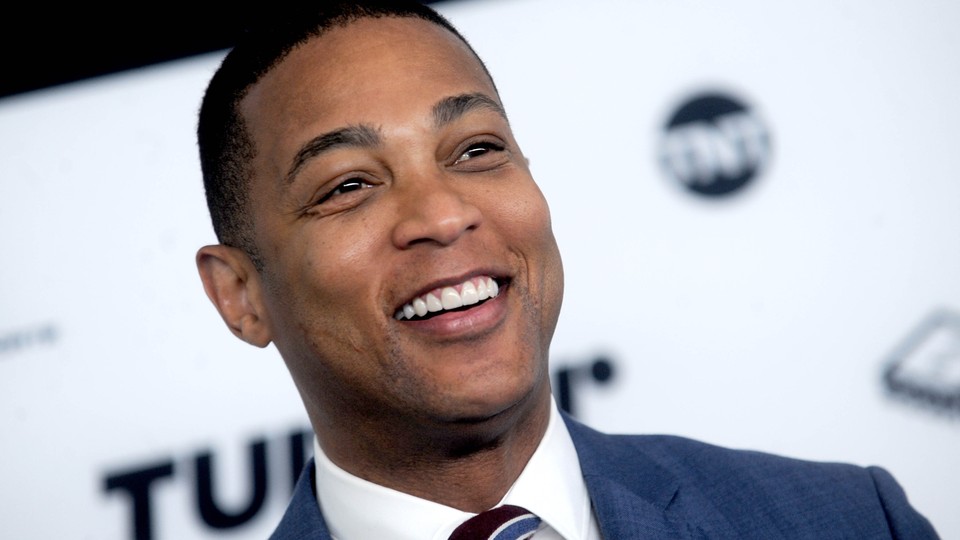 Today in 5 Lines
Officials said three people were injured after a man attempted to set off a pipe bomb in the New York City subway system. New York Senator Kirsten Gillibrand called for President Trump to resign, citing the multiple accusations of sexual harassment and assault against him. CNN accused Trump of online bullying after he tweeted that anchor Don Lemon is the "dumbest man on television." The Pentagon will comply with a court order allowing transgender people to enlist in the military on January 1, despite Trump's order barring them from serving. In a robo call, former President Barack Obama encouraged Alabamians to vote for Democratic candidate Doug Jones in the state's special election on Tuesday.
---
Today on The Atlantic
'What Putin Really Wants': In our January cover story, Julia Ioffe writes that Americans overestimate the Russian president's cunning: "What makes Putin effective, what makes him dangerous, is not strategic brilliance but a tactical flexibility and adaptability—a willingness to experiment, to disrupt, and to take big risks."

In Hiding?: As the Alabama special election approaches, Democratic candidate Doug Jones has held numerous campaign events and press conferences. Republican Roy Moore, on the other hand, has all but disappeared. (Rosie Gray)

'Who Broke the Economy?': A new book argues that the rich and powerful are taking advantage of government regulations to benefit themselves—resulting in greater inequality. (Annie Lowrey)
Follow stories throughout the day with our Politics & Policy portal.
---
Snapshot
---
What We're Reading
No Good Reason: David French explains why conservative Christians shouldn't vote for Roy Moore—even if what they're most concerned about is advancing pro-life causes. (National Review)
'You Can't Sit It Out': To win Tuesday's special election in Alabama, Democrat Doug Jones needs the state's African-American population to vote for him. But will they show up? (Mark Z. Barabak and Michael Finnegan, Los Angeles Times)
Obstruction on His Mind?: Special Counsel Robert Mueller is reportedly looking into what President Trump knew about former National Security Adviser Michael Flynn's conversations with the Russian ambassador—and when he knew it. (Carol E. Lee and Julia Ainsley, NBC News)
'The Different One': Here's how Nikki Haley, raised in the South by Sikh parents, rose to one of the most prominent roles in Donald Trump's cabinet. (Andrew Rice)
Standing in Her Way: Several of the men recently accused of sexual assault covered the presidential race between Hillary Clinton and Donald Trump. Jill Filipovic argues that their deep biases against women helped cost her the election. (The New York Times)
---
Visualized
How They Did It: In this short video, Julia Ioffe explains the two different ways Russia hacked the 2016 presidential election. (Caitlin Cadieux, Sophia Myszkowski, and Tynesha Foreman, The Atlantic)
---
Question of the Week
The 2018 Golden Globe nominations are in, including films like The Shape of Water, The Post, and Lady Bird, as well as an eclectic mix of television shows like Big Little Lies, This is Us, and Stranger Things.
This week, we want to know: If this political moment was a Golden Globe-nominated film, what would be its genre? What would it be called? And why?
Share your response here, and we'll feature a few in Friday's Politics & Policy Daily.
How are we doing? Send questions or feedback to egodfrey@theatlantic.com.