The Atlantic Politics & Policy Daily: 'Enough Is Enough'
A group of Democratic senators called on Minnesota Senator Al Franken to resign, weeks after the former comedian was first accused of sexual misconduct.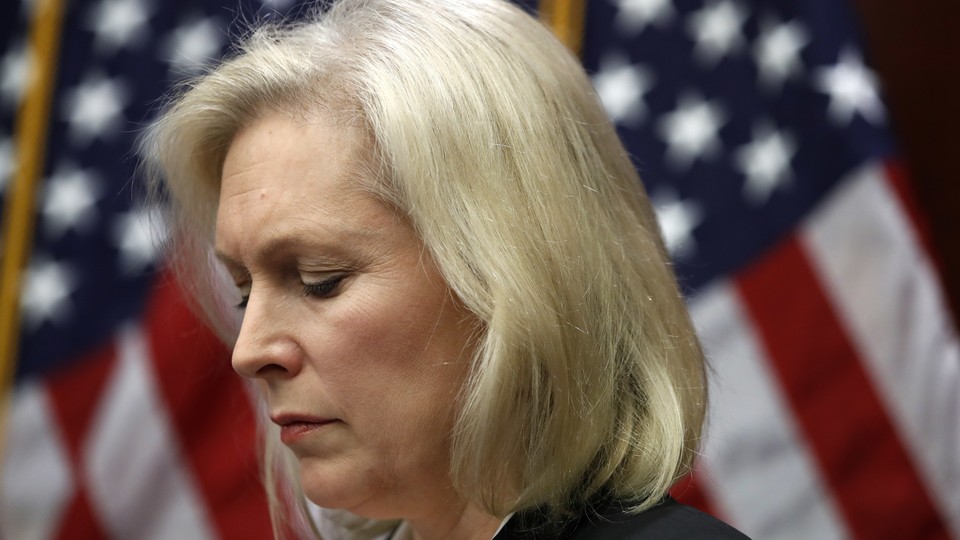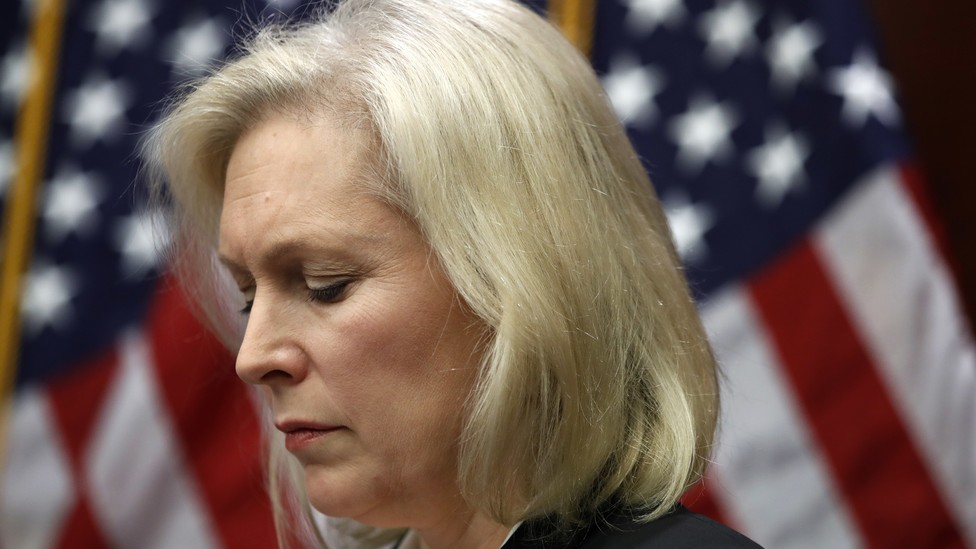 Today in 5 Lines
A group of Democratic senators called on Minnesota Senator Al Franken to resign, weeks after the former comedian was first accused of sexual misconduct. "Enough is enough," said New York lawmaker Kirsten Gillibrand in a statement. Franken is expected to make an announcement of some sort on Thursday. President Trump announced that the United States now recognizes Jerusalem as the capital of Israel and will relocate its embassy there. The New York Times reported that Trump's former National-Security Adviser Michael Flynn "told a former business associate that economic sanctions against Russia would be 'ripped up' as one of the Trump administration's first acts."
---
Today on The Atlantic
'It Shrunk Me': Tina Dupuy, a Manhattan-based writer, explains that she believes Senator Al Franken's accusers because he groped her in 2009: "He wanted to cop a feel and he demonstrated he didn't need my permission."

Deepening Despair: Peter Beinart argues that by recognizing Jerusalem as Israel's capital, Trump has provoked deadly violence.

'Embracing Depravity': The GOP's acceptance of Donald Trump, Steve Bannon, and, most recently, Alabama Senate candidate Roy Moore is making it harder for moral people to be Republicans, writes Conor Friedersdorf.
Follow stories throughout the day with our Politics & Policy portal.
---
Snapshot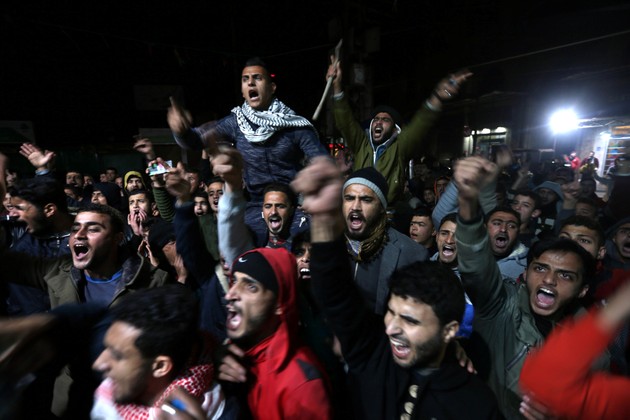 ---
What We're Reading
Issues Ahead: Tax lawyers who have read Senate Republicans' tax bill say it's riddled with problems. According to one expert, "the more you read, the more you go, 'Holy crap, what's this?'" (Brian Faler, Politico)
Silence From the RNC: The Republican National Committee is backing Alabama Senate candidate Roy Moore again after cutting ties with him over sexual-misconduct allegations in October. But RNC officials won't defend the decision publicly. (Henry J. Gomez and Alexis Levinson, BuzzFeed)
Fly Fishing With Ryan Zinke: Elliott D. Woods describes the interior secretary's influence over public-lands decisions—and unpacks "the memory of a more moderate Zinke" that many Montanans have. (Outside)
Cognitive Dissonance: President Trump's decision to declare Jerusalem the capital of Israel is the most recent evidence that his administration is at war with itself. (Josh Rogin, The Washington Post)
Loyalty and Fiefdom: Americans have come to see their elected representatives as protectors, rather than role models, argues Ben Shapiro. "Nobody expects their congressperson to avoid sin," he writes. "His or her job is to bring home the occasional bacon and keep the foreign lords from the land." (National Review)
---
Visualized
Fast Learners: While children in wealthy school districts tend to test better, new data show that kids in some poorer districts are learning at a faster rate. Check out where students learn the most. (Emily Badger and Kevin Quealy, The New York Times)
---
Question of the Week
On Monday, President Trump signed a proclamation that will dramatically reduce the size of two national monuments in Utah, which were designated as protected lands by former President Barack Obama. Some critics say the Antiquities Act doesn't authorize presidents to remove previous designations and have promised to take the issue to court.
Do you think an existing president should have the power to roll back national-monument designations made by previous presidents? Why or why not?
Share your response here, and we'll feature a few in Friday's Politics & Policy Daily.