What's Next for Federal Corruption Cases After Bob Menendez?
The New Jersey senator's mistrial is the highest-profile setback yet for federal prosecutors after a major Supreme Court ruling last year.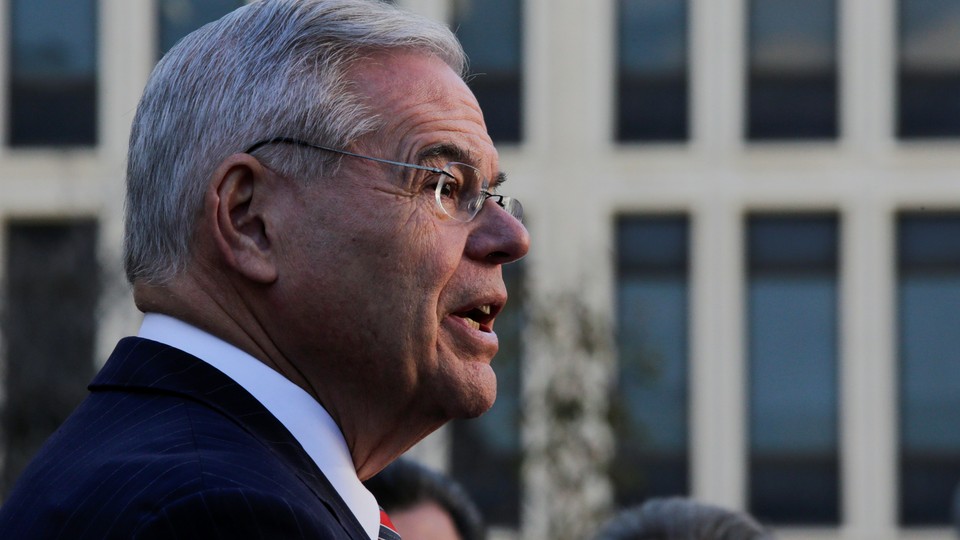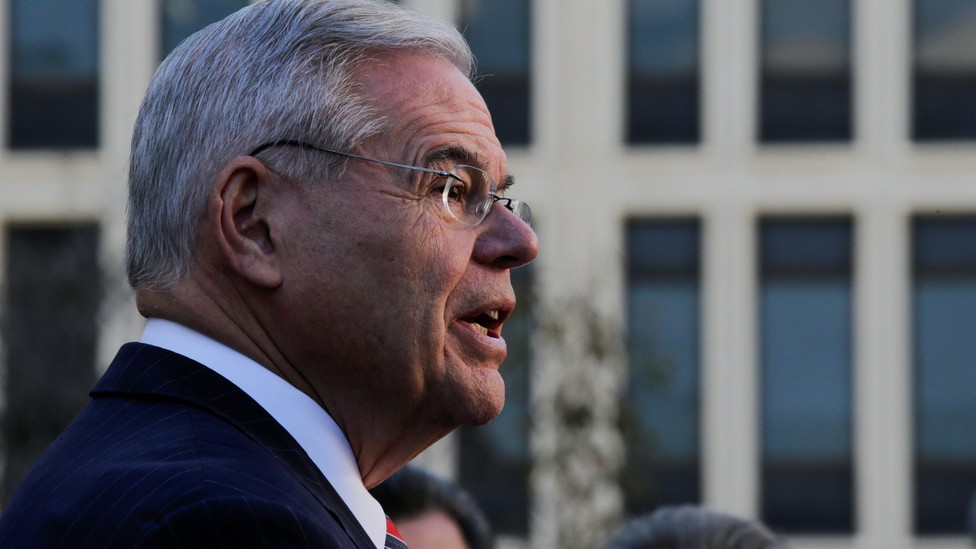 A New Jersey jury handed federal prosecutors a serious defeat on Thursday by deadlocking on whether to convict Democratic Senator Bob Menendez after a nine-week bribery trial, an outcome that could signal a rough road ahead for federal efforts to prove public corruption.
At the heart of the case was Menendez's relationship with Salomon Melgen, a wealthy Florida ophthalmologist and frequent donor to the senator. Prosecutors charged both men with bribery under what they called a "stream of benefits" theory: They contended that—taken together—a flow of gifts and donations to Menendez and a parallel string of senatorial favors to Melgen functioned as a malign quid pro quo exchange.
Menendez and Melgen offered a far different version of events to the jury. In their recounting, the two men were nothing more than close friends. The gifts flowed naturally as part of that bond, defense lawyers argued, and Menendez's interventions on Melgen's behalf came out of courtesy, not corruption. The strategy worked: Ten jurors voted in favor of acquittal and two in favor of conviction, forcing a mistrial. The result was a victory for Menendez, but its consequences could signal a broader shift for public-integrity cases.
Noah Bookbinder, the executive director of ethics-watchdog group Citizens for Responsibility and Ethics in Washington, said he wasn't surprised by the trial's outcome. He pointed to a series of recent Supreme Court rulings in campaign-finance and corruption cases, including last year's unanimous decision in McDonnell v. United States.
"The Supreme Court has really gutted the federal corruption laws and bribery law and really narrowed what counts as corruption," he told me. "Given that, it is much harder to get a conviction than it used to be for conduct that I think most of us would look at as corrupt."
In McDonnell, the justices overturned bribery convictions for former Virginia Governor Bob McDonnell and his wife. Both of them received lavish gifts from a Virginia businessman, and federal prosecutors said McDonnell had in turn set up meetings for him and given preferential treatment. But the Court rejected the government's effort, concluding that McDonnell's actions didn't qualify as an "official act" under federal bribery law. The Justice Department declined to pursue a retrial. Menendez challenged his indictment on similar grounds as McDonnell, arguing he never used the formal powers of his position to benefit Melgen.
The McDonnell ruling seems to be vexing federal prosecutors who have to clear an increasingly high bar to prove wrongdoing, a trend that the Menendez mistrial could exacerbate. It may already be making them more hesitant to bring big cases against big politicians. "The result of that is that we're seeing fewer corruption convictions, convictions being overturned, and conduct that is really not the kind of conduct that we want from our elected officials going unpunished," said Bookbinder, who previously worked in the Justice Department's Public Integrity Section.
Compared with other recent federal corruption cases, the case against Menendez faced additional challenges. Randall Eliason, a George Washington University law professor and former federal prosecutor, said it lacked a "smoking gun" proving criminal intent. "In McDonnell, you had the guy that was paying the bribes testify as the government's star witness, and they gave him immunity," he said. "But here you didn't have that, so you're just asking the jury to infer the corrupt agreement based on the timing."
The apparent friendship between Menendez and Melgen also complicated the prosecution's efforts to depict an improper exchange of goods and favors between the two men. "If they had not been friends, the case would have been a lot stronger, but I think the fact that they were these longtime friends allowed the defense to inject some reasonable doubt about really why all of this was going on," Eliason said.
Other high-profile corruption cases faced setbacks over the past year. In New York, federal judges tossed out the convictions of former State Assembly Speaker Sheldon Silver in July and former State Senate Majority Leader Dean Skelos in September on McDonnell-related grounds. Federal prosecutors said they would seek retrials in both cases. A federal judge in Louisiana also tossed out most of the corruption-related charges against former congressman William Jefferson, citing the Supreme Court's decision.
Federal prosecutors typically retry a high-profile case like Menendez's at least once, Eliason said, unless something fundamentally affects their confidence in their underlying argument. The Justice Department remained tightlipped about its future steps shortly after the mistrial was announced. "The Department of Justice appreciates the jury's service in this lengthy trial. The department will carefully consider next steps in this important matter and report to the court at the appropriate time," a representative said in a statement.
"I think a lopsided outcome will certainly give them something to think about, and they might think about streamlining it or shifting their presentation somehow, but I'd be surprised if they decided not to retry it," Eliason added.
The mistrial also spares Democrats from temporarily losing a Senate seat. If Menendez had been convicted and resigned before New Jersey Governor Chris Christie leaves office in January, Christie would have been empowered to appoint a Republican replacement, bolstering the party's razor-thin majority in the upper chamber. Still, for Menendez, the political fallout is expected to continue even after the jury's deadlock; GOP leaders have demanded a Senate Ethics Committee investigation into the New Jersey senator's behavior.
"Senator Menendez was indicted on numerous federal felonies," Senate Majority Leader Mitch McConnell said in a statement Thursday. "He is one of only 12 U.S. senators to have been indicted in our history. His trial shed light on serious accusations of violating the public's trust as an elected official, as well as potential violations of the Senate's Code of Conduct."
Speaking to reporters outside the courthouse where the judge had declared a mistrial, Menendez was nothing but triumphant. "To those New Jerseyans who gave me the benefit of the doubt, I thank you," he said. "To those who were digging my political grave so they could jump into my seat, I know who you are, and I won't forget you."