Trump Didn't Tell the Truth About Russia
In February, the president was asked a series of questions about his campaign's contacts with Russia. His answers don't hold up.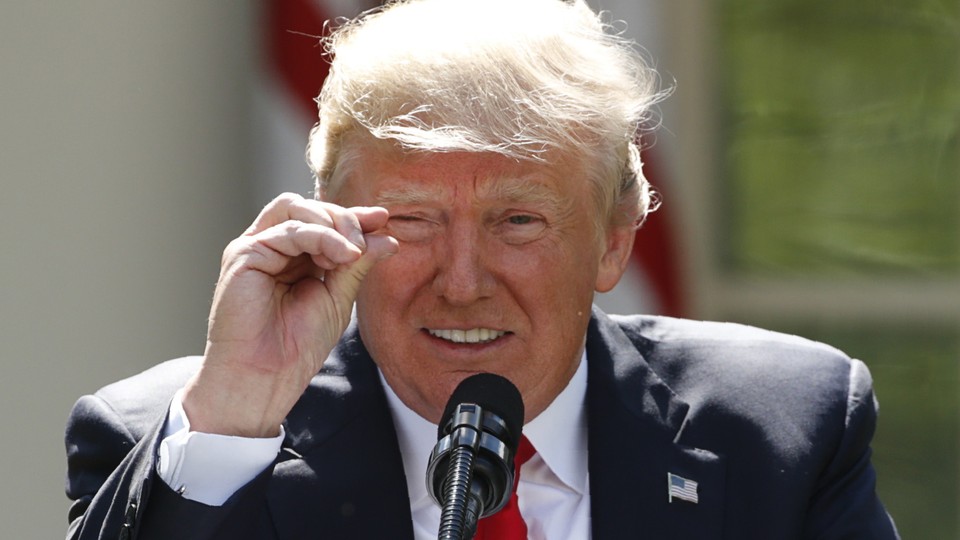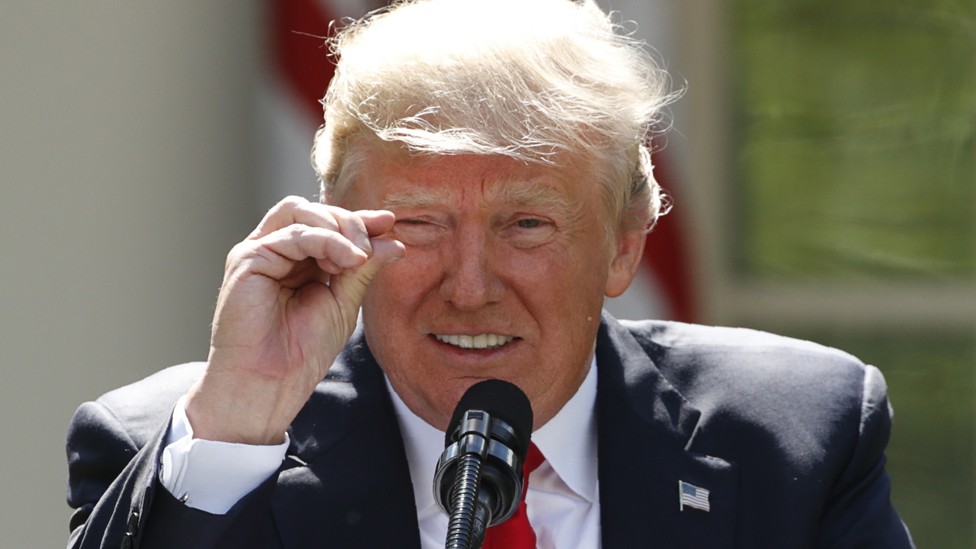 Shortly after Donald Trump was inaugurated, he gave a press conference in which he addressed subjects including the probe into Russia's role in the 2016 election. Americans should go back and reflect on the remarks that he delivered. They constitute a betrayal of leadership more serious than most realized at the time.
When Trump spoke, the probe was old news.
The FBI had launched its investigation the previous summer, declaring that the hack of Democratic National Committee emails was an intrusion that "we take very seriously."
Today, that FBI probe has been taken over by Robert Mueller and joined by several congressional inquiries, which are championed by the president's opponents. Many of them hope it uncovers collusion on the part of his campaign and triggers his impeachment.
But the probe would be equally worth conducting even if we knew that the president did nothing wrong and that he will be reelected. Every American has an interest in understanding how a hostile foreign power influenced the democratic process, if only to better safeguard our civic infrastructure in future elections.
Seen in that light, President Trump's February 2017 press conference is an indictment of his leadership. Standing before the country, he had an obligation to be truthful about facts pertinent to the FBI effort to determine what Russia did and how it did it.
Untruths wouldn't just mislead the public—they would impede federal investigators and make it harder to safeguard the 2018 elections against foreign interference.
But to what degree was Trump untruthful? The answer is clearer than ever before, thanks to the latest information released by Robert Mueller and the FBI.
"During your campaign," a reporter asked Trump last February, "did anyone from your team communicate with members of the Russian government or Russian intelligence? And if so, what was the nature of those conversations?"
He replied, "Russia is fake news. This is fake news put out by the media."
A reporter followed up, "Can you say definitively that nobody on your campaign had any contacts with the Russians during the campaign?" Trump said, "I have nothing to do with Russia. I told you, I have no deals there, I have no anything."
That produced another follow-up: "I was just hoping that we could get a yes or no answer on these questions involving Russia. Can you say if you are aware that anyone who advised your campaign had contacts with Russia during the course of the election?"
And Trump's answer:
Russia is a ruse. I have nothing to do with Russia. Haven't made a phone call to Russia in years. Don't speak to people from Russia. Not that I wouldn't.

I just have nobody to speak to. I spoke to Putin twice. He called me on the election. And he called me on the inauguration, a few days ago … I have nothing to do with Russia. To the best of my knowledge no person that I deal with does. Now, Manafort has totally denied it. He denied it. Now people knew that he was a consultant over in that part of the world for a while, but not for Russia. I think he represented Ukraine or people having to do with Ukraine, or people that—whoever.
I flagged that answer months ago in "President Trump's Untruths Are Piling Up."
Even back then, we knew that "three weeks before Election Day, Donald Trump Jr. left the campaign trail and the country to speak at a private dinner in Paris organized by an obscure pro-Russia group that promotes Kremlin foreign-policy initiatives and has since nominated Vladimir Putin for the Nobel Peace Prize."
Even then, we knew that "J.D. Gordon, a former national-security adviser to Trump, attended an event with the Russian ambassador at the GOP convention," and that "advisers Carter Page and Walid Phares were there, too."
Even then, we knew that when Trump's campaign hosted an invitation-only campaign speech on foreign policy, Russian ambassador Sergey Kislyak attended.
Even then, we knew members of the Trump campaign lobbied at the Republican convention to alter language supportive of arming Ukraine against Russia in the GOP platform.
But now we know much more.
Thanks to Robert Mueller's efforts, we know that George Papadopoulos, a foreign-policy adviser to the Trump campaign, was offered damaging information on Hillary Clinton by Russians he believed to have Kremlin connections.
And he was in repeated contact with senior Trump campaign officials about his efforts to connect the campaign with the Kremlin. In fact, Papadopoulos stipulated this to the FBI: that he attended a meeting with Trump and his foreign-policy team on March 31, 2016, where he introduced himself to the group and stated, "in sum and substance," that "he had connections that could help arrange a meeting between then-candidate Trump and President Putin." Trump did not dismiss the idea. Jeff Sessions, also in attendance, shut it down, CNN reported.
So when Trump was asked about whether anyone on his campaign had contacts with Russia during the election, he could have replied that one of his foreign-policy advisers had touted his connections to Russia at a group meeting, before explicitly suggesting that he could draw on them to set up a meeting with Vladimir Putin.
Instead, Trump told Americans that as far as he knew, no one he dealt with had anything to do with Russia. And no one on Trump's team spoke out to correct the false statement.
What's more, CNN reported on Thursday that Trump campaign adviser Carter Page had told congressional investigators "that he mentioned to Jeff Sessions he was traveling to Russia during the 2016 presidential campaign." Both the Papadopoulos plea and the Page statement seem to contradict what Sessions told Senator Al Franken, under oath, about campaign talk with Russia. And don't forget that Donald Trump Jr. and Jared Kushner attended a meeting in Trump Tower with a Russian attorney who said she had damaging information about Hillary Clinton that the Kremlin wanted them to know.
To sum up, when Trump was asked about whether anyone on his campaign had contacts with Russia during the campaign, an accurate answer would have noted, in part, that multiple members of his campaign met with Russia's ambassador; that his son took a meeting with a Russian lawyer tied to the Kremlin in hopes of obtaining damaging information on Hillary Clinton; and that one of his foreign-policy advisers explicitly offered, in his presence, to use his ties and repeated communications with Russia in order to set up a meeting with Putin.
Instead, Trump dismissed the question as fake news. Why are his supporters okay with that? If you're one of them, email conor@theatlantic.com to explain it to me.