The Damage to Children's Health Insurance Is Already Being Done
Congressional dithering has left an effective, popular program for low-income kids teetering on the brink, despite bipartisan support for its renewal.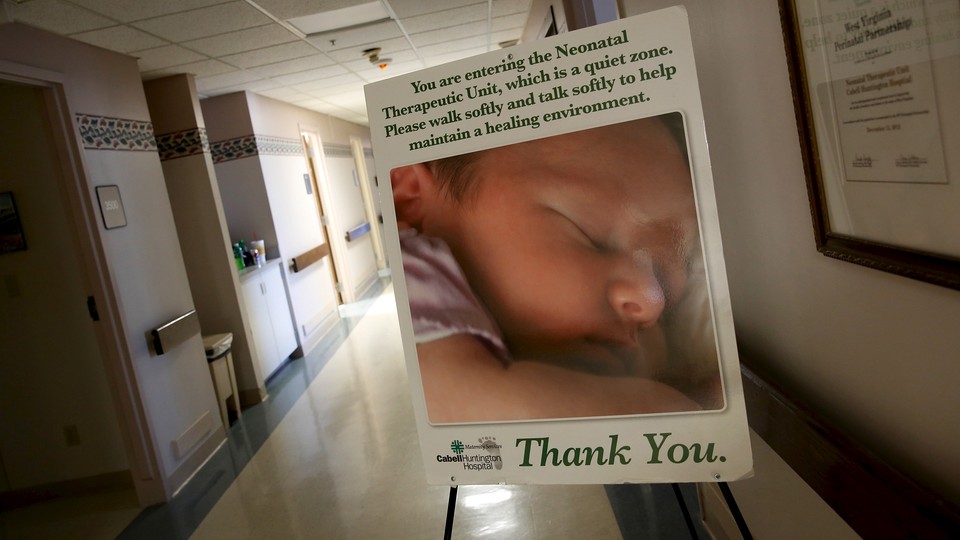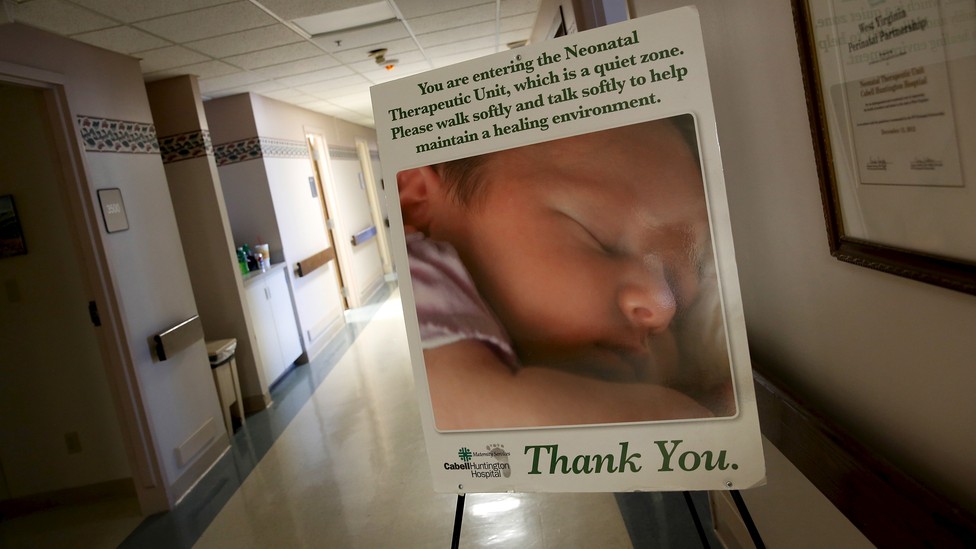 Right now, a draft of a letter informing thousands of Virginia parents that their kids might lose their health coverage just after the holidays is sitting on Linda Nablo's desk. "People are going to panic," Nablo, who is the chief deputy director of the Virginia Department of Medical Assistance Services, told me. "It's going to cause mass confusion. It's going to be an increase in the lack of trust in government, that government will do what it says it will do. People will lose their managed-care plans. They'll lose their provider. It's going to cause chaos."
Nablo and her colleagues have drafted the letter because, for more than 50 days, Congress has failed to reauthorize funding for the Children's Health Insurance Program, or CHIP, a federal-state initiative that covers about nine million lower-income kids. Within weeks, states will start running out of money, leaving them scrambling to patch the holes in their budgets or forced to suspend their programs and drop coverage—as Virginia expects it would have to do. "Every day that goes by, we're getting increasingly concerned," Nablo said. "Nobody ever anticipated we'd be in this situation. We're taking very concrete steps as if we're going to shut this program down."
Hill staffers insist and the states anticipate that Congress will pass new funding for CHIP in the coming weeks. But the situation has left doctors fuming, administrators bewildered, parents frightened, and politicians shocked. Even if no states end up running out of money and no kids end up losing coverage, the dithering has already diverted state resources, degraded state programs, and sapped state coffers, and Congress's dysfunction has pushed the stability of an effective, respected program with bipartisan support into doubt.
Created by the late Senator Ted Kennedy of Massachusetts and Senator Orrin Hatch of Utah, CHIP covers kids whose families earn too much to qualify for Medicaid but do not have employer-sponsored plans or cannot afford coverage on the Obamacare exchanges. The program works: It is credited with helping to cut the uninsured rate for kids by more than half, while also reducing hospitalization rates, improving kids' educational outcomes, and bolstering their families' economic well-being. It is also a safety-net rarity in today's polarized Washington, with strong and deep bipartisan support.
Federal funds for the program expired on September 30, but, caught up with the failed Obamacare repeal process and ongoing tax reform, Congress has thus far failed to act. Republicans in the House have passed a bill raising money for CHIP by shortening the grace period for late premium payments for Obamacare enrollees, something that would cause an estimated 700,000 people to lose coverage. "I reject the notion we have to rob Peter to pay Paul," Representative Debbie Dingell of Michigan objected on the House floor. "Or in this instance, jeopardize the future of Medicare and steal $6 billion from critical prevention programs to pay for children's healthcare." The House and Senate remain far apart on how to finance it, too.
Policymakers on both sides have promised that the money will be forthcoming, perhaps in a continuing resolution to keep financing the whole of the government due by December 8. The need is "not dire or urgent," Representative Pete Sessions, a Texas Republican, told The New York Times. "The money that is necessary to keep this program going is not in jeopardy." But Congress has struggled to pass simple, uncontroversial legislation for years now. The Kaiser Family Foundation estimates that eleven states will run out of funds by the end of December, and 32 states by the end of March—though those are only estimates, given the unprecedented nature of the funding lapse. "We have hope in Congress," Nablo said. "We just don't have confidence."
The 50 states, according to the intricacies of 50 budgets and the laws and policies governing their 50 CHIP programs, are figuring out what to do. That means figuring out how much money they have and how long they can extend coverage. It means figuring out whether they need to cap enrollment or let a program lapse. "It's not just trying to pinpoint the exact date" a state will run out of money, Jesse Cross-Call, a senior policy analyst at the Center on Budget and Policy Priorities, a Washington-based think tank, told me. "It's also executing whatever process is supposed to happen by statute or by whatever dictates the policy change at the state level. The process of putting together notices—states haven't had to that before. It's not like they can call up that Word document from two years ago and change the date on it."
It means figuring out how to enact a cap, freeze, or shutdown—something many states have never done. "We're beginning to figure out how to modify IT systems," Nablo told me. "There are at least two that will involve probably significant costs, to both cancel people with current coverage as well as to stop approving kids when they apply." She said the state was also figuring out how to modify a dozen contracts. States must also figure out how to inform parents and providers, with many states drafting and sitting on letters informing families of the program changes. "There's been this tension," said Robin Rudowitz of Kaiser. "States don't want to send notices out." But they also do not want to surprise their parents, and give them no time to try to find other coverage should their state's CHIP program end.
The policy effects are already being felt in terms of wasted money and diverted personnel hours, state administrators have said. Some states have stopped pushing sign-ups too, something that might depress enrollment in the short and medium term, with lower-income and more disconnected parents not realizing that their kids are eligible. "We haven't been doing even our regular outreach activities," Stacey Shamblin, West Virginia's acting CHIP director, told the Charleston Gazette-Mail.
If states were to start to send their letters to parents—Nablo said Virginia is just days away from that point—the policy implications would be significant, health analysts have warned. Parents might find themselves confused by the program and less trusting in its soundness. Kids might never sign up, or might drop out. "It's not something you can easily turn on and off," Rudowitz said. "You could put in a cap. But the education and notices to beneficiaries—even if there is no cap, that reeducation can take a long time, and maybe doesn't reach everybody."
A brief hiccup in state coverage would have yet more dire effects. During it, some kids might be denied care or their parents might get hit with significant medical bills. After it, parents might not recognize that they could re-enroll their kids. Arizona scaled back its CHIP program in 2014, and even after expanding it again its uninsured rate for children remains one of the highest in the country, double that of California. The effects are felt not just in terms of lost coverage, but lost care. "Some of the children went without needed health services and medications," a study by researchers at Georgetown University found. "A child with Lupus and heart and respiratory ailments was hospitalized because her family could not afford the doctor visits and medications she required. Other children did without medications for their asthma or ADHD."
A true program lapse would be worse. Nablo said she worried most about newborns and pregnant women in Virginia. "We put a lot of effort to get pregnant women enrolled early, to help get them prenatal care and to have healthy babies," she said. "It's great for the kid, great for the mother, and great for the taxpayer, so we're not paying for a kid in the NICU if we don't have to." She also said children currently undergoing treatment would be hard-hit. "We treat kids with cancer," she said. "We treat babies born with HIV. We treat babies addicted to substances. We have some really sick kids. We're paying for their treatment. To suddenly say, 'Sorry, you're on your own'? I can't imagine getting that word as a parent."
What is perhaps scariest: Even strong bipartisan support for CHIP has not protected it from the effects of polarization and the breakdown of the normal budgeting process in Congress. And it is kids who stand to bear the worst of the consequences.