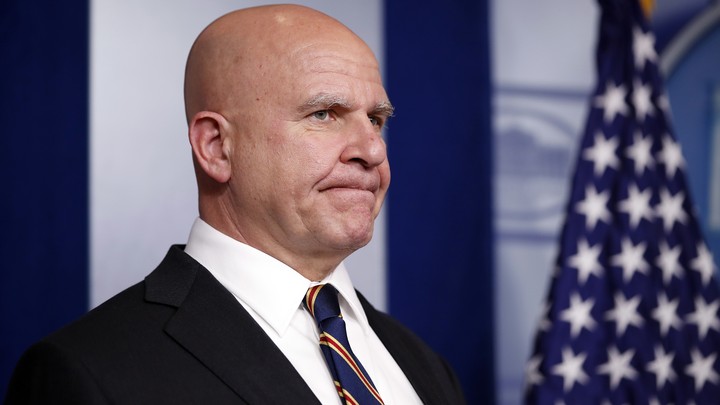 Today in 5 Lines
A second woman accused Minnesota Senator Al Franken of sexual misconduct, saying he inappropriately touched her during a photo op in 2010. President Trump re-designated North Korea as a state sponsor of terrorism, after the country was removed from the list by the George W. Bush administration. The Trump administration plans to file a lawsuit to prevent the merger of AT&T and Time Warner, according to media reports. Janet Yellen announced that she will retire from the Federal Reserve after her successor is sworn in, rather than staying on as the federal reserve governor. And the Nebraska Public Service Commission approved a route through the state for the controversial Keystone XL pipeline.
---
Today on The Atlantic
Airball: In picking a fight with LaVar Ball, President Trump is once again conflating his personal role and his duties as president. (David A. Graham)

War on College: The House Republican tax plan is another example of how the GOP is willing to disadvantage college students. (Derek Thompson)

The GOP's Unsustainable Corporate-Tax Plan: The Republican tax plan has no chance of standing the test of time, argues David Frum: While it may benefit a few, it'll damage the long-term economic health of the country.
Follow stories throughout the day with our Politics & Policy portal.
---
Snapshot
---
What We're Reading
Intellect of a Kindergartner: National Security Adviser H.R. McMaster reportedly mocked President Trump's intelligence at a private dinner, calling him an "idiot" and a "dope." (Joseph Bernstein, BuzzFeed)
Show Her the Money: The country's reaction to a photo of Treasury Secretary Steve Mnuchin's wife, Louise Linton, posing with a large sheet of dollar bills, exemplifies the "stultification and celebritization of our politics." (Kevin D. Williamson, National Review)
When Ideology Trumps Transgression: Conservative evangelical leaders have changed their tune on the issue of sexual misconduct in the last few decades. Here's why. (Astead W. Herndon, The Boston Globe)
The Minnesota Flip: With the latest allegations surfacing against Senator Al Franken, the potential for the traditionally Democratic state to go red in upcoming elections has never looked greater. (Josh Kraushaar, National Journal)
The Non-Story: The story of Doug Jones's unlikely advantage over Roy Moore in the Alabama Senate Race has been relegated to the background—and Jones seems happy to keep it that way. (Alexis Levinson, BuzzFeed)
Rand Slam: Why was Senator Rand Paul attacked by a neighbor in his own yard? Ben Schreckinger went to Kentucky to investigate. (GQ)
---
Visualized
Testing, Testing: In response to the growing nuclear threat from North Korea, the U.S. is experimenting with strengthening its defense systems. Here's what those systems look like. (David E. Sanger and William J. Broad, The New York Times)
---
Question of the Week
In this story, The Atlantic's Derek Thompson writes that through its economic policies, the Republican Party seems to be waging a war on higher education. Do you think that's the case? Why or why not?
Share your response here, and we'll feature a few in Wednesday's Politics & Policy Daily.
-Written by Elaine Godfrey (@elainejgodfrey), Lena Felton (@lenakfelton), and Taylor Hosking (@Taylor__Hosking)
We want to hear what you think about this article. Submit a letter to the editor or write to letters@theatlantic.com.
Elaine Godfrey
is a staff writer at
The Atlantic
, where she covers politics.
Lena Felton
is a former editorial fellow at
The Atlantic
.