The Atlantic Politics & Policy Daily: Talking Turkey
On Thanksgiving Eve, President Trump blasted LaVar Ball in a series of tweets, calling him an "ungrateful fool."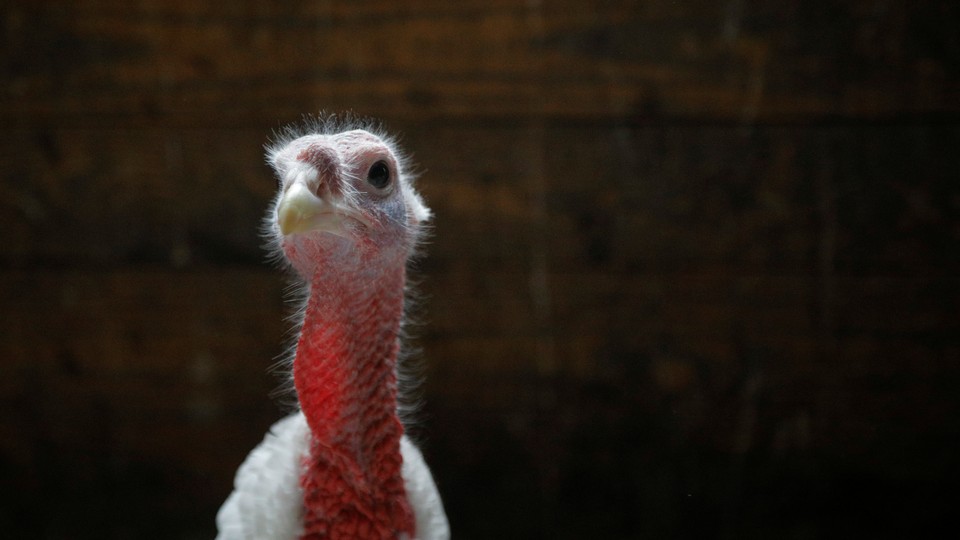 Today in 5 Lines
President Trump blasted LaVar Ball in a series of tweets, calling him an "ungrateful fool" and a "poor man's version of Don King." Eight people have been rescued, and three remain missing, after a U.S. Navy plane crashed off the coast of Japan. Walter Shaub, the former director of the Office of Government Ethics, filed a complaint against White House aide Kellyanne Conway over her comments on the Alabama Senate race. John Rogers, the communications director for Alabama Senate candidate Roy Moore, resigned from the campaign. Enrollment in the federal health-insurance marketplace reached nearly 2.3 million people since the sign-up season began.
---
Today on The Atlantic
What About Women of Color?: The #MeToo movement has highlighted the prevalence of sexual harassment and assault, but it has a glaring blind spot. (Gillian B. White)

Don't Fight the Urge: Many Americans are afraid to broach the subject of politics with family members. But here's why you should go ahead and talk politics at Thanksgiving dinner anyway. (David A. Graham)

Partisan Energy: Republican strategists have been working for years to close the party's gender gap. Donald Trump is making that mission even harder. (Michelle Cottle)
Follow stories throughout the day with our Politics & Policy portal.
---
Snapshot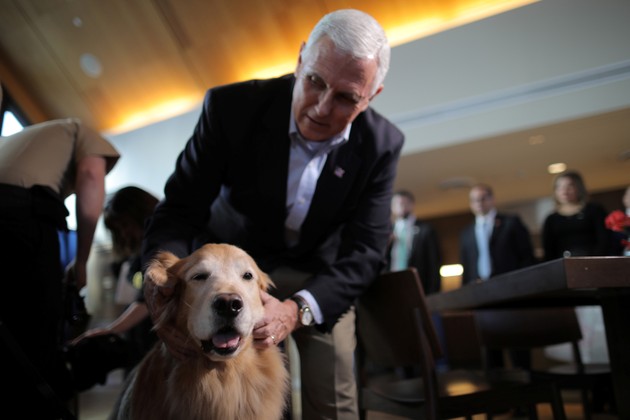 ---
What We're Reading
Trump's Secret Support: Before defending Roy Moore, President Trump reportedly told White House advisers that he saw parallels between the Alabama Senate candidate's predicament and his own experience being accused of sexual harassment. (Alex Isenstadt, Politico)
Ceding Power: Since John Kelly's arrival to the White House, the chief of staff has chipped away at Jared Kushner's influence. "Kelly has clipped his wings," said one Republican. (Gabriel Sherman, Vanity Fair)
The Wall No One Can See: While President Trump's U.S.-Mexico border wall has yet to be built, his administration is erecting very real barriers of a different kind. (Maria Sacchetti and Nick Miroff, The Washington Post)
An Era of Weaponized Politics: In order to be a society with zero tolerance for sexual harassment, Americans must make some serious distinctions. (Jonah Goldberg, National Review)
The Voices of the Resistance: Pod Save America, a podcast started by three former Obama staffers, has become the liberal equivalent of conservative talk radio. (Jason Zengerle, The New York Times)
'He Was Like an Octopus': Here is a list of the 13 women who have publicly accused Donald Trump of sexual misconduct, as well as the witnesses they provided. (Meg Kelly, The Washington Post)
---
Visualized
View the Guest Book: The White House refused to release visitor logs from five federal office buildings. Here they are, on ProPublica. (Derek Kravitz, Leora Smith, and Al Shaw)
Thanksgiving Science Quiz: What was the first cornucopia? Why were sweet potatoes popular in the 16th century? Test your knowledge here. (Bonnie Berkowitz, The Washington Post)
---
Question of the Week
In this story, The Atlantic's Derek Thompson writes that through its economic policies, the Republican Party seems to be waging a war on higher education. This week, we asked whether you think that's the case. Here's what you said:
"An educated population is more unlikely to tolerate the anti-democratic forces we see arising around us today: oligarchy, white-collar criminality, corporate corruption," writes J. Gary McDonald. "As Republicans have succumbed to the anti-democratic...influences that seem to be infesting their party, suppressing access to education would be as useful a vehicle for their agenda as voter suppression, partisan gerrymandering, and media manipulation."
Thomas White writes that he believes Republicans "see education as elitism, out of touch with the common man."
But Gayle sees it differently: "I wouldn't put the blame entirely on the Republicans as a party, but on the leadership who seem more intent in scoring a win at any cost without considering its long term implications for sustaining the value of opportunity for self-actualization regardless of economic status or background that has truly helped to make America 'great!'"
Thanks to everyone who weighed in, and keep an eye out for next week's Question of the Week.
Note: We are taking off the rest of the week and will return on Monday. Happy Thanksgiving!