The Atlantic Politics & Policy Daily: 'Mr. President, Where Is Your Leadership?'
Senator Chuck Schumer responded to criticism from President Trump over his role in creating the diversity visa program, which is how Sayfullo Saipov entered the U.S.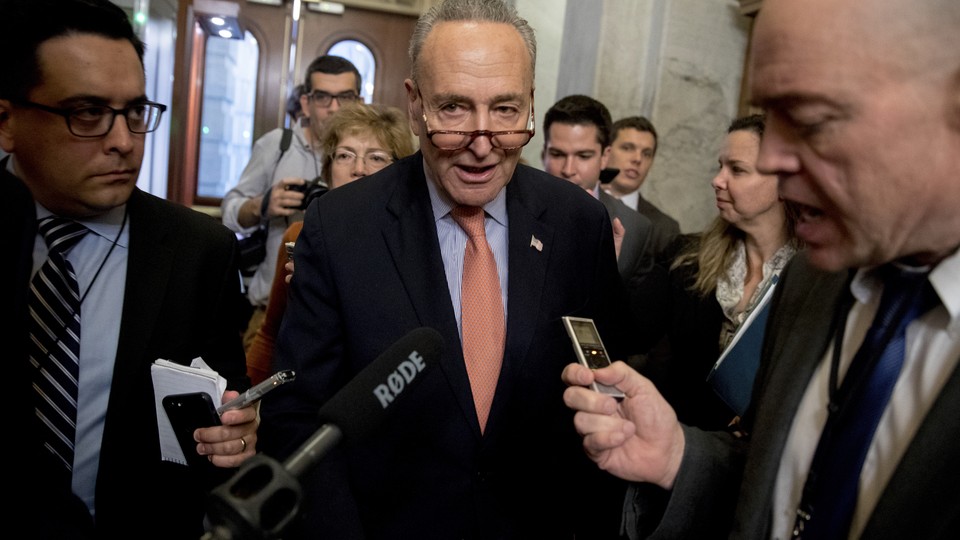 Today in 5 Lines
New York police said Sayfullo Saipov, the Uzbek immigrant who allegedly drove a pickup truck through a crowd in Manhattan on Tuesday, "did this in the name of ISIS" and planned the attacks for weeks. President Trump called Saipov an "animal" and told reporters he would consider sending him to Guantanamo Bay prison. Trump also pledged to end the diversity visa program, which is how Saipov entered the U.S., and criticized Senator Chuck Schumer for his role in creating the program. Schumer responded from the floor of the Senate, asking Trump "where is your leadership?" Meanwhile, lawmakers grilled general counsels from Facebook, Google, and Twitter about Russian meddling in the 2016 election.
---
Today on The Atlantic
Unintended Consequences: President Trump has called for an end to the diversity visa program. Here's what that program entails—and why it was created in the first place. (Priscilla Alvarez)

Getting Some Answers: Tomorrow, House Republicans will unveil a bill to overhaul the U.S. tax code. The legislation is expected to answer a few big questions. (Russell Berman)

'Donald Trump Is a Lucky Duck': The president has historically low approval ratings, but fortunately for him, the country's strengthening economy seems to be keeping his administration afloat. (Derek Thompson)
Follow stories throughout the day with our Politics & Policy portal.
---
Snapshot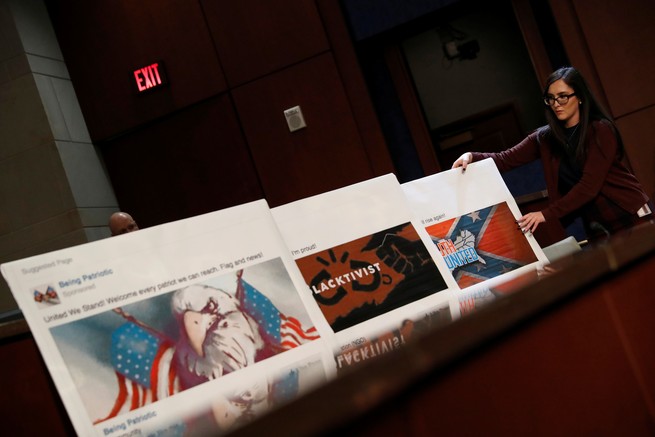 ---
What We're Reading
A White House on Edge: For several of Donald Trump's friends and advisers, "the prospect of impeachment is being considered as a realistic outcome and not just a liberal fever dream." (Gabriel Sherman, Vanity Fair)
Divided We Fall: An ad targeting Republican gubernatorial candidate Ed Gillespie is just another example of the left attacking the intentions of conservatives, rather than treating them like "misinformed friends." (Ben Shapiro, National Review)
Betsy's Bully Pulpit: Education Secretary Betsy DeVos, arguably Donald Trump's most controversial Cabinet appointee, is discovering the limits of her power to transform America's schools. (Tim Alberta, Politico)
'I Think There Is a Coal Comeback': Some coal miners are resisting being retrained in the hopes that President Trump will keep his promise to revive the coal industry. (Valerie Volcovici, Reuters)
Without Barack: The Democratic Party is struggling to define itself and attract voters in Obama's absence. According to one congressman, "We got a bit lazy and found ourselves relying on Barack Obama's charisma, and it left us in bad shape." (Robert Draper, The New York Times Magazine)
---
Visualized
Popularity Contest: Morning Consult compiled a list of the most and least popular governors in the U.S. Where does your state's leader rank? (Cameron Easley)
---
Question of the Week
It's been a heavy news week. Take a break and tell us: If you had to dress as a political figure—alive or dead—who would you be? And why?
Share your response here, and we'll feature a few in Friday's Politics & Policy Daily.
-Written by Elaine Godfrey (@elainejgodfrey)