The Atlantic Politics & Policy Daily: Jeff and Taxes
House Republicans unveiled their new tax bill, and Attorney General Jeff Sessions appeared to contradict his testimony before Congress in June.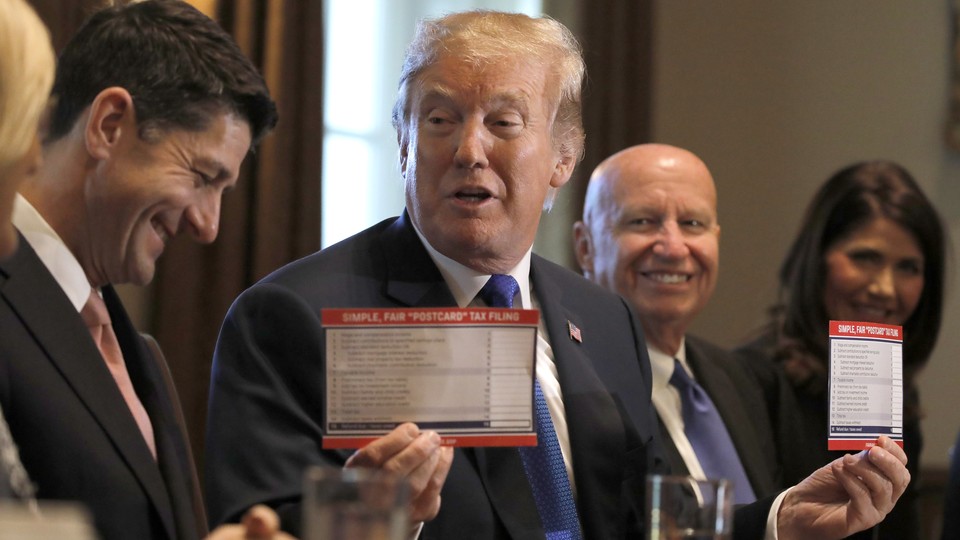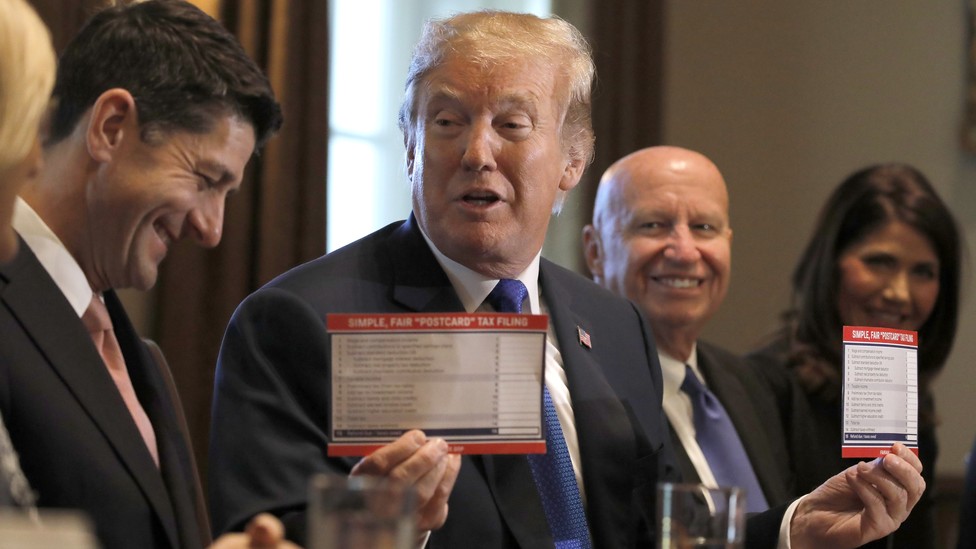 Today in 5 Lines
House Republicans unveiled their new tax bill, which is designed to cut taxes for corporations and middle-class families. During the 2016 presidential campaign, Jeff Sessions reportedly rejected a suggested meeting between candidate Donald Trump and Russian President Vladimir Putin, appearing to contradict his testimony before Congress in June. Sam Clovis, President Trump's nominee for chief scientist at the Department of Agriculture, withdrew from consideration after being linked to the special counsel's Russia investigation. Republican Representative Lamar Smith of Texas announced he won't seek reelection to the House in 2018. And Trump announced that he will nominate Jerome Powell to be the next chair of the Federal Reserve board.
---
Today on The Atlantic
'We Are Trying to Learn!': Activists are protesting "white supremacy" at one of the most liberal college campuses in the country—but other students, including many students of color, are trying to stop them. (Chris Bodenner)

146 Million Impressions: This week, Facebook, Twitter, and Google testified on Capitol Hill about their roles in the 2016 presidential election. Here are 15 things we learned. (Alexis C. Madrigal)

'Lindsey Graham's Religious War': The South Carolina senator was once a vocal critic of Donald Trump, as well as a staunch defender of the rights of Muslim Americans. Now, Peter Beinart argues, he is neither.
Follow stories throughout the day with our Politics & Policy portal.
---
Snapshot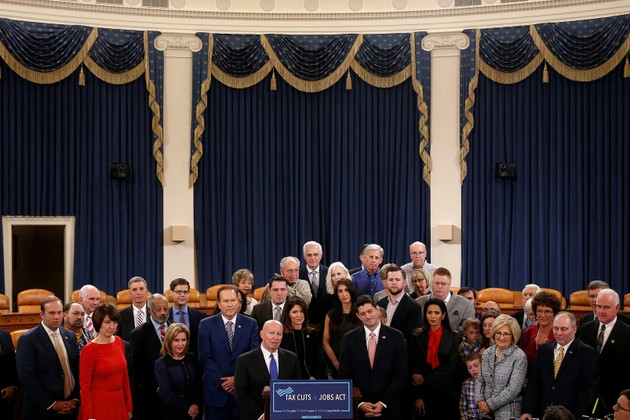 ---
What We're Reading
What's in the Bill? House Republicans released their tax legislation on Thursday. Here's how the proposed changes would affect individual Americans. (Jeanne Sahadi, CNN)
Shocking: In an excerpt from her forthcoming book, former interim chair of the Democratic National Committee Donna Brazile says Hillary Clinton took advantage of the party's financial situation to stage a secret takeover. (Politico)
Meanwhile: Democrats are in the middle of an increasingly nasty civil war over their party's messaging. (Susan B. Glasser, The New Yorker)
Tweeting Trolls: Former National-Security Adviser Mike Flynn followed five Russian "troll" accounts on Twitter, and amplified their messages in the weeks before the election. (Ben Collins and Kevin Poulsen, Daily Beast)
No Consolation: During the wars in Iraq and Afghanistan, the United States often issued condolence payments to the families of civilians who were killed. But the U.S.-led coalition fighting ISIS in Iraq has not. (Mike Giglio, BuzzFeed)
---
Visualized
Targeting Americans: On Wednesday, the House Intelligence Committee released a sample of ads purchased by Russia-linked accounts on Facebook and Instagram. See them here. (Politico)
---
Question of the Week
It's been a heavy news week. Take a break and tell us: If you had to dress as a political figure—alive or dead—who would you be? And why?
Share your response here, and we'll feature a few in Friday's Politics & Policy Daily.
-Written by Elaine Godfrey (@elainejgodfrey)