The Atlantic Politics & Policy Daily: Around Asia in 12 Days
President Trump set off on a five-nation tour of Asia—the longest presidential visit to the region since 1991.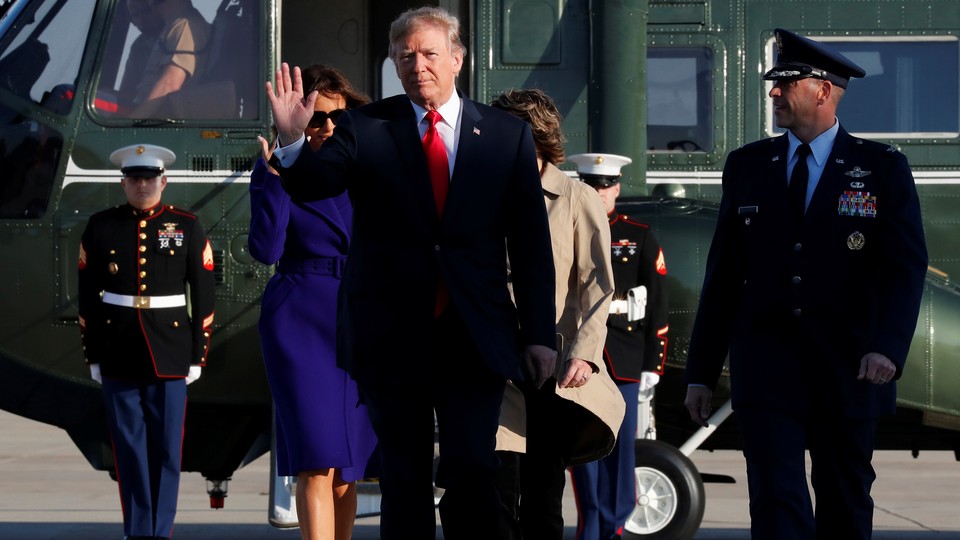 Today in 5 Lines
President Trump set off on a 12-day, five-nation tour of Asia—the longest presidential visit to the region since 1991. Before leaving for the trip, Trump repeatedly called on the Justice Department to investigate Hillary Clinton and the Democrats, despite acknowledging that he isn't supposed to interfere with investigations. A military judge ruled that Army Sergeant Bowe Bergdahl will receive a dishonorable discharge, but will not go to prison for desertion and misbehavior before the enemy. An extensive federal climate-change report was unveiled that attributes global warming to human activity. The U.S. economy added 261,000 jobs in October and the unemployment rate fell to 4.1 percent.
---
Today on The Atlantic
Follow stories throughout the day with our Politics & Policy portal.
---
Snapshot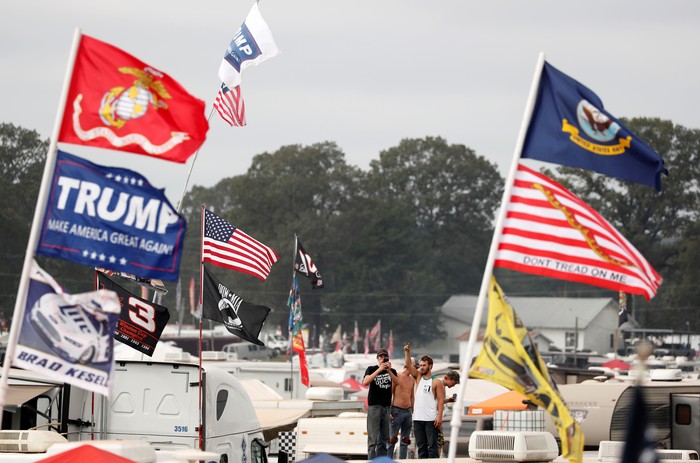 ---
What We're Reading
Mother Mary: Over the years, Donald Trump has remained noticeably quiet about his mother. In this piece, Michael Kruse paints a full portrait of Mary Trump—and in doing so, seeks to identify how she shaped her son. (Politico)
The Inside Story: An Associated Press investigation reveals how Russian hackers used phishing emails to carry out an "all-out blitz across the Democratic Party" in the run-up to the 2016 presidential election. (Raphael Satter, Jeff Donn, and Chad Day)
A Bureaucratic Shortcoming: Law-enforcement institutions are failing, and the latest terrorist attack in New York is an example of the consequences. (Kevin D. Williamson, National Review)
Winners and Losers: Find out who benefits from the new Republican tax plan (multinational corporations are on the list), and who doesn't (hint: electric car owners). (Alan Rappeport, The New York Times)
Pyongyang on His Mind: Denuclearizing North Korea will be the key focus of President Trump's trip to Asia; how his conversations with other leaders shape U.S. policy will be a test of the trip's success. (Michael C. Bender, The Wall Street Journal)
---
Visualized
A Mixed Money Bag: While many families would receive a tax cut from the Republicans' new tax plan, some would probably end up paying more. See how the bill would affect you. (Alicia Parlapiano, The New York Times)
---
Question of the Week
This week, in the spirit of Halloween, we asked you to tell us which political figure—alive or dead—you would dress up as.
Many of you said you'd bring Abraham Lincoln back to life via costume. Howard from California writes that he would dress up as Lincoln "to remind people at Halloween parties and people giving out candy at their doors that this is what the GOP used to stand for."
Some opted for current politicians, like Maine Senator Susan Collins. Babbie from Arizona writes, "For me, she is one of the most transparent and gutsy (in a quiet way) politicians."
Others took a pragmatic route: "Unfortunately, I look most like William Howard Taft," writes Stephen from Vermont.
Thanks to everyone who submitted responses, and stay tuned for next week's Question of the Week.
- Written by Lena Felton (@lenakfelton) and Taylor Hosking (@Taylor__Hosking).