The Atlantic Politics & Policy Daily: 'It's a Very Painful Day in Our City'
New York Mayor Bill de Blasio said eight people have died and more than a dozen have been in injured in what he called "an act of terror" in Manhattan.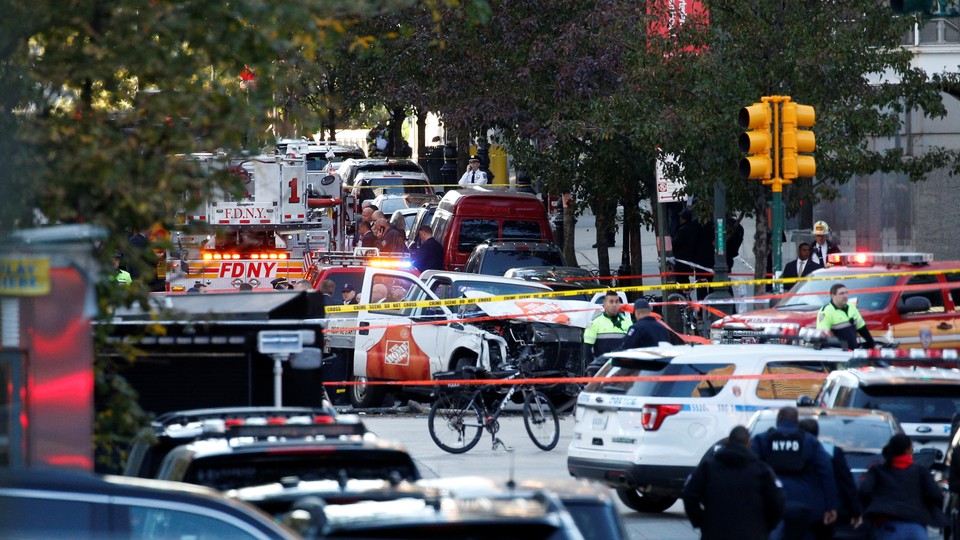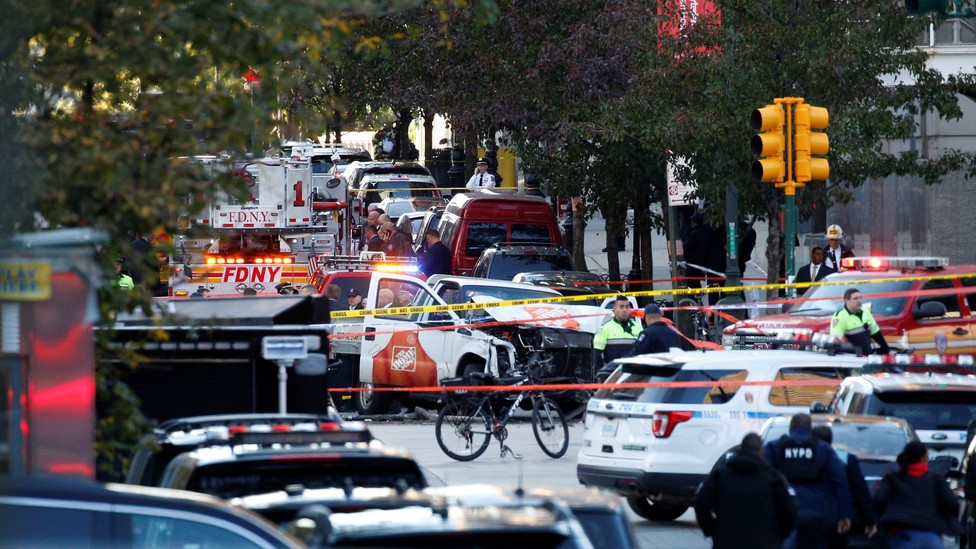 Today in 5 Lines
New York Mayor Bill de Blasio said eight people have died and multiple have been injured after a truck plowed through a bike path in Manhattan in what he called "an act of terror." President Trump dismissed George Papadopoulos, a former Trump campaign adviser who pleaded guilty to lying to FBI agents, as a "low level volunteer… who has already proven to be a liar." Executives from Facebook, Twitter, and Google testified before a Senate Judiciary subcommittee, as part of its investigation into Russian meddling in the 2016 election. A spokesman for Speaker Paul Ryan said Republican leadership intends to pass tax reform before the end of the year. Texas Representative Jeb Hensarling said he won't seek reelection in 2018.
---
Today on The Atlantic
Follow stories throughout the day with our Politics & Policy portal.
---
Snapshot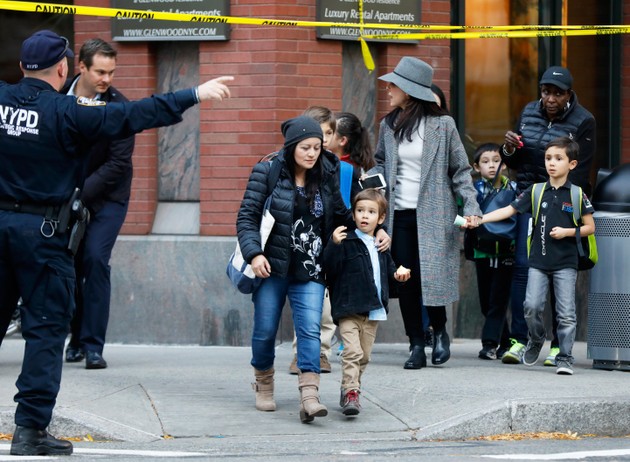 ---
What We're Reading
Look at the Whole Story: Ezra Klein writes that everything we know about the Trump campaign's connections to the Kremlin makes it "almost impossible to believe that there wasn't collusion." (Vox)
Much Ado About Not A Lot: Special Counsel Robert Mueller's case against two former Trump campaign officials is "shaky and overcharged," and will only help the president keep playing the victim. (Andrew C. McCarthy, National Review)
'Strange' and 'Wrong': In an interview with Fox News, White House Chief of Staff John Kelly called Confederate General Robert E. Lee "an honorable man," and said a lack of compromise led to the Civil War. Historians say he's way off base. (Philip Bump, The Washington Post)
The Tweet Heard Round the World: The dysfunction of the modern Democratic Party can be summed up in one foolish tweet. (Jesse Singal, New York)
'I Want to Quit': Some Fox News employees were reportedly embarrassed by the network's coverage of the special counsel's investigation. "Frankly, there are shows on our network that are backing the President at all costs," said one Fox employee. (Oliver Darcy, CNN)
---
Staff Pick
It's hard to explain all the intricacies of governance in Puerto Rico and how it's affected the recovery after Maria, but this dive into the island's bankruptcy board from Davis-Cohen is a great place to start. This piece takes on all the thorny issues of sovereignty, democracy, and austerity that are now front and center in Puerto Rico after the Whitefish scandal.

—Staff writer Vann R. Newkirk II
---
Visualized
Big and Beautiful: Take a look at the eight suggested designs for President Trump's long-sought U.S.-Mexico border wall. (Aaron Steckelberg, Chris Alcantara, and Tracy Jan, The Washington Post)
---
Question of the Week
It's been a busy news week, but fortunately, Halloween is upon us. Take a break and tell us: If you had to dress as a political figure—alive or dead—who would you be? And why?
Share your response here, and we'll feature a few in Friday's Politics & Policy Daily.
-Written by Elaine Godfrey (@elainejgodfrey)