The Atlantic Politics & Policy Daily: Kelly's Defense
During an emotional address at the daily White House press briefing, Chief of Staff John Kelly defended President Trump's handling of a phone call with a Gold Star family.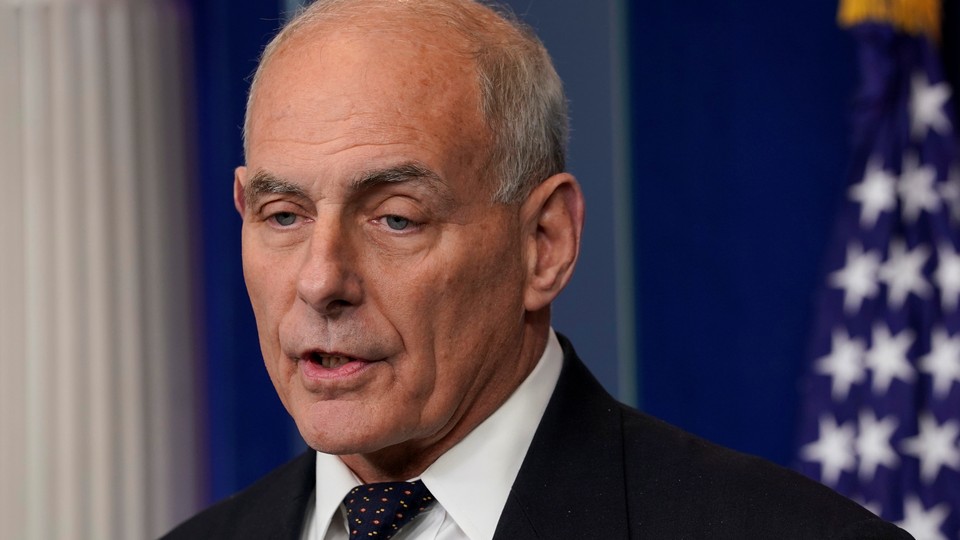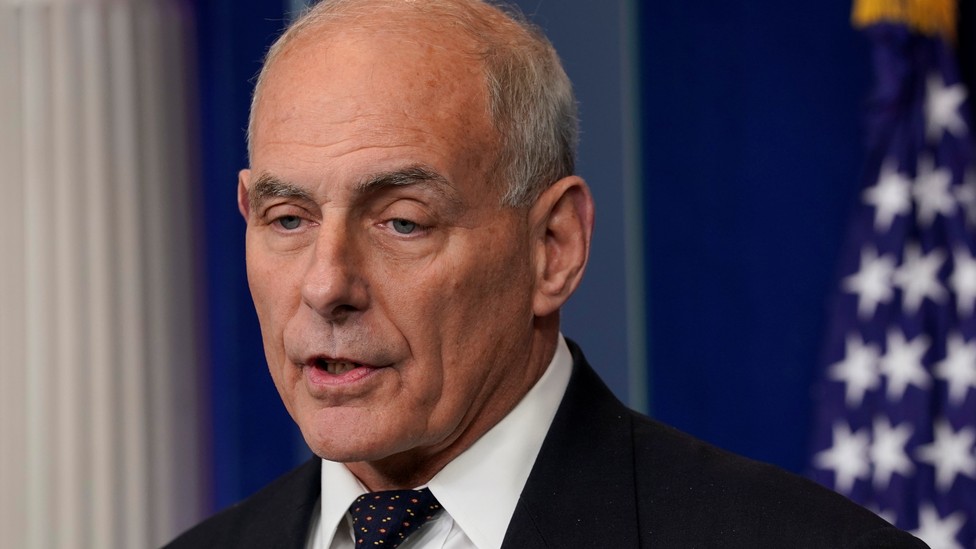 Today in 5 Lines
During an emotional address at the daily White House press briefing, Chief of Staff John Kelly defended President Trump's handling of a phone call with a Gold Star family and described his own son's death in Afghanistan. Former President George W. Bush warned against the rise of "nativism" and said bigotry in America "seems emboldened." Ohio Representative Pat Tiberi said he's resigning from Congress to lead the Ohio Business Roundtable. Senator John McCain threatened to seek a subpoena to get more information on the attack in Niger that killed four U.S. service members. Former President Obama will speak at a rally for Virginia gubernatorial candidate Ralph Northam in Richmond at 6 p.m. ET.
---
Today on The Atlantic
'How Money Became the Measure of Everything': It wasn't until the turn of the 20th century that Americans started using economic terms to quantify their well-being. (Eli Cook)

Problematic Influence: Publishers like Google and Facebook are increasingly targeting readers with personalized news—a development that comes with a lot of risks. (Adrienne LaFrance)

Is Public Corruption Legal?: Matt Ford explains how a 2016 Supreme Court ruling could have long-term effects on America's republican institutions.
Follow stories throughout the day with our Politics & Policy portal.
---
Snapshot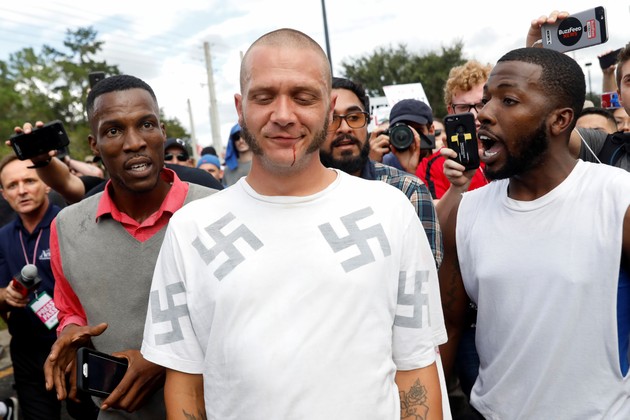 ---
What We're Reading
Victory on His Watch: Since Donald Trump's inauguration nine months ago, ISIS has lost much of its territory—and Trump has played a significant role in that transformation. (Jonathan S. Tobin, National Review)
Order in the Court: Supreme Court Justice Neil Gorsuch is reportedly irritating his colleagues on the bench—especially Justice Elena Kagan. (Mark Joseph Stern, Slate)
A Fight for Honor: Former White House strategist Steve Bannon and Senator John McCain represent two rival factions within the Republican party: the hedgehog versus the honey badger. (Bret Stephens, The New York Times)
Rigged: Ari Berman explains how voter suppression helped Donald Trump win the 2016 presidential election. (Mother Jones)
Leaked: An internal White House "wish list" obtained by Crooked Media shows the objectives and fixations of the Trump administration—from sex education to childhood obesity. (Brian Beutler)
---
Staff Pick
In a short but insightful blog post, Bruenig reasons that the nationalism most closely associated with Trump is more transactional in his mind than it is for many of his devoted followers.

—Senior editor Adam Serwer
---
Visualized
'I'm Crying for My Motherland': In the past two months, nearly 600,000 Rohingya refugees have fled from Burma to Bangladesh to escape persecution. See photos of the fastest-growing refugee crisis in the world. (Alan Taylor, The Atlantic)
---
Question of the Week
Senators Dianne Feinstein and Chuck Grassley are two of the oldest and longest-serving members of Congress, and both could be sticking around for the foreseeable future. The Atlantic's Michelle Cottle reported on Monday that younger politicians are growing frustrated with what they view as out-of-touch lawmakers clinging to power by continuing to serve well into their 70s and 80s.
Do you think there should be an age limit for politicians? Why, or why not?
Share your response here, and we'll feature a few in Friday's Politics & Policy Daily.
-Written by Elaine Godfrey (@elainejgodfrey)