The Atlantic Politics & Policy Daily: New Cubs on the Block
The Boy Scouts announced that starting next year, girls will be allowed to become Cub Scouts and earn the rank of Eagle Scout.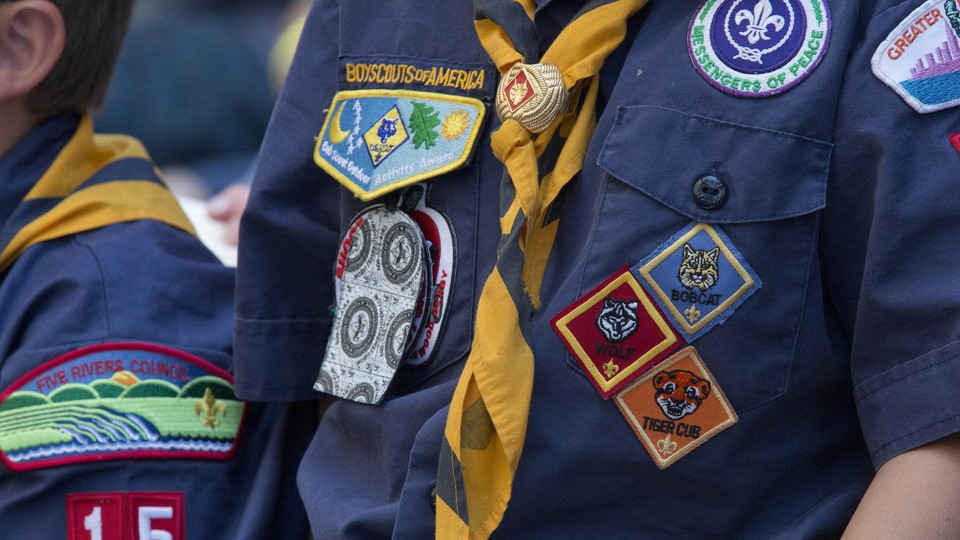 Today in 5 Lines
NBC News reported that in a July 20 meeting, President Trump said he wanted to increase the country's nuclear arsenal tenfold. Trump denied the report, calling it "pure fiction." Later, during an Oval Office meeting with Canadian Prime Minister Justin Trudeau, Trump added that it is "frankly disgusting the way the press is able to write whatever they want to write." The Boy Scouts announced that starting next year, girls will be allowed to become Cub Scouts and earn the rank of Eagle Scout. Trump will deliver a speech in Harrisburg, Pennsylvania, later tonight on his tax-reform plan.
---
Today on The Atlantic
Storm Setbacks: Vann R. Newkirk II reports from Puerto Rico, where worsening weather threatens landslides and slows recovery in the aftermath of Hurricanes Irma and Maria.

No Easy Solution: Is there a legislative solution for mass shootings? The answer is complicated. (Elaine Godfrey)

'There Is Only One Version': Republican leaders assumed Donald Trump would become more restrained in office—but they were catastrophically wrong. (McKay Coppins)
Follow stories throughout the day with our Politics & Policy portal.
---
Snapshot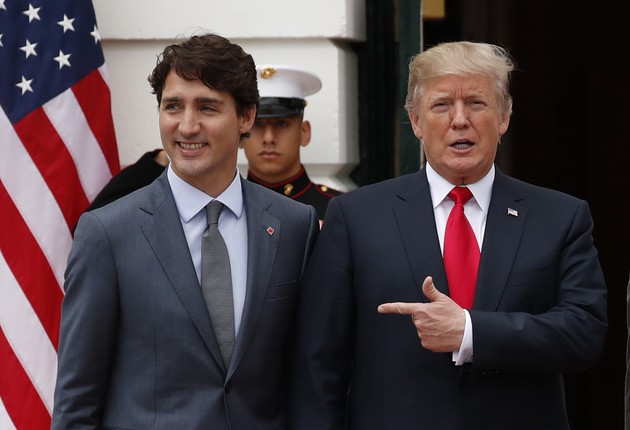 ---
What We're Reading
Profile of a Press Secretary: Sarah Huckabee Sanders is more than an "all business" podium persona, writes Michelle Boorstein; she has become the most visible evangelical in U.S. politics. (The Washington Post)
More Wrangling Than Usual: A number of prominent Republicans and Trump advisers are reportedly concerned that the president is descending into a particularly negative and unstable state. (Gabriel Sherman, Vanity Fair)
Exodus: Puerto Ricans who left the U.S. territory after Hurricane Maria now face the prospect of staying on the mainland for the indefinite future, which could result in one of the most significant migrations in the island's history. (Gisela Salomon and Claudia Torrens, Associated Press)
'Playing Chicken': Guantanamo Bay prison officers have reportedly begun waiting longer to force-feed hunger-striking prisoners, putting detainees in danger of organ damage or even death, lawyers say. (Charlie Savage, The New York Times)
Leaving It to the Lawmakers: Pushing for Obamacare-repeal, rescinding DACA, and now potentially decertifying the Iran deal: President Trump continues to heap responsibility on Republicans in Congress to sort out tough policy debates. (Louise Radnofsky and Kristina Peterson, The Wall Street Journal)
A Grim Return: As California residents return to their homes, they reflect on what was lost and discuss their plans to relocate or rebuild. (Julia Carrie Wong and Erin McCormick, The Guardian)
---
Visualized
California's Charred Ruins: Drone footage shows the extent of the devastation caused by the wildfires in Northern California. (Josh Hander, Troy Griggs, and Anjali Singhvi, The New York Times)
---
Question of the Week
On Sunday, the Trump administration released a list of immigration reforms it wants fulfilled in exchange for a DACA fix, throwing a wrench in attempts to reach an agreement on protections for young undocumented immigrants, who were brought to the U.S. as children. The White House's proposal includes cuts to legal immigration and the construction of a border wall, among other reforms. Most Americans oppose a border wall, and few say it would lead to a major reduction in illegal immigration.
What immigration reforms, if any, do you hope to see in exchange for a DACA fix—and why?
Share your response here, and we'll feature a few in Friday's Politics & Policy Daily.
-Written by Lena Felton (@lenakfelton) and Taylor Hosking (@Taylor__Hosking)