The Atlantic Politics & Policy Daily: Uncorked
President Trump continued his public feud with Senator Bob Corker on Tuesday.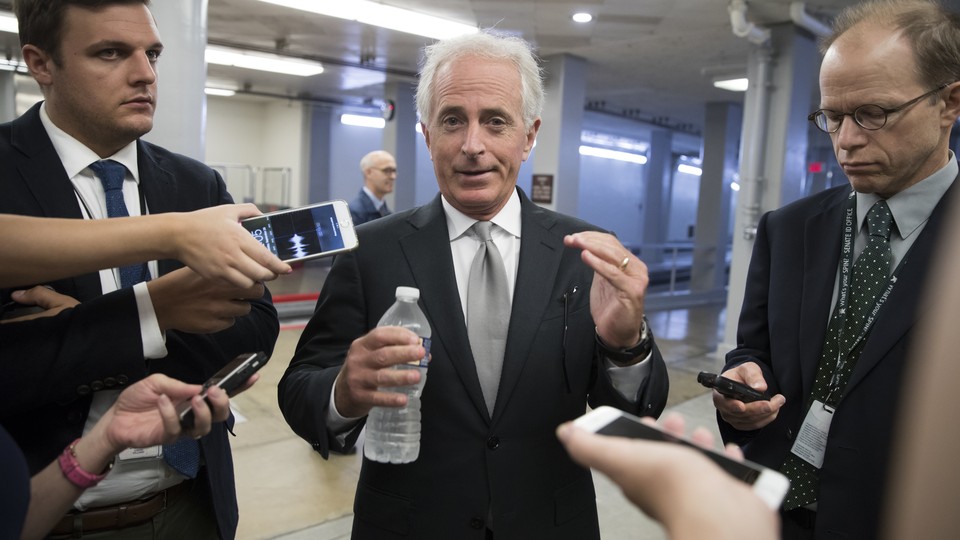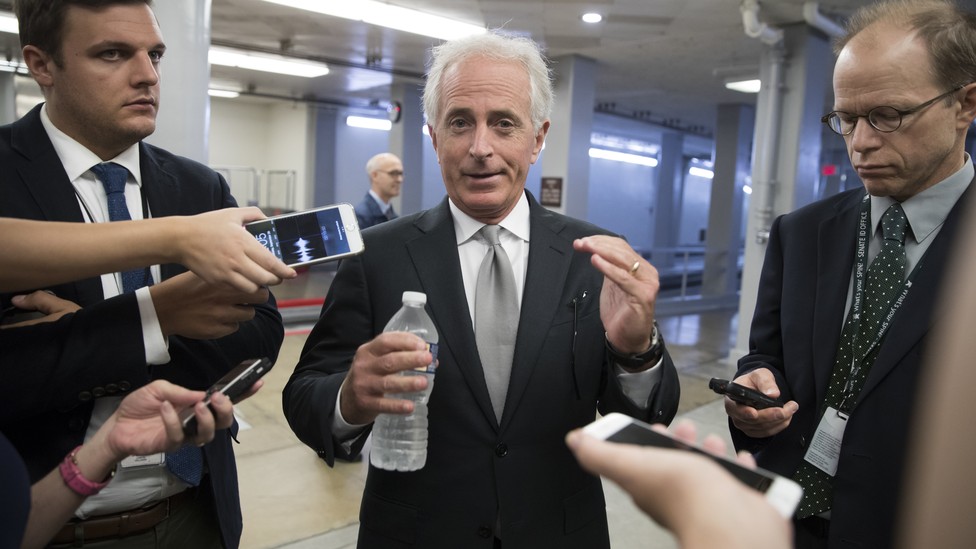 Today in 5 Lines
President Trump mocked Senator Bob Corker's height in a tweet, the most recent jab in an exchange of insults between the two. Trump told reporters he still has confidence in Secretary of State Rex Tillerson, despite offering to compare IQ scores with Tillerson in a Forbes interview. White House Press Secretary Sarah Huckabee Sanders later dismissed the comment as a joke. In a statement, Hillary Clinton said she was "shocked and appalled" by the sexual-harassment allegations against film executive Harvey Weinstein, but did not mention whether she will donate contributions she had received from Weinstein. At least 15 people have been killed as wildfires continue to sweep across Northern California.
---
Today on The Atlantic
Please Exclude Us From This Narrative: Senator Bob Corker said his criticism of President Trump was shared by "a vast majority" of his colleagues. But Republican senators want no part of the feud. (Russell Berman)

'Is the American Idea Doomed?': As critics on the left question America's role in the world, and nationalists seek to emphasize culture over principles, Yoni Appelbaum examines whether Americans' shared sense of identity is disintegrating.

This Is Us: There's a term for the current state of the American government, argues Norm Ornstein: It's "kakistocracy."
Follow stories throughout the day with our Politics & Policy portal.
---
Snapshot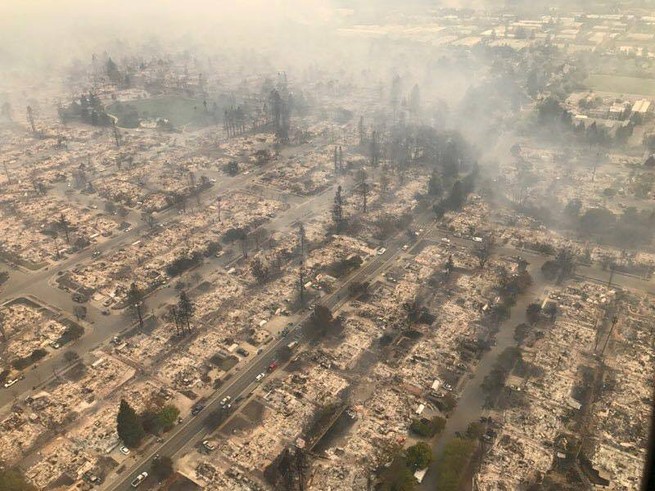 ---
What We're Reading
The Making of Stephen Miller: Years before the 32-year-old became a key policy influencer in Donald Trump's inner circle, he had established his brand as a teenage contrarian at the  left-leaning Santa Monica High School. (Matt Flegenheimer, The New York Times)
The Art of the Immigration Deal: If Democrats want to reach an agreement with President Trump to protect DACA recipients, they'll have to be willing to make a compromise that will open them up to criticism from their own base. (Jonathan S. Tobin, National Review)
'Inside Trump's Head': In an interview with Forbes, President Trump explained why he's been slow to nominate people for key government positions—and challenged Secretary of State Rex Tillerson to an IQ test. (Randall Lane)
'Operation: Hollywood': Here's how the FBI works to protect and enhance its public image through consulting work on movies and TV shows—from a Watergate biopic to Miley Cyrus's 2012 flick So Undercover. (Ariane Lange and Jason Leopold, BuzzFeed News)
Accused: Thirteen women interviewed by The New Yorker share stories of being sexually harassed or assaulted by Harvey Weinstein, the film executive and prominent Democratic donor. "If Harvey were to discover my identity," said one former employee, "I'm worried that he could ruin my life." (Ronan Farrow)
---
Visualized
What They Think of Trump: Check out this graphic to see which Republican senators have been most—and least—supportive of the president. (The Washington Post)
---
Question of the Week
On Sunday, the Trump administration released a list of immigration reforms it wants fulfilled in exchange for a DACA fix, throwing a wrench in attempts to reach an agreement on protections for young undocumented immigrants, who were brought to the U.S. as children. The White House's proposal includes cuts to legal immigration and the construction of a border wall, among other reforms. Most Americans oppose a border wall, and few say it would lead to a major reduction in illegal immigration.
What immigration reforms, if any, do you hope to see in exchange for a DACA fix—and why?
Share your response here, and we'll feature a few in Friday's Politics & Policy Daily.
-Written by Elaine Godfrey (@elainejgodfrey)