The Atlantic Politics & Policy Daily: War of the Words
President Trump contradicted a Gold Star widow's account of his condolence call.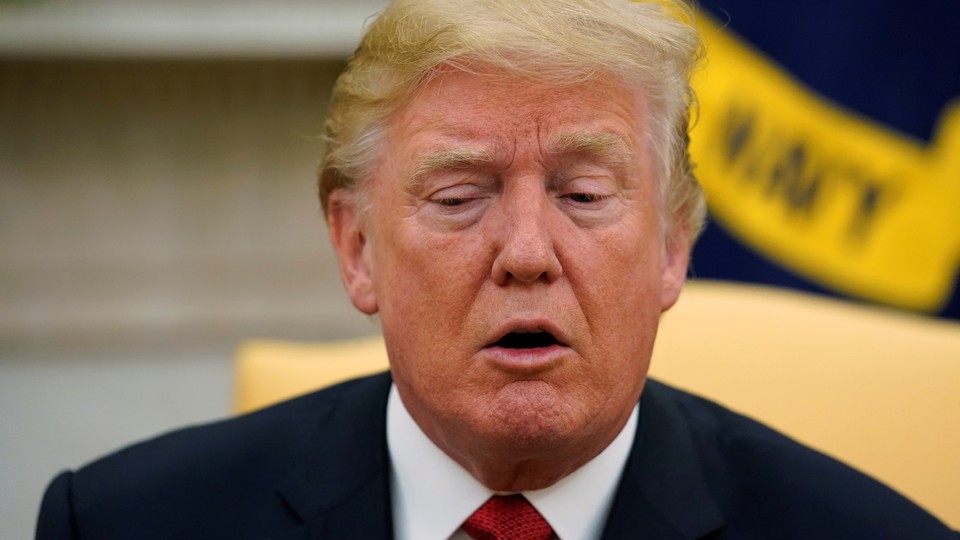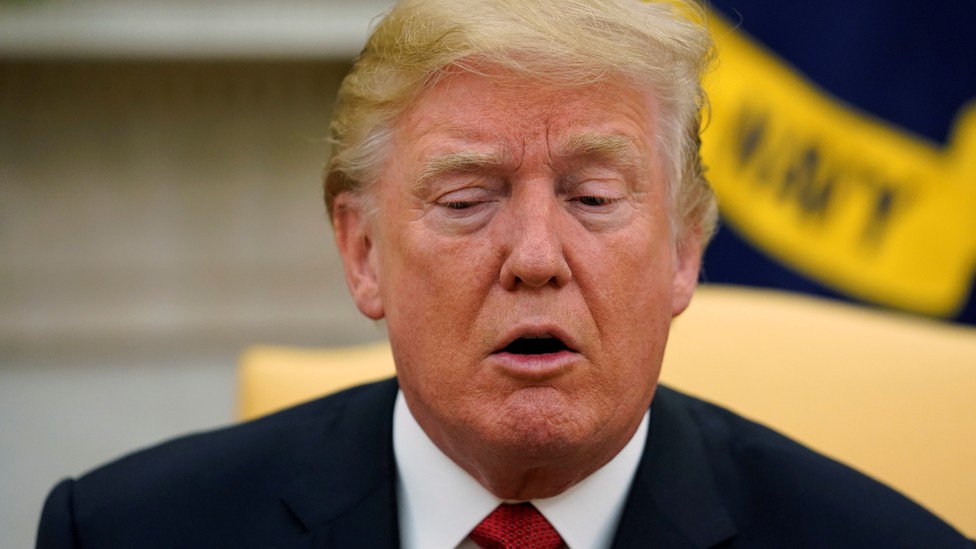 Today in 5 Lines
In her first public comments since speaking with President Trump, Myeshia Johnson, the widow of Sergeant La David Johnson, offered her account of the condolence call. Trump contradicted her remarks on Twitter, saying the conversation was "very respectful." Trump promised that there will be "no change" to the 401(k) retirement program, as Republicans mull how to finance new tax cuts. The White House said Trump will not visit the border between North and South Korea, as past presidents have done, during his visit to Asia next month. The House is expected to vote Thursday to pass the Senate's budget resolution.
---
Today on The Atlantic
Follow stories throughout the day with our Politics & Policy portal.
---
Snapshot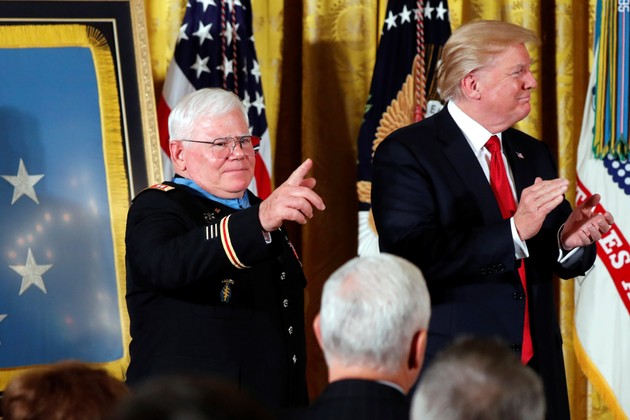 ---
What We're Reading
'It Used to Be So Rare': There's been a dramatic increase in the number of Central American fathers crossing the U.S. border with their children, which activists say could be the consequence of the Trump administration's immigration crackdown. (John Stanton, BuzzFeed)
'Two BS Artists': South Carolina Senator Lindsey Graham, who was once one of President Trump's biggest critics, has become his "chief congressional translator." (Burgess Everett and Josh Dawsey, Politico)
Respecting Gold Star Families: Although President Trump likely didn't intend to hurt the family of a fallen soldier in his condolence call, he should have responded to their complaints with humility and empathy, argues David French. (National Review)
Christie's Next Fight: New Jersey Governor Chris Christie is ending his term as the least popular governor in the state's history, providing him time to pursue his greatest priority. (Jason Zengerle, GQ)
Tell Me What You Want: Democrats are preparing to use the prospect of a government shutdown as leverage to undertake their long list of priorities. (Tara Golshan, Vox)
---
Visualized
'Faces of an Epidemic': Check out this photo gallery, documenting life in Montgomery County, Ohio, where opioid addiction has become a massive problem. (Philip Montgomery and Margaret Talbot, The New Yorker)
---
Question of the Week
In her story on Monday, The Atlantic's Molly Ball reports that some researchers attempting to understand how Americans were feeling after the 2016 presidential election didn't seem to be listening to their focus groups: "I heard all the optimism they did, but I also heard its opposite: that one side was right and that the other was the enemy; that other Americans, not just the government, were to blame for the country's problems."
So this week, we want to know: Do you think it's important to move past political partisanship? Why or why not?
Share your response here, and we'll feature a few in Friday's Politics & Policy Daily.
-Written by Elaine Godfrey (@elainejgodfrey)