The Atlantic Politics & Policy Daily: UNESGO
The State Department announced that the U.S. will withdraw from the UN cultural organization, citing "anti-Israel bias."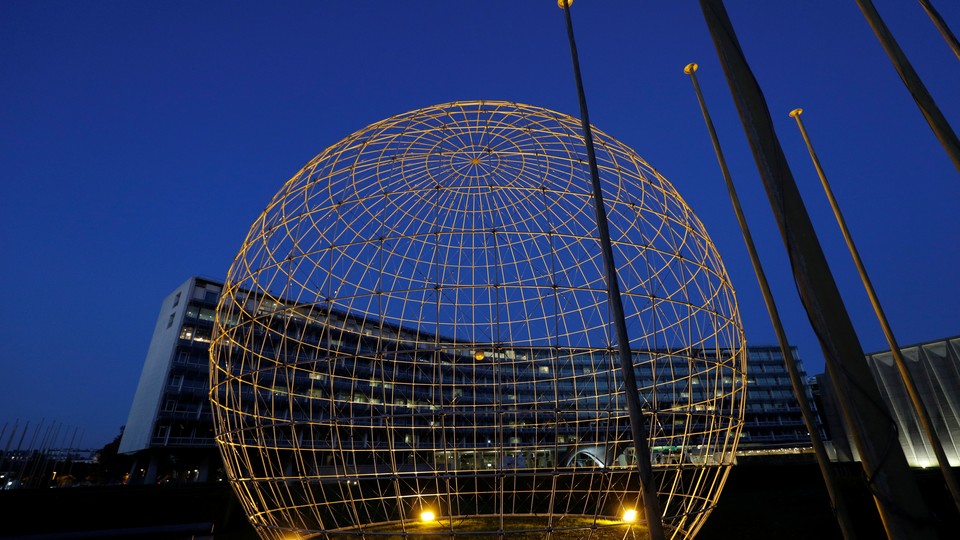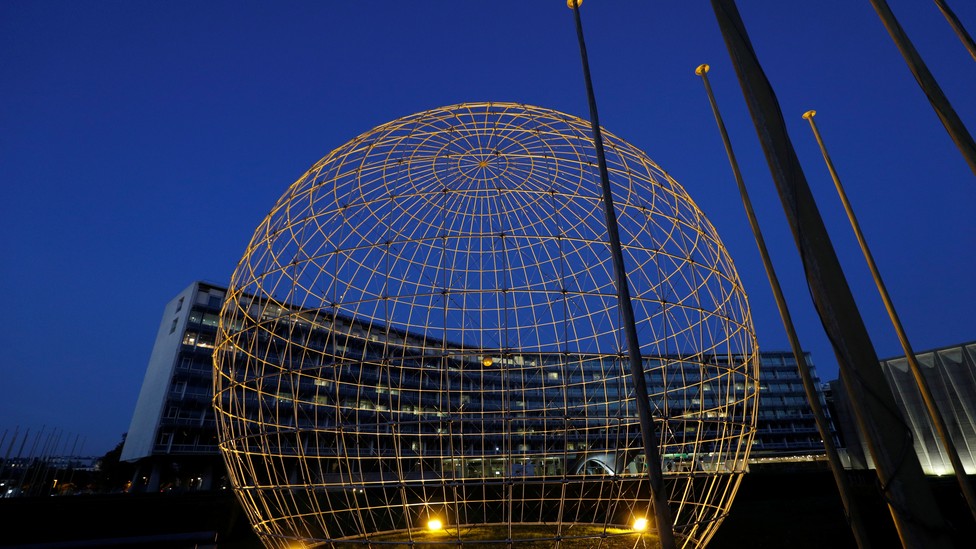 Today in 5 Lines
President Trump signed an executive order expanding the use of certain types of health plans, which could undermine Obamacare. Trump implied on Twitter that he may pull back on federal aid to Puerto Rico. The State Department announced that the U.S. will withdraw from UNESCO, the UN cultural organization, citing "anti-Israel bias." An American woman and her family were freed, after being held in captivity for five years by a Taliban-connected group in Pakistan. The death toll from the wildfires raging in Northern California rose to 26.
---
Today on The Atlantic
Why Have People Stopped Moving?: A new report shows that while highly skilled workers can relocate to cities for better-paying jobs, low-income workers simply can't afford the housing costs. (Alana Semuels)

In With the New: The Democratic Party has a major problem going into 2018: Its growing young and diverse voter base is not reflected in its leadership. (Ronald Brownstein)

Girls Allowed: After over a century of distinguishing themselves from the Girl Scouts, why do the Boy Scouts now want to include girls? (Taylor Hosking)
Follow stories throughout the day with our Politics & Policy portal.
---
Snapshot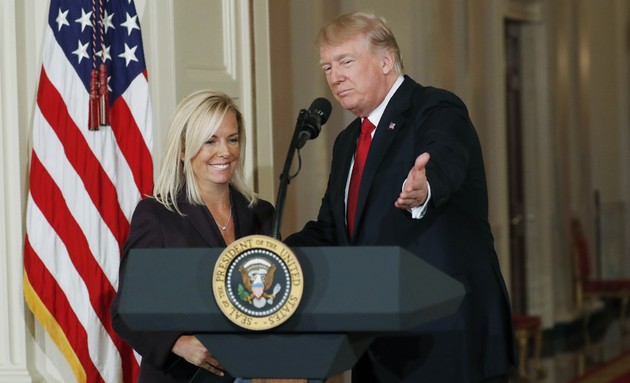 ---
What We're Reading
The Unofficial Count: The official death toll from Hurricane Maria in Puerto Rico is 45 people. But reports on the ground show that there could be hundreds more. (Eliza Barclay and Alexia Fernández Campbell, Vox)
Everything Is Fine: During a White House press briefing, Chief of Staff John Kelly refuted reports that tensions are growing between himself and the president: "Unless things change, I'm not quitting, I'm not getting fired, and I don't think they'll fire anyone tomorrow," he said. (Louis Nelson, Politico)
'The Greatness of George Will': The conservative columnist has become "part of the furniture of Washington life," and, at this point in his long career, is best known for criticizing President Trump. (Andrew Ferguson, The Weekly Standard)
Enablers: Harvey Weinstein's actions are reprehensible, argues Bret Stephens, but he, as well as figures like Bill Clinton and Donald Trump, have "benefited from a culture that often celebrated, constantly depicted, sometimes enabled, seldom confronted, and all-too frequently forgave" their behavior. (The New York Times)
Make Politics Boring Again: The hyper-partisan state of American politics has nothing to do with public policy and everything to do with social issues. That's because the best public policy debates are boring. (Noah Rothman, Commentary)
---
Staff Pick
The American criminal-justice system places extraordinary weight on the word of police officers to function. As this report shows, when those officers tell lies large or small, the effect can be corrosive for their cases—and for public faith in the rule of law.

—Associate editor Matt Ford
---
Visualized
Consequences: Check out this flowchart to see what happens if President Trump decides not to decertify the Iran deal. (Uri Friedman, The Atlantic)
What Works to Stop Mass Shootings?: This matrix shows where the public opinion and gun-policy experts agree on proposed gun legislation. (Margot Sanger-Katz and Quoctrung Bui, The New York Times)
---
Question of the Week
On Sunday, the Trump administration released a list of immigration reforms it wants fulfilled in exchange for a DACA fix, throwing a wrench in attempts to reach an agreement on protections for young undocumented immigrants, who were brought to the U.S. as children. The White House's proposal includes cuts to legal immigration and the construction of a border wall, among other reforms. Most Americans oppose a border wall, and few say it would lead to a major reduction in illegal immigration.
What immigration reforms, if any, do you hope to see in exchange for a DACA fix—and why?
Share your response here, and we'll feature a few in Friday's Politics & Policy Daily.
-Written by Elaine Godfrey (@elainejgodfrey)