The Atlantic Politics & Policy Daily: The NRA Breaks Its Silence
In a rare move, the National Rifle Association backed "additional regulations" on bump stocks.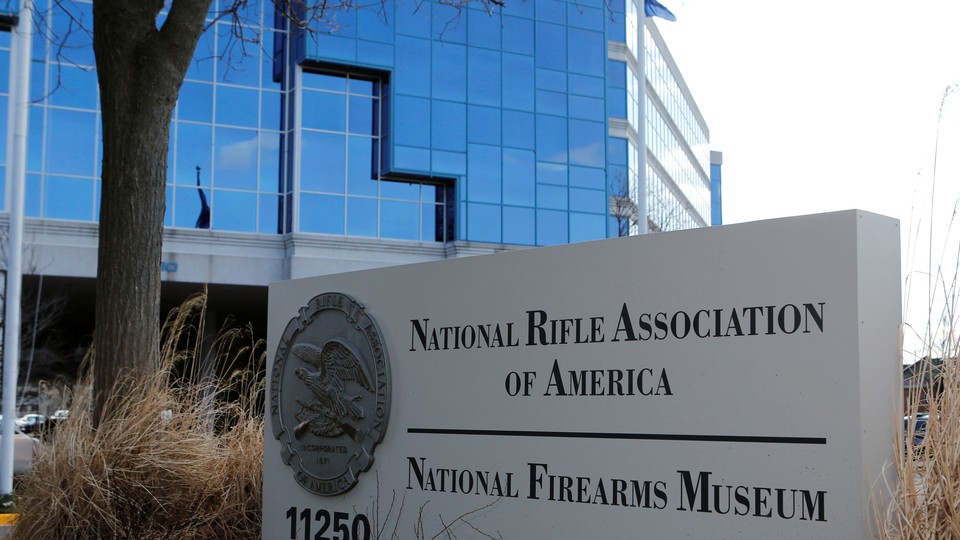 Today in 5 Lines
Top congressional Republicans said they were open to reviewing rules on bump stocks, which investigators said were used by the Las Vegas gunman. Shortly after, in a rare move, the National Rifle Association backed "additional regulations" on the devices. The Justice Department issued a memo reversing an Obama-era policy banning transgender discrimination in the workplace. The House approved its 2018 budget resolution, the first step on the way to passing tax reform. President Trump reportedly plans to "decertify" the Iran Deal next week.
---
Today on The Atlantic
Follow stories throughout the day with our Politics & Policy portal.
---
Snapshot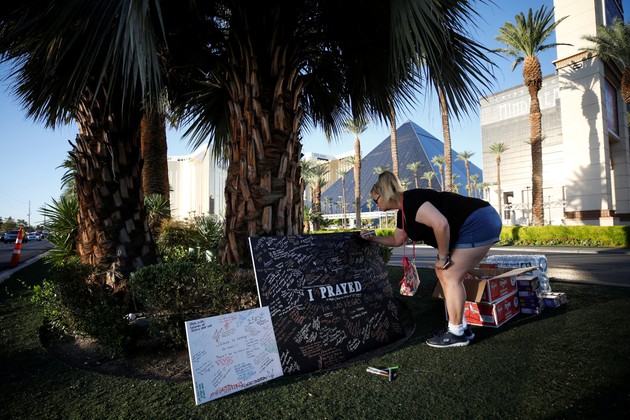 ---
What We're Reading
The Most Serious Breach in Years: Russian hackers reportedly "stole details of how the U.S. penetrates foreign computer networks and defends against cyberattacks" from a government contractor's home computer. (Gordon Lubold and Shane Harris, The Wall Street Journal)
Only One Option: Bret Stephens argues that liberals and gun-control advocates need to stop advocating for "common sense" gun laws, and start pushing for the only real solution to gun violence: repealing the Second Amendment. (The New York Times)
Choosing a Target: Stephen Paddock, the gunman who opened fired on concertgoers in Las Vegas on Sunday, appears to have considered attacks at other concert venues, like Lollapalooza. (Ken Ritter, Michael Balsamo, and Sadie Gurman, Associated Press)
Roy Comes to Town: Alabama Senate candidate Roy Moore's unconventional visit to Washington on Wednesday was more than awkward: It highlighted the hard-right revolution that could be facing establishment incumbents next year. (Sean Sullivan, The Washington Post)
Who Visited Trump at Mar-a-Lago?: There's no way to know, because the Secret Service has "no system for keeping track." (Josh Gerstein, Politico)
'Sexualized and Diminished': The New York Times reports that Harvey Weinstein, a Hollywood producer and Democratic donor, has been accused of sexual harassment and unwanted physical contact by several employees, and has reached at least eight settlements with women. (Jodi Kantor and Megan Twohey)
---
Staff Pick
by The Washington Post's Tracy Jan
President Trump has promised to limit legal immigration—an undertaking that would affect employers and workers alike. Jan's story provides a glimpse into the "complex relationship" the two parties share in this detailed account of an employer in the U.S. struggling to find Americans to do work and relying on temporary foreign workers.

—Assistant editor Priscilla Alvarez
---
Visualized
What Is a Bump Stock?: Authorities say the Las Vegas shooter had 12 rifles in his hotel room that were equipped with an attachment to increase the rate of fire. Here's how it works. (The New York Times)
---
Question of the Week
After the deadly protests in Charlottesville, Virginia, in August, we asked you to share what you read to keep things in perspective and make sense of uncertain times. We return to that question this week in light of the mass shooting in Las Vegas: What books or readings do you turn to for comfort and reflection?
Share your response here, and we'll feature a few in Friday's Politics & Policy Daily.
-Elaine Godfrey (@elainejgodfrey)