The Atlantic Politics & Policy Daily: The Fault in Our Czars
Representative Tom Marino withdrew his name from consideration to be the White House drug czar.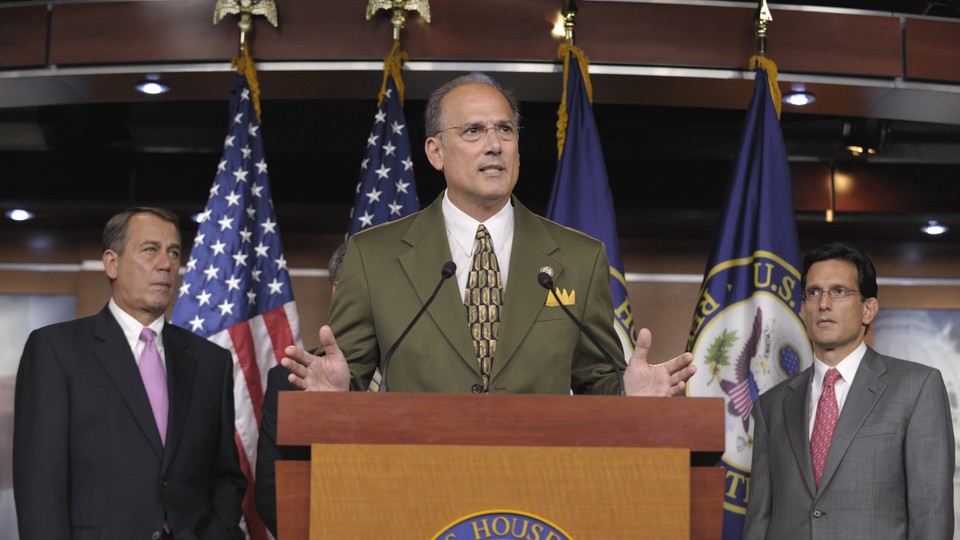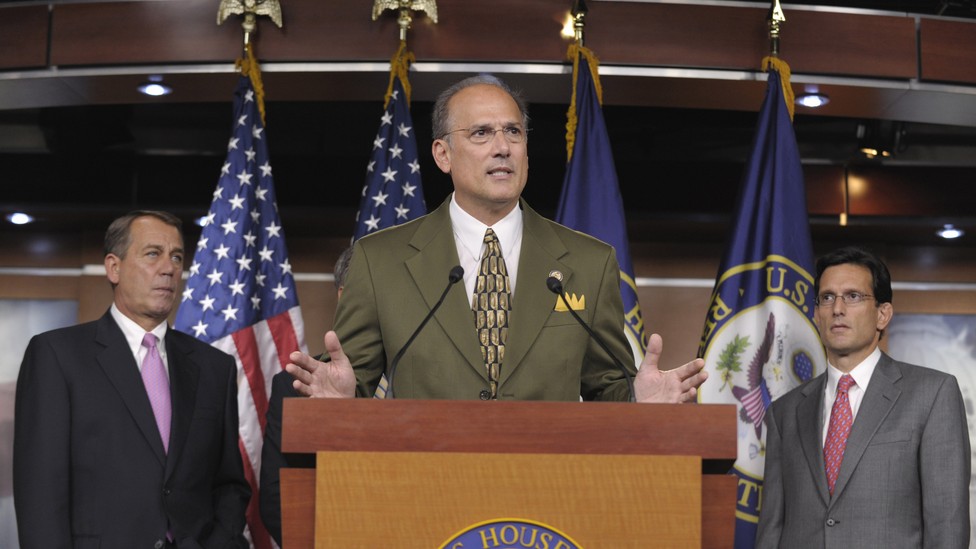 Today in 5 Lines
Representative Tom Marino withdrew his name from consideration to be the White House drug czar following the publication of a news report that revealed he had tried to hinder government efforts aimed at combatting the opioid epidemic. Senators Lamar Alexander and Patty Murray reached a bipartisan deal to stabilize Obamacare, which President Trump supported as a temporary fix. After Senator John McCain condemned the "half-baked, spurious nationalism" in America's foreign policy, Trump said he would "fight back." A federal judge in Hawaii blocked the third version of Trump's travel ban the day before it was slated to take effect. The Defense Department launched an investigation into the deaths of four U.S. soldiers in Niger.
---
Today on The Atlantic
Commanding Without Policy: President Trump's main achievements in office thus far have not hinged on any policy proposals of his own. Instead, he's largely focused on dismantling Obama-era policies. (David A. Graham)

LBJ, Culpable Commander in Chief: From The Butler to Selma, Hollywood has tended to emphasize President Lyndon B. Johnson's civil-rights legacy. But that ignores the recklessness with which he handled the Vietnam War, argues Julian E. Zelizer.

Claiming Victories: Is Trump responsible for the Dow hitting an all-time high? Despite his tweets, writes Gillian B. White, the president has a very small role in the stock market's success.
Follow stories throughout the day with our Politics & Policy portal.
---
Snapshot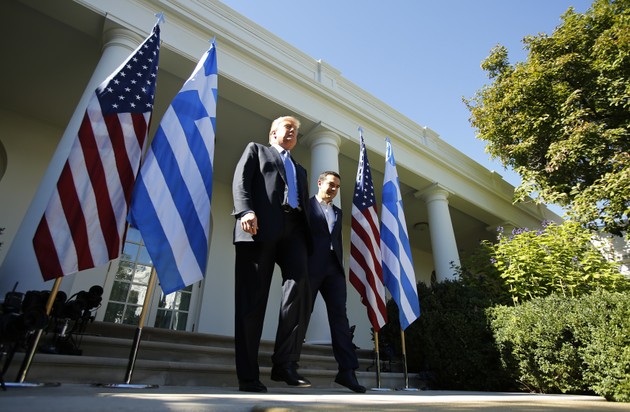 ---
What We're Reading
Us Too: As allegations of sexual misconduct against movie mogul Harvey Weinstein swirl in Hollywood, women in California politics are calling out the "pervasive" culture of harassment in their industry. (Melanie Mason, Los Angeles Times)
Tillerson, Unraveled: Nine months into his presidency, Donald Trump still hasn't built a rapport with his secretary of state. The question now isn't what's preventing Rex Tillerson from quitting; "it's what's stopping Trump from firing him." (Jason Zengerle, The New York Times)
The Mutineers in 2018: If President Trump continues to align himself with the Republican establishment, like he did in his press conference with Mitch McConnell on Monday, then he risks losing the loyalty of the "vanguard of insurgents" from which his campaign sprang. (Noah Rotham, Commentary)
Trump's Silence on Talk Radio: Conservative talk-radio hosts, including Rush Limbaugh and Laura Ingraham, are some of President Trump's most vocal supporters. So why hasn't he done a single interview with either of them since becoming president? (Oliver Darcy, CNN)
Innocent and in Jail: Some prosecutors are jailing innocent crime victims and witnesses in an attempt to compel them to appear in court. The stories of these New Orleans material witnesses, however, reveal something more sinister. (Sarah Stillman, The New Yorker)
---
Visualized
Putting Up Roadblocks: Since Republicans were unable to pass health-care reform, President Trump has taken steps to chip away at Obamacare. Here's what the Trump administration has done to undermine the law. (Kim Soffen, The Washington Post)
---
Question of the Week
Senators Dianne Feinstein and Chuck Grassley are two of the oldest and longest-serving members of Congress, and both could be sticking around for the foreseeable future. The Atlantic's Michelle Cottle reported on Monday that younger politicians are growing frustrated with what they view as out-of-touch lawmakers clinging to power by continuing to serve well into their 70s and 80s.
Do you think there should be an age limit for politicians? Why, or why not?
Share your response here, and we'll feature a few in Friday's Politics & Policy Daily.
-Written by Elaine Godfrey (@elainejgodfrey), Lena Felton (@lenakfelton), and Taylor Hosking (@Taylor__Hosking)