The Atlantic Politics & Policy Daily: Schrödinger's Endorsement
President Trump criticized a new bipartisan deal aimed at stabilizing Obamacare exchanges, a day after he publicly praised the proposal.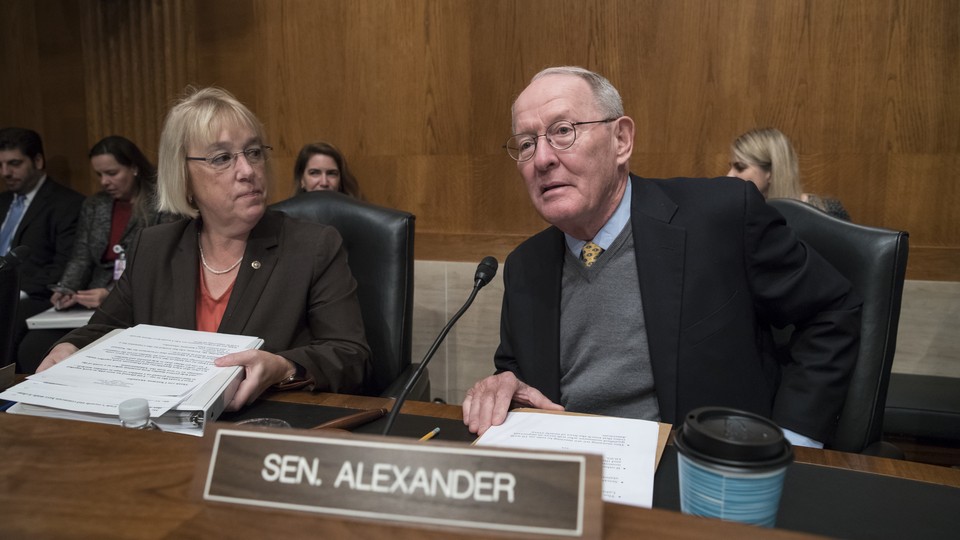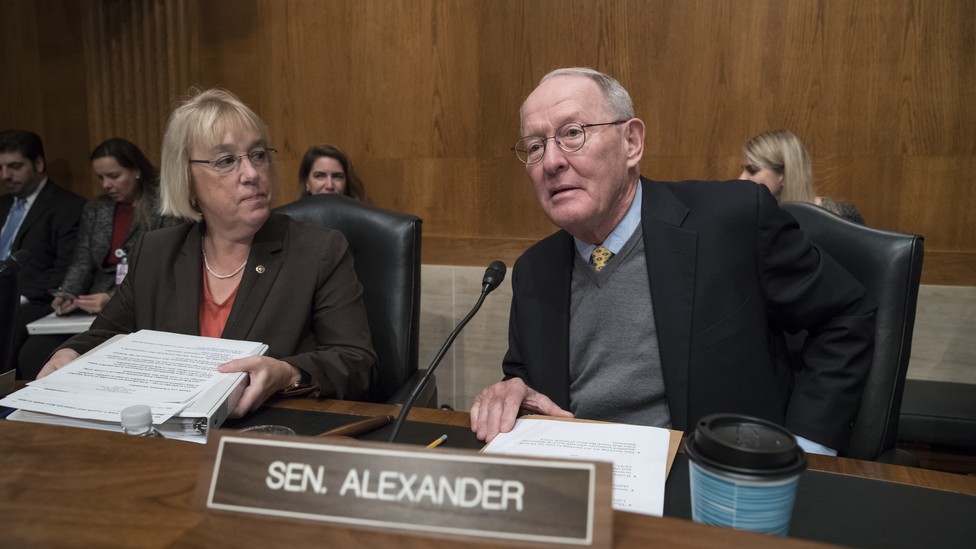 Today in 5 Lines
President Trump criticized a new bipartisan deal aimed at stabilizing Obamacare exchanges, a day after he publicly praised the proposal. Trump disputed an account that he was insensitive during a phone call with the widow of Sergeant La David Johnson, one of four U.S. servicemen killed in Niger on October 4. But Johnson's mother said Trump "did disrespect" her son. The White House reportedly drafted a sympathy statement for Trump to make after the servicemen were killed, but he never released it. Appearing before the Senate Judiciary Committee, Attorney General Jeff Sessions defended Trump's decision to fire former FBI Director James Comey and said he had not been questioned by Special Counsel Robert Mueller.
---
Today on The Atlantic
Drama in the Scouting World: The Boy Scouts' decision to admit girls into its Cub Scouts program is a major reversal that could offer more opportunities for young girls—while ultimately hurting the Girl Scouts. (Elaine Godfrey)

Real Consequences: Last week, President Trump ended cost-sharing reductions, a move health-policy experts argue caused instability in the individual-insurance market. Here's what that means for people relying on Obamacare. (Olga Khazan)

The Devastation to Come: The extent of the damage left behind by Hurricane Maria in Puerto Rico has yet to be realized. "All of this is just the beginning," said one environmental activist. "This is catastrophic." (Vann R. Newkirk II)
Follow stories throughout the day with our Politics & Policy portal.
---
Snapshot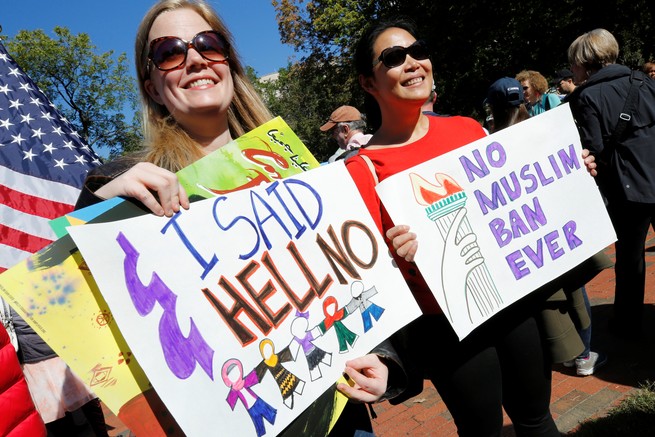 ---
What We're Reading
What Trump Promised: President Trump reportedly offered the father of a fallen U.S. soldier $25,000. But he never followed through. (Dan Lamothe, Lindsey Bever, Eli Rosenberg, The Washington Post)
Modus Operandi: After almost a year in office, President Trump has solidified his doctrine: "Obama built it. I broke it. You fix it." (Thomas L. Friedman, The New York Times)
Just Threats: Steve Bannon has threatened to go after the Republican establishment ahead of 2018, but the former White House strategist "hasn't demonstrated the ability to put tactical bite behind his bark." (Josh Kraushaar, National Journal)
What Else Is Keeping the GOP in Line?: If President Trump signs a tax-reform bill, "he might as well be signing his political death warrant." Matt Latimer explains why. (Politico)
A 21st Century Police State: Welcome to Kashgar, a city in remote Western China that one researcher calls the "frontline laboratory for surveillance." (Magha Rajagopalan, BuzzFeed)
'Inside the Campaign Merch Graveyard': Elaina Plott discovers what happens to all the campaign merchandise—from Jeb! t-shirts to Marco Rubio cufflinks—after the race is over. (GQ)
---
Visualized
How Single-Payer Works: Democrats are eyeing a change to the nation's health-care system. See how the system is funded now—and how it would look under a single-payer plan. (Kim Soffen, The Washington Post)
---
Question of the Week
Senators Dianne Feinstein and Chuck Grassley are two of the oldest and longest-serving members of Congress, and both could be sticking around for the foreseeable future. The Atlantic's Michelle Cottle reported on Monday that younger politicians are growing frustrated with what they view as out-of-touch lawmakers clinging to power by continuing to serve well into their 70s and 80s.
Do you think there should be an age limit for politicians? Why, or why not?
Share your response here, and we'll feature a few in Friday's Politics & Policy Daily.
-Written by Elaine Godfrey (@elainejgodfrey)