What Donald Trump Jr. Left Out of His Statement to Congress
The president's son had previously insisted his father "knew nothing" about his meeting with a Russian lawyer.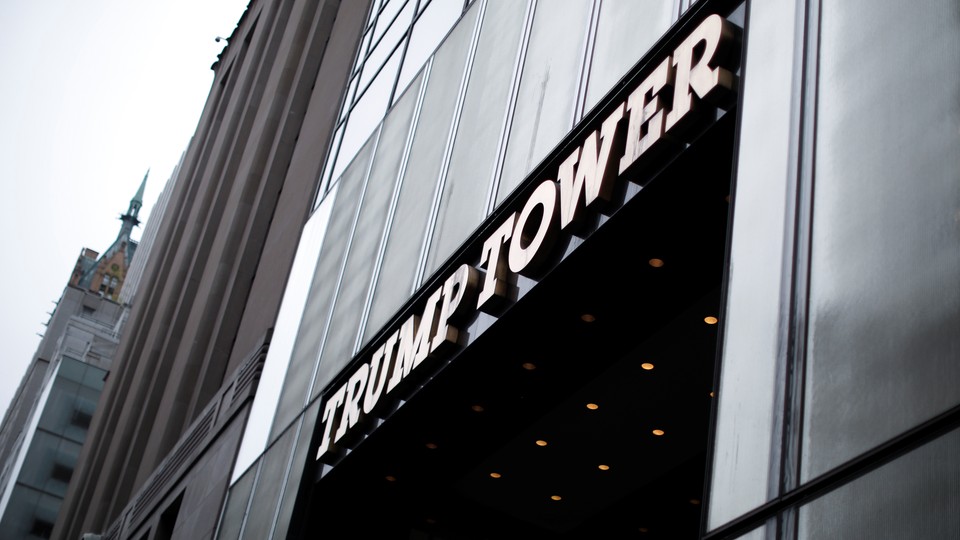 The president's son is party to an investigation.
So on Thursday, Donald Trump Jr. gave an official statement to Senate investigators about his June 2016 meeting with a Russian lawyer, tied to the Kremlin, who claimed to have damaging information about Democratic candidate Hillary Clinton.
For a full account of how Trump Jr.'s Thursday's statement differed from bygone explanations he offered the public about that meeting, see my colleague David Graham's writeup. I'd only add that what Trump Jr. said is not all that the public will find relevant about his testimony.
What Trump Jr. didn't say is noteworthy, too.
When Trump Jr. initially spoke about the meeting, he declared, "My father knew nothing of the meeting or these events." The White House then said Trump "only recently learned of the meeting between a Russian lawyer and three of his top campaign officials."
But that assurance is nowhere in Trump Jr.'s detailed statement to Congress.
That statement stretches credulity at times.
For example, it asks Americans to believe that at one of the busiest times of a presidential campaign, Trump Jr. would ask campaign manager Paul Manafort and jack-of-all-trades Jared Kushner to attend a meeting with a Russian lawyer even though Trump Jr. had no idea who else would attend and felt skeptical about its value.
But the new statement, surely vetted by competent lawyers paid to make the Trump family seem blameless, did not assert that the family's patriarch was unaware of the meeting with the Russian lawyer, even though the public has previously been given that assurance. Is there evidence to the contrary? Under the circumstances, its reasonable to wonder what the president knew and when he knew it.