Trump Ends Obama-Era Protection for Undocumented Immigrants
Attorney General Jeff Sessions announced Tuesday that the Obama-era program shielding nearly 800,000 people brought to the U.S. as children from deportation is being rescinded.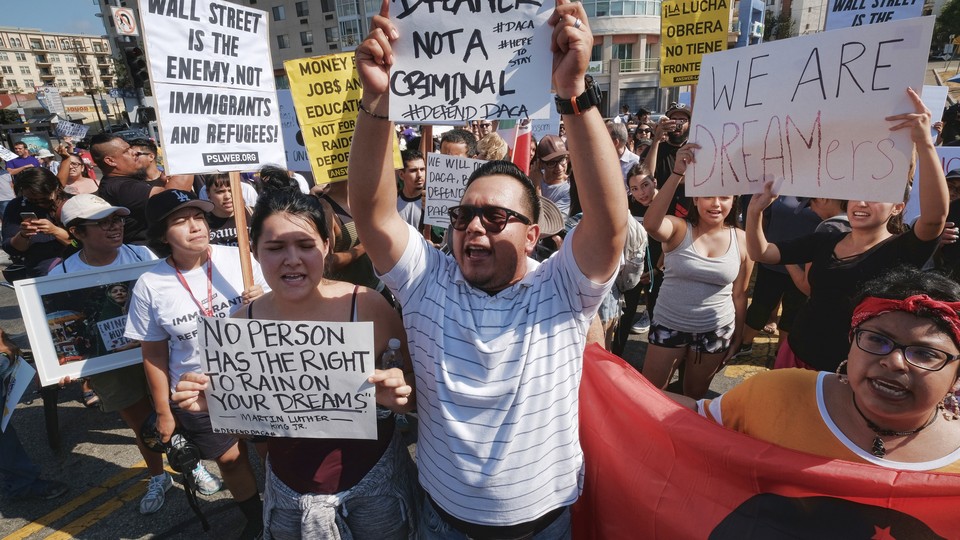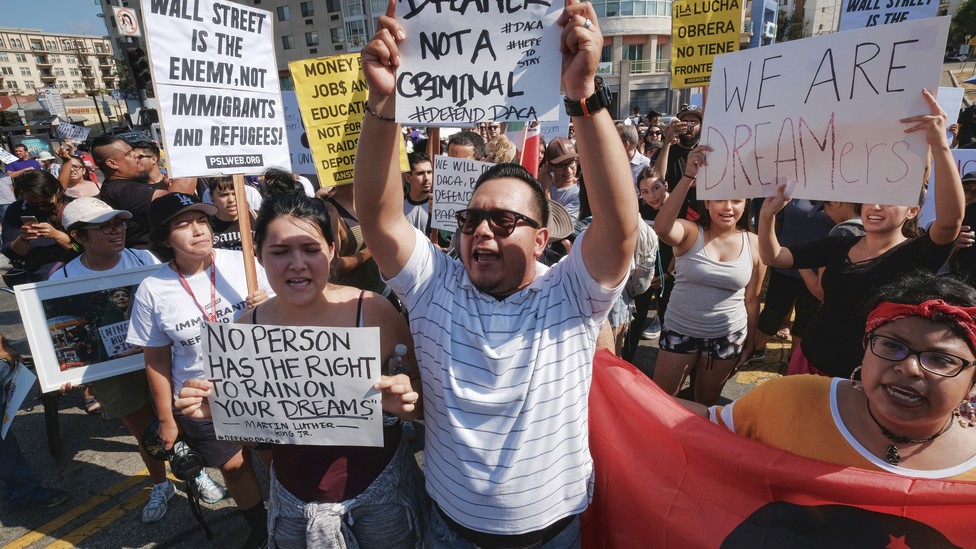 Attorney General Jeff Sessions announced Tuesday that the administration will end the Deferred Action for Childhood Arrivals program, which protects nearly 800,000 undocumented immigrants who came to the United States as children from deportation, with a six-month delay.
"I am here today to announce that the program known as DACA that was effectuated under the Obama Administration is being rescinded," Sessions said in a news conference.
The DACA program, announced by President Obama in June 2012, offers recipients renewable protection from deportation for two years, and allows them to legally work in the country. To qualify, applicants must have entered the United States before the age of 16 and lived in the country continuously since 2007 and have no criminal record.
On June 29, 2017, Texas Attorney General Ken Paxton, along with other state attorneys general, called on the Trump administration to phase out DACA by September 5 or go to court, forcing the administration to come to a decision on the program.
On Tuesday morning, Department of Homeland Security Acting Secretary Elaine Duke formally rescinded the 2012 memo that established DACA, according to a DHS press release. "As a result of recent litigation, we were faced with two options: wind the program down in an orderly fashion that protects beneficiaries in the near-term while working with Congress to pass legislation; or allow the judiciary to potentially shut the program down completely and immediately," Duke said. "We chose the least disruptive option."
On Monday, Sessions sent a letter to Duke with his legal determination. He cited previous legal challenges, noting that because DACA "has the same legal and constitutional defects that the courts recognized as to DAPA, it is likely that potentially imminent litigation would yield similar results with respect to DACA." The Supreme Court kept DAPA from taking effect in a 4-4 ruling last year. Still, it was unlikely that the administration was willing to go to court from the start, given that it would put it in the precarious situation of possibly having to defend the program, which has been criticized by Republicans and immigration hardliners.
The administration's decision to end DACA means that U.S. Citizenship and Immigration Services won't consider new applications, but will allow anyone who has a DACA permit expiring between now and March 5, 2018, to apply for a two-year renewal by October 5. Thousands have already applied for renewals. Between August and  December 2017, 201,678 recipients are set to have DACA expire. Of those, 55,258 have pending requests for renewal, according to DHS officials. Immigration and Customs Enforcement will continue to operations per usual, assessing DACA recipients as has been done in the past.
President Trump released a statement on Tuesday, saying he does not favor "punishing children, most of whom are now adults, for the actions of their parents. But we must also recognize that we are nation of opportunity because we are a nation of laws." He later added: "I have advised the Department of Homeland Security that DACA recipients are not enforcement priorities unless they are criminals, are involved in criminal activity, or are members of a gang."
For weeks, the administration has been in ongoing deliberations about the program. Trump campaigned on the promise to roll back the Obama-era initiative, but changed his tone once in office. During a news conference in February, the president said, "We are gonna deal with DACA with heart." White House Press Secretary Sarah Huckabee Sanders reiterated that on Friday: "The president has been very clear: He loves people, and he wants to make sure that this decision is done correctly."
During Trump's administration, USCIS had also continued to grant work permits to thousands of undocumented immigrants, angering immigration hardliners who argue the program was an overreach of authority from the start.
The administration's decision now puts the onus on Congress to find a legislative solution. "Congress should carefully and thoughtfully pursue the types of reforms that are right for the American people," Sessions said Tuesday. Earlier in the day, Trump tweeted, "Congress, get ready to do your job—DACA!"
But lawmakers already face a stacked schedule this fall, including approving Harvey aid, raising the debt ceiling, funding the government, and passing tax reform. Amid competing demands, it's unclear whether Congress will be successful in passing a measure to keep much of the program intact.