Trump Places a Risky Bet on Congress
Majorities in the House and Senate support protecting Dreamers, but immigration legislation must overcome a busy legislative calendar and long recent history of failure.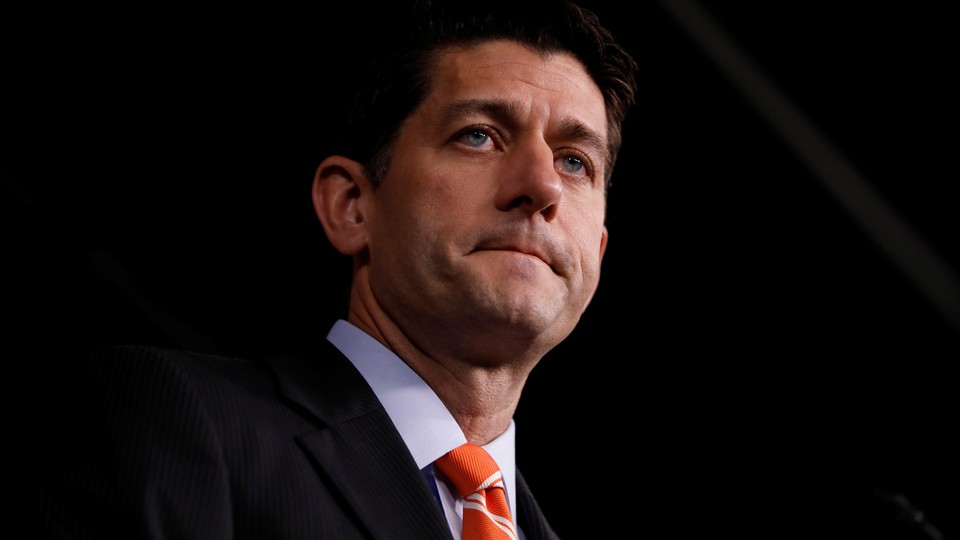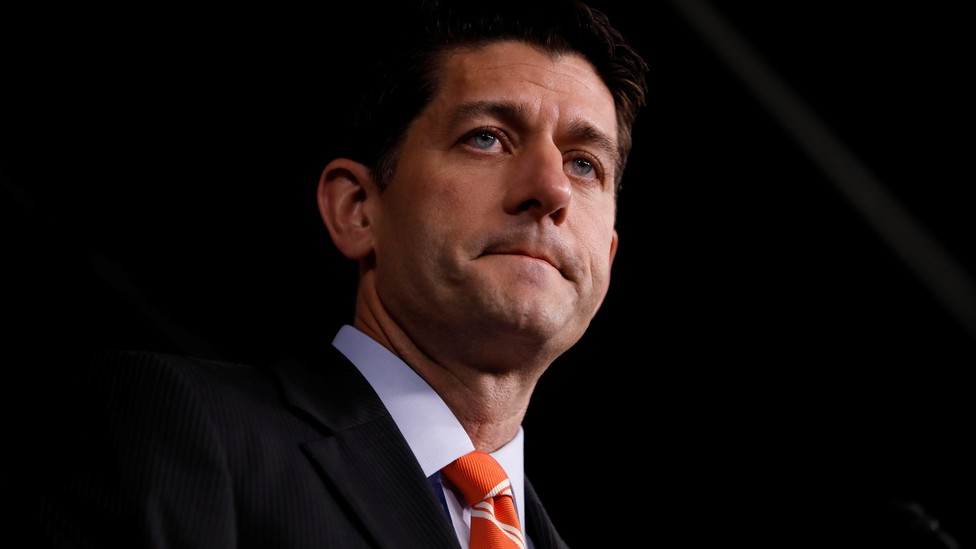 In theory, President Trump's decision to wind down his predecessor's Deferred Action for Childhood Arrivals program is a sensible solution to a legally vulnerable policy.
Even DACA's most ardent supporters believe this is an issue best resolved by Congress, and now Trump has given Capitol Hill what it has never faced on immigration: a deadline to act, which is often the only way of forcing lawmakers out of their usual gridlock on the toughest political questions. And a six-month lag time would ordinarily be a sufficient window for the House and Senate to avoid painful scenes of federal agents removing immigrant children and young adults from the only nation they've ever called home. It could also head off an adverse and potentially more disruptive court ruling stemming from threatened litigation against DACA by Republican state attorneys general.
"It is now time for Congress to act!" Trump said at the end of a lengthy written statement explaining his decision.
The president has a point. Support for so-called Dreamers—those immigrants illegally brought to the United States as children—is far-reaching. Bipartisan majorities in the House and Senate, the business community, and public-opinion polls back some sort of legal status, and potentially citizenship, for this population.
Yet despite this consensus, the odds remain stacked against legislative action before Trump's DACA deadline arrives in March. For one, the president has kicked this issue down Pennsylvania Avenue at a time when Congress's agenda is packed with even more pressing short-term priorities. In the next month, Republican leaders must act to avoid a government shutdown, prevent a debt default, provide relief to regions devastated by Hurricane Harvey, and renew expiring federal programs affecting aviation, children's health care, and flood insurance. (A second aid package might be needed if Hurricane Irma makes landfall in Florida in the next several days.) Top Republicans have already signaled they might pass temporary measures and drag out the spending fights until December, sucking up even more time and political capital. And beyond these must-pass items, the GOP is desperate to make progress on tax reform this fall after failing in its bid to repeal and replace the Affordable Care Act.
The loaded congressional calendar likely is one reason why House Speaker Paul Ryan publicly urged Trump not to end DACA last week. He doesn't need another tricky assignment from a president who has exacerbated the GOP's underlying policy divisions. In a statement Tuesday, Ryan voiced support for protecting the Dreamers but gave no indication it would be an immediate priority. "It is my hope," Ryan said, "that the House and Senate, with the president's leadership, will be able to find consensus on a permanent legislative solution that includes ensuring that those who have done nothing wrong can still contribute as a valued part of this great country." Hope is not a promise, and a spokeswoman for the speaker would not elaborate on how Ryan intended to tackle DACA, or when.
Ryan also alluded to Congress's fraught recent history on immigration, which is the other major impediment to a quick legislative response. No issue has vexed the House and Senate, or split Republicans, quite so deeply as immigration. Since 2006, Congress has tried and failed to reform immigration laws no matter which party was in power—with Republican majorities under President George W. Bush, with Democratic majorities under President Barack Obama, and in divided government under both.
"If you're looking at where Republicans have been for the last five years, is anything today different? It's not clear that anything is," said Doug Heye, a GOP strategist who served as a top aide to former House Majority Leader Eric Cantor during the last congressional effort on immigration in 2014. "It's always been a difficult thing, and nothing in the last 24 hours makes it any easier."
On Tuesday, there were signs both of how the political terrain has shifted on immigration in the last few years, and how the underlying tensions remain the same. A number of rank-and-file Republicans called for quick congressional action to protect Dreamers. They included lawmakers like Senator Jeff Flake of Arizona and Florida Representatives Ileana Ros-Lehtinen and Mario Diaz-Balart who have backed immigration reform for years. "Congress must act immediately to pass permanent, stand-alone legislation to lawfully ensure that children who were brought here by their parents, through no fault of their own, are able to stay and finish their education and continue to contribute to society," Flake tweeted.
But like-minded statements also came from Senator James Lankford of Oklahoma and Representative Cathy McMorris Rodgers of Washington State, a member of the House leadership, who are more recent converts to the Dreamer cause. "We must protect children who are already here in this country and those who are currently protected under DACA," McMorris Rodgers said.
On the other side, however, were some of the same conservatives who have fought aggressively against granting legal status to any population of undocumented immigrants, no matter the circumstances under which they arrived in the U.S. Representative Steve King of Iowa, the conservative who once suggested the Dreamer population included drug-trafficking teenagers "with calves the size of cantaloupes," warned that delaying the end of DACA so GOP leaders can "push amnesty is Republican suicide."
Democrats were quick on Tuesday to demand that Republican leaders take up legislation to protect DACA recipients permanently, and the party will have leverage in the upcoming fights over federal spending. Representative Luis Gutierrez of Illinois, a leading advocate for immigrants, said he would oppose any funding bill that does not include "a safe harbor" for Dreamers and was urging his colleagues in the Congressional Hispanic Caucus to take a similar stand. But neither House Minority Leader Nancy Pelosi nor Senate Minority Leader Charles Schumer have weighed in on that strategy, which would essentially threaten a government shutdown over DACA. Some Democrats are reluctant to treat the Dreamers as a bargaining chip and offer concessions for Republican leaders to adopt a policy they already rhetorically support.
Pelosi and Schumer have already rejected one possible trade in which Republicans would support protections for Dreamers in exchange for a down payment on Trump's border wall. But there could be some wiggle room whereby Democrats back additional funding for "border security" as long as it does not explicitly go toward construction of a wall beyond the border fencing that Congress—with support from many Democrats—has already authorized along the border with Mexico. "There has certainly been some discussion of that on our side," Representative Tom Cole of Oklahoma, a top Republican appropriator, told me last week. "I think trading DACA for border security is certainly something I would look at. It's the kind of deal that practical people could make with one another if they would sit down and have a practical discussion."
Trump has voiced sympathy for Dreamers in the past, saying he wanted to treat them "with heart" and holding out the possibility that he would keep DACA in place. Even with his decision on Tuesday, there was a belief that the president could help the cause by endorsing legislation to protect Dreamers and offering Republicans political cover to vote for it. "This is where Trump can and should lead," Heye said. "His voters will give him leeway."
But instead of endorsing a straightforward, permanent fix for Dreamers, the White House set the bar higher and demanded that Congress enact a package of reforms that includes funding for the wall, strengthens enforcement, and adopts a more rigorous, merit-based legal immigration system. "We can't take just a one-piece fix," Sarah Huckabee Sanders, the White House press secretary, said on Tuesday. "We've got to do an overall immigration reform that's responsible and frankly that's lawful."
Like Trump's DACA decision on Tuesday, a comprehensive immigration bill makes sense—in theory. It's what Democrats and Republicans have been urging for years. But for hundreds of thousands of young immigrants whose lives have been thrust into limbo, it's a demand that puts a permanent resolution further from reach. And for a Congress already unable to pass any immigration legislation of consequence, it makes a difficult task that much harder to complete.