The Atlantic Politics & Policy Daily: Cassini Goes Out With a Bang
NASA sent the Cassini spacecraft, almost out of fuel, crashing into Saturn, ending a successful 20-year mission.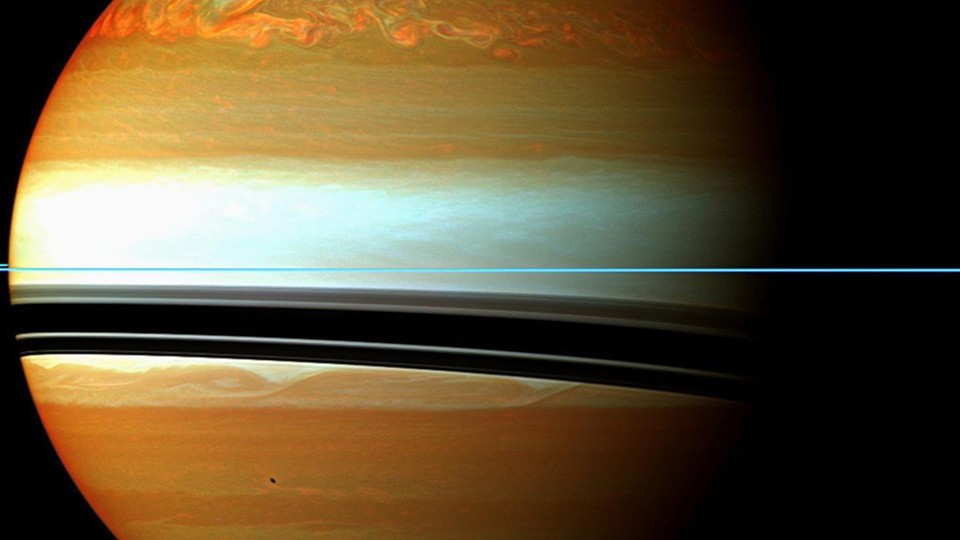 Today in 5 Lines
At least 22 people were injured when a homemade bomb exploded on a commuter train in London. President Trump's response to the attack drew pushback from British officials. The U.N. Security Council was called into emergency session in response to North Korea's latest missile test. NASA sent the Cassini spacecraft, almost out of fuel, crashing into Saturn, ending a successful 20-year mission. Trump honored the 70th anniversary of the U.S. Air Force in a speech at Joint Base Andrews in Maryland.
---
Today on The Atlantic
Follow stories throughout the day with our Politics & Policy portal.
---
Snapshot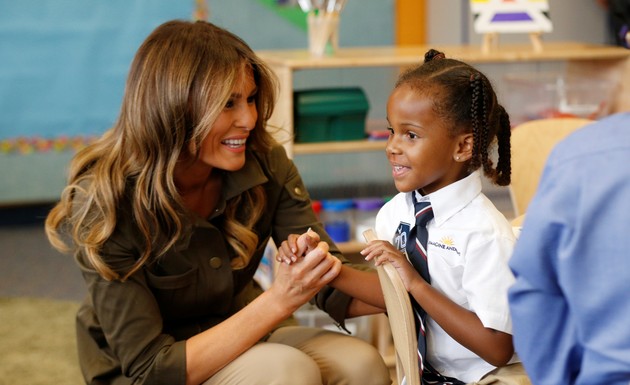 ---
What We're Reading
Lone Ranger: President Trump's political inexperience isn't what led to his isolation in office, argues Michael Kruse—the president has been "a loner" most of his life. (Politico)
'Quite a Lot Closer': Although the U.S. might be a long way from adopting single-payer health care, Bernie Sanders has achieved something remarkable by garnering Democratic support for his latest bill. (Ezra Klein, Vox)
Hunting on Hallowed Ground: Interior Secretary Ryan Zinke signed a plan Friday that will instruct agencies managing U.S. national monuments to expand hunting, fishing, and target shooting at those sites—a move that could draw lawsuits from environmental groups. (Jim Carlton, The Wall Street Journal)
A Historic Opportunity: To fully take advantage of America's booming energy sector, the Trump administration should rethink its stance on foreign policy. (Meghan L. O'Sullivan, The New York Times)
Zuckerberg's Hate Group Challenge: Facebook will "no longer allow advertisers to target groups identified by self-reported information" following a ProPublica report earlier this week that revealed advertisers could target users. (Daniel Golden, ProPublica)
---
Visualized
Manufacturing Myths: These graphs debunk the assumption that workers in the manufacturing sector are primarily supporters of far-right politics. (Jonathan Rothwell, The New York Times)
A Free Landscaping Job: An 11-year-old mowed the White House lawn after writing President Trump a letter saying he'd do so "at no extra charge." (Paige Lavender, Huffington Post)
---
Question of the Week
On Tuesday, Hillary Clinton released her memoir about the 2016 presidential election, What Happened. We asked you what you would title your memoir if you were in Clinton's shoes. Here's what you said:
Many of you responded that you would choose a title that owned up to the defeat—Mea Culpa, How I Failed, or Why I Lost.
Some picked titles that reflected the shock of the results: Stunned, Oy Vey, and quite a few iterations of What Happened?
And others focused on the role that gender might have played, like Reflections in the Glass Ceiling.
Thanks to the many of you who submitted responses, and stay tuned for next week's Question of the Week.
-Written by Lena Felton (@lenakfelton) and Taylor Hosking (@Taylor__Hosking)