The Atlantic Politics & Policy Daily: McCain't Gonna Happen
The Arizona senator announced that he could not "in good conscience" support the Graham-Cassidy health-care bill.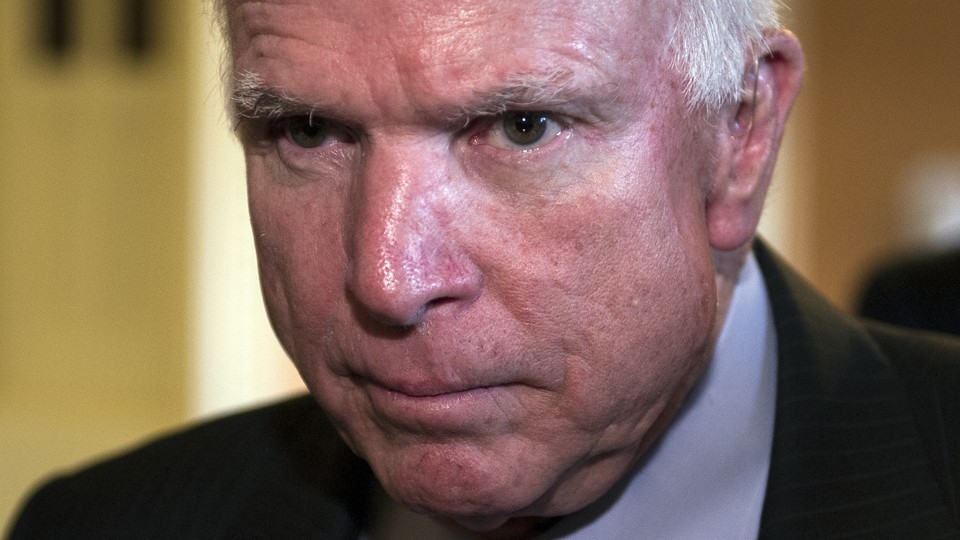 Today in 5 Lines
In a move that could sink the latest Obamacare-repeal effort, Arizona Senator John McCain announced that he could not "in good conscience" support the Graham-Cassidy health-care bill. Two other Republicans, Senators Rand Paul and Susan Collins, have also signaled their opposition to the bill. The Department of Education rescinded the Obama administration's guidelines on college sexual assault. Rescue operations continued in Mexico, four days after a powerful earthquake struck the country and killed at least 286 people. Trump will head to Alabama to campaign alongside Senator Luther Strange ahead of the state's Republican primary runoff for the seat previously occupied by Jeff Sessions.
---
Today on The Atlantic
Follow stories throughout the day with our Politics & Policy portal.
---
Snapshot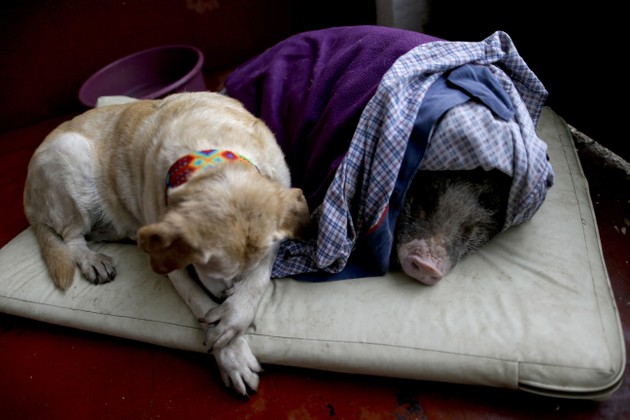 ---
What We're Reading
'I Pray That God's Will Be Done': No one has promised to disrupt Washington like Alabama Senate candidate Roy Moore, whose central campaign platform is bringing God into government. (Michael Scherer, The Washington Post)
New Travel Restrictions: President Trump's travel ban could reportedly be replaced as early as Sunday with a new set of targeted restrictions on visits to the United States. (Michael D. Shear and Ron Nixon, The New York Times)
More of the Same: Donald Trump's critics prove that old habits die hard, argues Jim Geraghty, as they double down on the arguments and philosophies that helped him win in 2016. (National Review)
Find the Nearest Exit: Many staffers in the Trump administration reportedly want out. "There will be an exodus from this administration in January," said one Republican lobbyist. (Nancy Cook, Politico)
Rough Start: Former FBI Director James Comey's address at Howard University Friday was interrupted by protesters chanting "no justice, no peace." Comey is teaching at Howard this year as the Gwendolyn S. And Colbert I. King Endowed Chair in Public Policy. (Adam Goldman, The New York Times)
Unpopular Opinion: Three congressional committees and Special Counsel Robert Mueller are investigating Russia's interference in the presidential election. So why is President Trump still referring to it as a "hoax?" (Brian Stelter, CNN)
---
Visualized
The Aftermath: On Thursday, President Trump said Puerto Rico was "absolutely obliterated" after being struck by Hurricane Maria. See photos of the U.S. territory in the wake of the storm. (Alan Taylor)
---
Question of the Week
This week at the United Nations General Assembly, world leaders addressed a host of issues, including the Paris climate accord, the Iran nuclear deal, and North Korea's intensifying nuclear threats. We asked what you'd like to see President Trump focus on achieving at the gathering. Here's what you said:
Susan Peeples hoped he would make some big changes in rhetoric and focus on "reducing conflict with North Korea but not with threats. There have to be ways to invite and make it possible for North Korea to adopt a less combative world view as a way if making itself safe, and providing a better life for the people."
Sharon Scafuri thought Trump should set his sights on getting out of the Iran deal: "Our foreign policy has been one of appeasement. It hasn't worked historically and it won't work now. We need to get tough."
Finally, Kathleen Nussbaum suggested that the world's leaders should focus their efforts on "getting adequate aid to victims of famine...in Somalia, South Sudan, Nigeria, Yemen and several other places."
Thanks to everyone who submitted responses, and stay tuned for next week's Question of the Week.